Valkyria Chronicles 4
Publisher

Sega

Developer

Sega

Release date

21 Mar 2018
A Continent Engulfed in the Bitter Flames of War! Commander Claude Wallace and his childhood friends set out to fight in a desperate war, but bone-chilling blizzards, waves of imperial soldiers, and the godlike powers of the Valkyria stand between them and victory. Valkyria Chronicles 4 takes place in the same timeframe as the original Valkyria Chronicles, but focuses on a whole new cast of main characters. Players will take command of the eager, young Commander Claude Wallace, engineer/heavy weapons extraordinaire Riley Miller, hotheaded Darcsen Raz, ice-cold ace sniper Kai Schulen, and more. Together, they will experience the painful realities of war–but will the bonds of Squad E's friendships survive the frozen battlefield? The part overhead turn-based strategy, part RPG, and part real-time 3rd person shooter "BLiTZ" battle system returns to the field. New features include an explosive new class called the Grenadier, numerous offensive/defensive battleship support options, chances for a unit to have a "Last Stand" action before death, and more. Plus, fight the imperial threat with more units on larger-scale maps than ever before. The series' signature hand-drawn visual style is back and overhauled for the newest generation. Inspired by watercolor compositions, the CANVAS Graphics Engine blends visual elements of reality and imagination to create an expressive world filled with colorful emotions. Watch the journey of Squad E unfold like an interactive painting! The illustrious Hitoshi Sakimoto, original composer of the Valkyria Chronicles series and countless other emotional epics, returns to provide a sweeping orchestral soundtrack for the game.
see all / fold
| AGM score | 84% |
| --- | --- |
| IGN | 8.7 |
| GameSpot | 8 |
expand / fold
About Valkyria Chronicles 4
Valkyria Chronicles 4 is released by Sega in 21 Mar 2018. The game is designed by Sega. Valkyria Chronicles 4 is a typical representative of the Role-playing (RPG) genre. Playing Valkyria Chronicles 4 is a pleasure. It does not matter whether it is the first or a millionth hour in Role-playing (RPG), there will always be room for something new and interesting. Thrilling levels and gameplay Valkyria Chronicles 4 will not leave anyone indifferent. The complexity of gameplay increases with each new level and does not let any player get bored.
In addition to it in 21 Mar 2018 released games such as:
In addition to Valkyria Chronicles 4, the representatives of Role-playing (RPG) games also belong:
A complete list of games like Valkyria Chronicles 4 can be found at AllGame here.
Valkyria Chronicles 4 is versatile and does not stand still, but it is never too late to start playing. The game, like many Role-playing (RPG) games has a full immersion in gaming. AllGame staff continues to play it.
Valkyria Chronicles 4 is perfect for playing alone or with friends.
At AllGame you can find reviews on Valkyria Chronicles 4, gameplay videos, screenshots of the game and other Role-playing (RPG) representatives.
The story
This section tells the history of the world of Valkyria Chronicles 4
"The continent of Europa is engulfed in the flames of the Second Europan War between the Atlantic Federation and the Autocratic Eastern Imperial Alliance. Although the Federation struggles valiantly against the Empire's forces, the relentless imperial military machine threatens to consume them. With victory slipping away, the Federation executes Operation Northern Cross: a last-ditch attempt to capture the imperial capital and end the war. Commander Claude Wallace and his loyal childhood friends in Squad E are sent to fight for the desperate operation's success, but they will have to endure harsh bone-chilling elements, waves of imperial soldiers, and the terrifying Valkyria... and unravel a grave truth that will shake them to the core."
Valkyria Chronicles 4 - Analysis
Author: Javi Andrés
Date: 2020-07-30 17:40:46
The Valkyria Chronicles formula, despite being one of the most prestigious brands in the sector and a sensitive and precious reinterpretation of the dramas of the Second World War, cannot be said to be for everyone. Unfortunately, this has been demonstrated with the discreet sales of all the previous deliveries, which began trying their luck back in 2008 on PlayStation 3, but then had to jump to PSP to find a system more consistent with its format and characteristics. It's not fair. Also, a couple of years ago, we had an ideal remastering of the first Valkyria Chronicles on PS4, a new attempt by its publisher, Sega, to teach more people why it is so popular and praised. And that Revolution that, being inferior in mechanics, served as a spin-off for fans to enjoy another approach and mechanics.
This saga is usually pigeonholed in tactical and turn-based RPG , a definition that does not fully describe him since his disposition works without the classic map or exploration of the genre, but rather interspersing long character talks on static pictures, in the novel style. Visual, with character development and board games and shooter really well thought out and addictive. This Valkyria Chronicles 4 arrives on PS4, Xbox One, PC and, for the first time, on Nintendo Switch , with the intention, again, to make itself known, to seduce more recruits, to be the most accessible, clear and well-delivered installment Balanced as she narrates to her veterans the debris of another squad to the death, Squad E. We can already say that it is one of those Monster Hunter World type games, at the same time capturing new audiences and blessed glory for the fan . Gets it.
A new war diary
Every great Japanese role-playing game should be characterized above all by something very important, the charisma of the leading group . Powerful JRPG sagas like Final Fantasy, Tales of, Dragon Quest , etc. thus they demonstrate it. In Valkyria Chronicles 4 what we find is a compendium of new faces, with the appearance of old acquaintances. And, of course, a lot of circulation of the Japanese character archetype . Already Claude Wallace , the protagonist commander, is an absolute cliché of the shy and mature man who has to reinforce himself in the biggest, most daring and foul-mouthed scoundrel of the group, Raz , to bring out the best in himself. It is the Naruto supported by Sasuke, the Sora supported by Riku, but very well drawn and defined.
The best thing about Valkyria Chronicles 4, as in almost all the previous ones, is in the humanization of the soldiers . The player always wants the squad leaders on his team, but it is also creating links and preferences with other teammates, all with name and character. At the end of the war journey, of about 20 hours and many chapters, what we have is a huge list of stormtroopers, scouts, spearmen, snipers, engineers and the new grenadiers . But that list is made up of human beings, characters with their own personality and style, their lines of dialogue and aesthetics, which we more or less like and who are fond of. So losing them in combat is actually more dramatic than in other military strategy games . Of course, there are old appearances and cameos.
This is a tough story that refocuses on a fictional Europe ( Europia ) that is being ravaged by the Empire , and where the Atlantic Federation seeks to find vulnerabilities to such an army obsessed with taking full control of Ragnite , a bluish energy substance. who has promoted this war of the mid-30s. There are similarities to the Nazi conflict, but also a lot of fantasy, and it is precisely at that point of mixing that his plot is reinforced and becomes interesting and unexpected.
Throughout the pages of a book written by Claude himself, and with postcards and annotations as if it were a photo album , each chapter unfolds a specific number of cinematic sequences, dialogues and, most importantly, battles. There is also space for additional sequences or to go to Headquarters , as always in the series, the section where we upgrade our units with experience points, buy upgrade parts for tanks, unique commander skills in the canteen or carry an account of how the game and the diary go in our private room.
Everything is easily organized and explained in an accumulation of tutorials that are deployed incessantly during the first 3 or 4 hours, which will be somewhat heavy for those of us who came from previous but essential for novices, as this formula is quite particular and requires detailed explanation. ..
Because of its rhythm and tone, in many ways it reminds one of the first Valkyria Chronicles, and that's pretty good. On the one hand, because it maintains an understandable game scheme and without overflowing mechanics, with rules that are introduced little by little and explained when they appear. On the other, because the fan feels at home from the first chapter, in this case with the Edinburgh squad advancing towards the capital of the Empire and continuously referencing past battles or "legendary" generals, but without misleading the newcomer at any time. As in any good role-playing plot, there are peaks of intensity and dramatic load, peppered with lighter or humorous moments. Voices in English or Japanese and texts very well translated into Spanish .
BLiTZ (Battle of Live Tactical Zones) streamlined
We have been seven years without numbered main delivery of Valkyria Chronicles, and Sega had the obligation to make notice the generational jump . This cannot be said to come in excess due to the technical section, but rather because of how its gameplay has been streamlined, deepened and even complicated , in the sense of becoming more complex. The game system called BLiTZ is the one that has always characterized the numerical episodes of the franchise, a mix between turn-based board games and positions with phases of action and movement in real time and targeted from third-person shooter-style coverage. The great news is that in this new installment the format continues to work wonderfully and generates undeniable fun and addiction.
Battlefields are now larger and more varied , enemy units smarter and more unpredictable , and actions in our hands noticeably more numerous . For starters, and in general, there is much more importance of explosives , with mines, grenades, rocket launchers, aerial bombardments ... This gives rise to the new class, the grenadier; and a new command, request by radio an air attack. But also to, for example, movements in real time where the characters must move dodging rockets that fall from the sky incessantly. The tanks have also gained presence and the engineers are much more useful . In the final battles it is quite difficult to decide on the best equipment and training.
Sega has worked to make battles more exciting. There are a lot of dynamic events in every contest, which are caused by different conditions and can suddenly change everything. It is not only the case that the rival army brings unexpected reinforcements or that we request our own when taking a base where it rains enemy fire, there are also more covers and destructible elements, scenarios with different heights to propitiate the preferred positions at the top, or the final movement of the main heroes to safely retreat before falling.
Player turns (Player Phase) and rival AI (Empire Phase) follow one another, as always, with Command Points , which can be reserved from turn to turn for more elaborate strategies or requiring many moves. The operation with control is more precise than ever thanks to the smoothing of the movement with stick (fast, accelerated) or the crosshead (slow but exact). This helps a lot with aiming or exact positioning and viewing angle before the turn is over to leave a unit well prepared for the response, as out-of-turn crossfire occurs more frequently than in previous games, and that makes having to think everything over.
Screenshots
Screenshots will help you evaluate the graphics and gameplay of Valkyria Chronicles 4.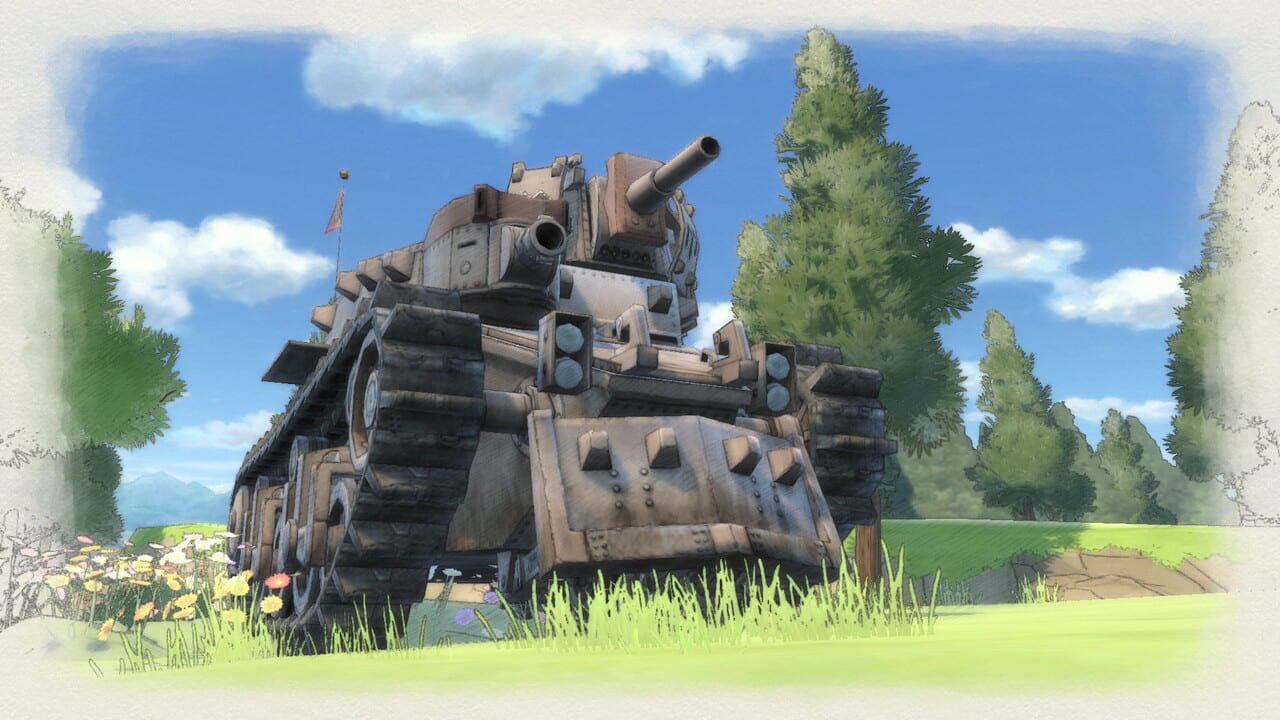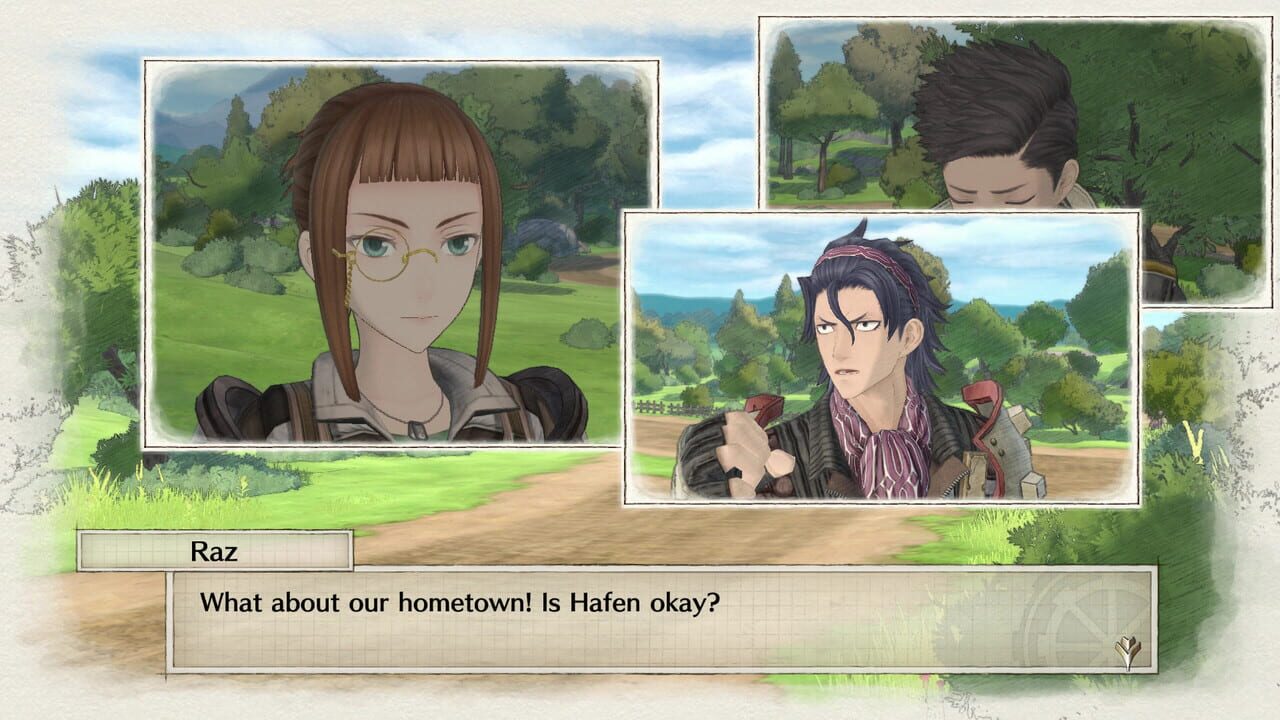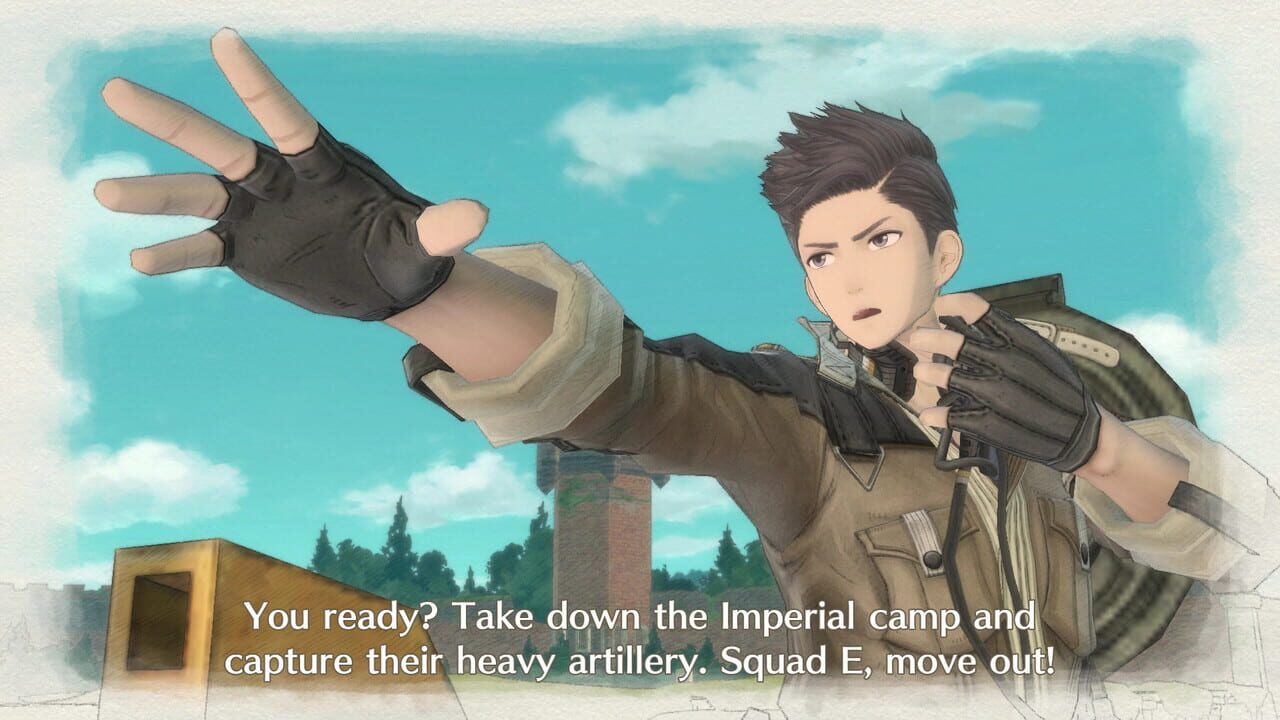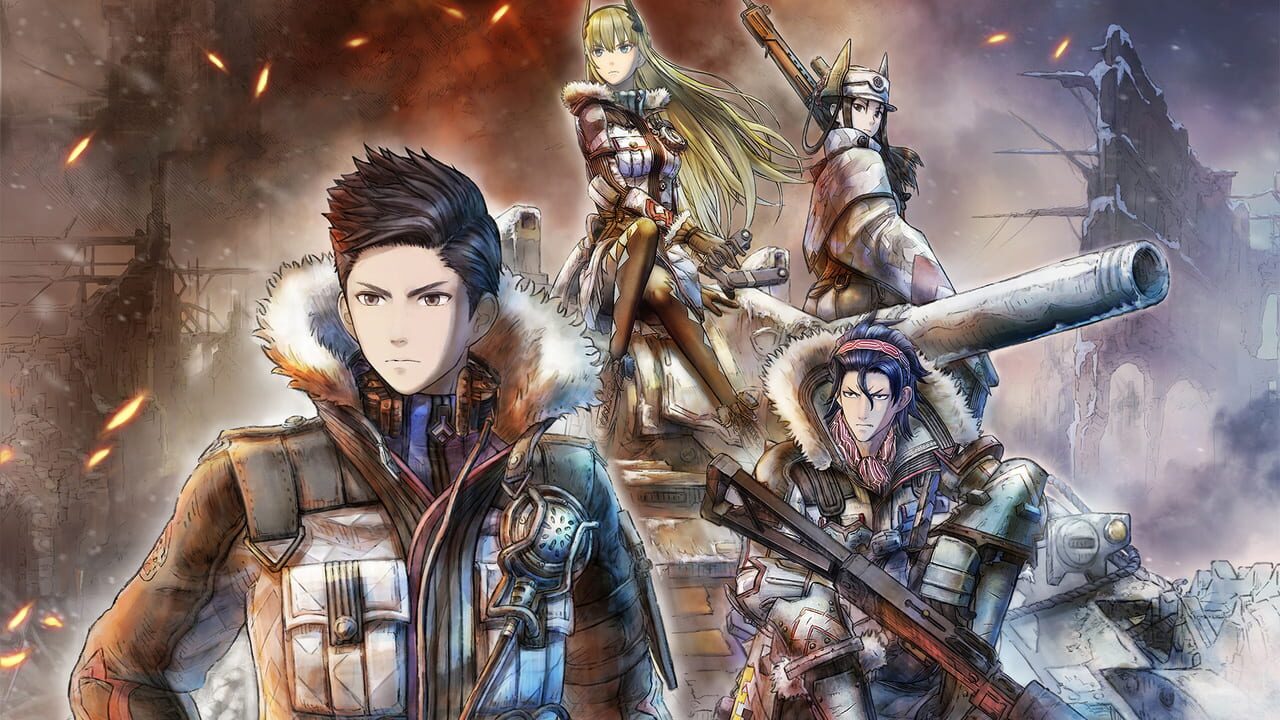 Videos
If screenshots are not enough, you can enjoy creative videos from Sega
Streams
But that's not all! We also carefully prepared the best strips from Valkyria Chronicles 4.
You may also like
If you like Valkyria Chronicles 4, but you're tired of it and want something new, you can try other games.