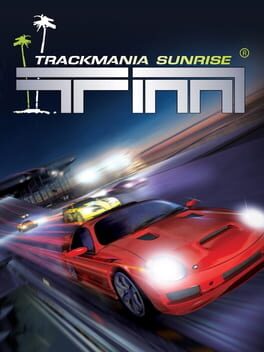 TrackMania Sunrise
Publisher

-

Developer

-

Release date

8 Apr 2005
TrackMania Sunrise is the sequel to TrackMania and featured 3 new environments and new game modes.
see all / fold
| AGM score | 81% |
| --- | --- |
| IGN | 8 |
| GameSpot | 8.2 |
expand / fold
About TrackMania Sunrise
TrackMania Sunrise is released by - in 8 Apr 2005. The game is designed by -. TrackMania Sunrise is a typical representative of the Racing genre. Playing TrackMania Sunrise is a pleasure. It does not matter whether it is the first or a millionth hour in Racing, there will always be room for something new and interesting. Thrilling levels and gameplay TrackMania Sunrise will not leave anyone indifferent. The complexity of gameplay increases with each new level and does not let any player get bored.
In addition to it in 8 Apr 2005 released games such as:
In addition to TrackMania Sunrise, the representatives of Racing games also belong:
A complete list of games like TrackMania Sunrise can be found at AllGame here.
TrackMania Sunrise is versatile and does not stand still, but it is never too late to start playing. The game, like many Racing games has a full immersion in gaming. AllGame staff continues to play it.
TrackMania Sunrise is perfect for playing alone or with friends.
At AllGame you can find reviews on TrackMania Sunrise, gameplay videos, screenshots of the game and other Racing representatives.
Trackmania Sunrise
Date: 2020-03-03 17:37:50
Get out of the looping, into the steep curve and over the ski jump - who thinks up such madness? You! Because in the Nadeo racing game you are as much an architect as a test pilot.
Ugly car? Your problem! Track design too boring? Blame yourself! Trackmania Sunrise deprives you of all excuses and gives you an extra helping of creative freedom.
In the second racing game from Nadeo you have to start your brain next to the engine. Not only do they heat over breakneck stunt slopes, they also solve tricky puzzles or make your very own dream racetrack like in a classic development game.
hunt for medals
First the pleasure, then the work: Only those who prove their talent as racing drivers in Trackmania Sunrise can also let off steam as a track architect. Because each component placed costs so-called copper points, which you have to earn with success in the four Trackmania disciplines. On 33 racing courses, the goal is to beat the time limits for bronze, silver and gold medals. Nice: Unlike in the predecessor, you no longer only drive against the clock, but also against three AI competitors. This motivates and helps to assess your own performance. Less nice: The computer pilots always drive the same line. There is therefore no real duel feeling, especially since Trackmania Sunrise deliberately avoids collisions due to the narrow distances. Nevertheless, the races are great fun. Each of the lovingly designed courses demands different driving talents, for the gold medal you often have to take particularly risky shortcuts - such as a jump combination over several rooftops.
Jump and drive
Nobody is interested in how quickly you can reach the goal in the new platform mode. The main thing is that you do it as flawlessly as possible, because only then will you get the gold medal. And the 23 stunt courses put a lot of effort into preventing this. Wacky screw combinations, absurdly wide jumps and nerve-racking balancing acts drive the pulse to dizzying heights and are addictive. Crazy mode, which is also new, is much less exciting: Here you have to complete one and the same extra-short stunt route as often as possible within a time limit - due to the repetition factor, this is a rather tedious task.
Trackmania experts already know the innovative puzzle mode from its predecessor: in 33 puzzles, you complete half-finished courses with specified components and thus learn how to use the route editor in a playful way. Test whether your solution works personally at the wheel of your car - the better your time, the more valuable the medal won.
Car poverty
Annoying: Like its predecessor, Trackmania Sunrise only puts three car models in the garage (one per scenario) - far too little for a racing game. But sports cars (island), coupe (coast) and off-road vehicles (bay) steer wonderfully differently. The uncompromisingly action-packed driving physics get the maximum out of the minimum requirements. You can steer the speedsters through the chicanes with just a few minutes using both the gamepad and the keyboard. Nevertheless, even after the hundredth repetition of the route, you can tickle out a few tenths of a second somewhere.
Discover the possibilities
Gold medal, course record: There is nothing better in Trackmania Sunrise than the maiden voyage on the first self-made route. The three theme sets island, bay and coast demand and promote your creativity with over 300 components. From skyscrapers, tunnels, light boards and hairpin bends, you can conjure up a classic city circuit in Monaco style in a maximum of two hours. Or you can design a real roller coaster with throwing down guarantee with steep curves, screws, loops and ski jumps. Great: Even marathon routes are a maximum of ridiculous 30 kilobytes and can therefore be easily sent as emails.
The new Media Tracker, with which you can incorporate special effects, helps you stage your masterpiece appropriately: Switch to the first person perspective before looping or increase the feeling of speed on steep descents with a "blurring" effect (motion blur). Sounds simple, but requires a lot of training: menus and operating the editors are unnecessarily complicated, helpful tutorials and convenience functions are missing. (HK)
Read the full article in GameStar issue 06/2005.
Screenshots
Screenshots will help you evaluate the graphics and gameplay of TrackMania Sunrise.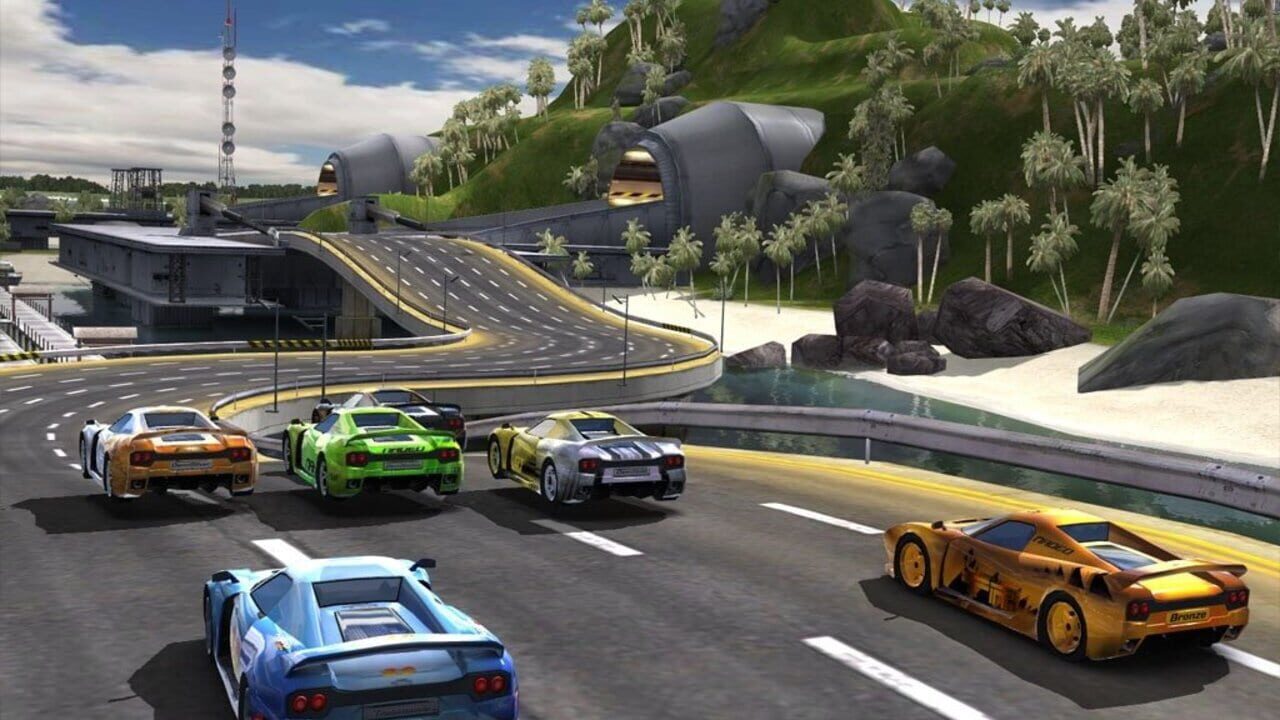 Videos
If screenshots are not enough, you can enjoy creative videos from -
You may also like
If you like TrackMania Sunrise, but you're tired of it and want something new, you can try other games.