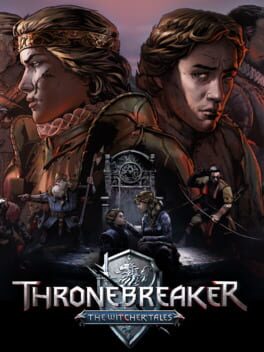 Thronebreaker: The Witcher Tales
Publisher

CD Projekt RED

Developer

CD Projekt RED

Release date

23 Oct 2018
Thronebreaker is a single player role-playing game set in the world of The Witcher that combines narrative-driven exploration with unique puzzles and card battle mechanics. Crafted by the developers responsible for some of the most iconic moments in The Witcher 3: Wild Hunt, the game spins a truly regal tale of Meve, a war-veteran and queen of two Northern Realms — Lyria and Rivia. Facing an imminent Nilfgaardian invasion, Meve is forced to once again enter the warpath and set out on a dark journey of destruction and revenge.
see all / fold
| AGM score | 92% |
| --- | --- |
| IGN | 9.4 |
| GameSpot | 9 |
expand / fold
About Thronebreaker: The Witcher Tales
Thronebreaker: The Witcher Tales is released by CD Projekt RED in 23 Oct 2018. The game is designed by CD Projekt RED. Thronebreaker: The Witcher Tales is a typical representative of the Role-playing (RPG) genre. Playing Thronebreaker: The Witcher Tales is a pleasure. It does not matter whether it is the first or a millionth hour in Role-playing (RPG), there will always be room for something new and interesting. Thrilling levels and gameplay Thronebreaker: The Witcher Tales will not leave anyone indifferent. The complexity of gameplay increases with each new level and does not let any player get bored.
In addition to it in 23 Oct 2018 released games such as:
In addition to Thronebreaker: The Witcher Tales, the representatives of Role-playing (RPG) games also belong:
A complete list of games like Thronebreaker: The Witcher Tales can be found at AllGame here.
Thronebreaker: The Witcher Tales is versatile and does not stand still, but it is never too late to start playing. The game, like many Role-playing (RPG) games has a full immersion in gaming. AllGame staff continues to play it.
Thronebreaker: The Witcher Tales is perfect for playing alone or with friends.
At AllGame you can find reviews on Thronebreaker: The Witcher Tales, gameplay videos, screenshots of the game and other Role-playing (RPG) representatives.
The story
This section tells the history of the world of Thronebreaker: The Witcher Tales
The world stands on the verge of chaos, as the tensions between the power-hungry Nilfgaardian Empire and proud Northern Realms grow. Facing an imminent invasion, Meve — war-veteran Queen of Lyria and Rivia — is forced to once again enter the warpath, and set out on a dark journey of destruction and revenge.
Thronebreaker: The Witcher tales - Análisis
Author: José Cabrera
Date: 2020-07-30 23:33:45
The Witcher universe never ends. This time, to the series of novels, video games and graphic novels that are already set in his fantastic world, another installment is added in the form of a game focused on his card game. Thronebreaker: The Witcher tales is the new RPG CD Projekt RED focused this time on the GWENT card game but with many new features that make it unique. Although it goes on sale on October 23, exclusively for the moment for GOG, we have already been able to play it and not only that, enjoy it.
Much more than letters
The first thing that usually attracts attention to those who have just arrived at games like Magic: The Gathering , or Hearthstone , in addition to its mechanics, is its integration and at this point with a very complex lore. This forces you, beyond the skill of each player, to invest a good amount of time only in mastering certain more or less basic concepts until you start to get real juice out of their system. But the Polish team at The Witcher wanted to offer a different and no less complex game experience, furthermore differing enough from what they were already doing at GWENT.
Let's bring all this down to earth for understanding. The first point that Thronebreaker hits is in its concept in itself. An RPG, in which we handle Queen Meve , sovereign of Lyria and Rivia, with her own original story set before the first game in the saga. Playing Meve will often lead us into contradictions and dilemmas that the game excellently poses under a mechanic of dialogues in which we will make decisions that will influence the development of the story . This is not a topic, and it is that the decisions we make will really have consequences, some immediate ones such as whether or not we win the favor of a people, gold or more troops, and other decisions that perhaps we took hours of play behind, maybe even without no matter what, they will come back to make us see its consequences when we least expect it, for example losing a companion.
Like any good RPG worth its salt, the story told during the at least 30 hours that the campaign can last is very interesting. We will have to face an invasion that aims to destroy our entire kingdom, and embark on a journey that will take us through five extensive maps. But the story is not interesting because it is full of epic, which it is, but because it is rich, diverse, full of intrigue, twists and a very complete roster of secondary characters well integrated into the main plot. The same script team from The Witcher 3 has done an excellent job building a story this time around that barely slows its pace when it integrates playable mechanics and that also maintains our interest constantly.
Like at home
The setting is the other strong point that its developers know they have. The many fans of this universe can rest easy because its great story is accompanied by all the elements of the saga that they liked. At the visual level, the study's commitment to this cartoon aesthetic is very interesting, accompanied by animations that flow perfectly. The maps are rich in details that, although at first glance some may escape, they are there and enhance the experience. Each region is unique , in vegetation, fauna, races etc. But in addition to this, each card has its own illustration, animated in many cases, to which we can dedicate part of the time of the game simply admiring them for their wonderful pictorial work.
In the artistic sense, not only does a good graphic and visual aspect stand out, but the excellent work done throughout the sound section is of special mention. The game arrives folded and translated into 11 languages, including Spanish , and in this sense we believe that the voice work has been quite good. And it is quite satisfactory to let yourself be done by the narration and interpretation of the story without generally speaking the dialogues and scenes are long or tedious. Also the sound effects work is really immersive, both in exploration and during card fighting. The soundtrack is directly incredible . Maintaining a coherence in general composition throughout the game but adapting its style according to game and script requirements. So the most important bosses have practically each one with its original theme, as well as the factions and regions that we are finding.
Screenshots
Screenshots will help you evaluate the graphics and gameplay of Thronebreaker: The Witcher Tales.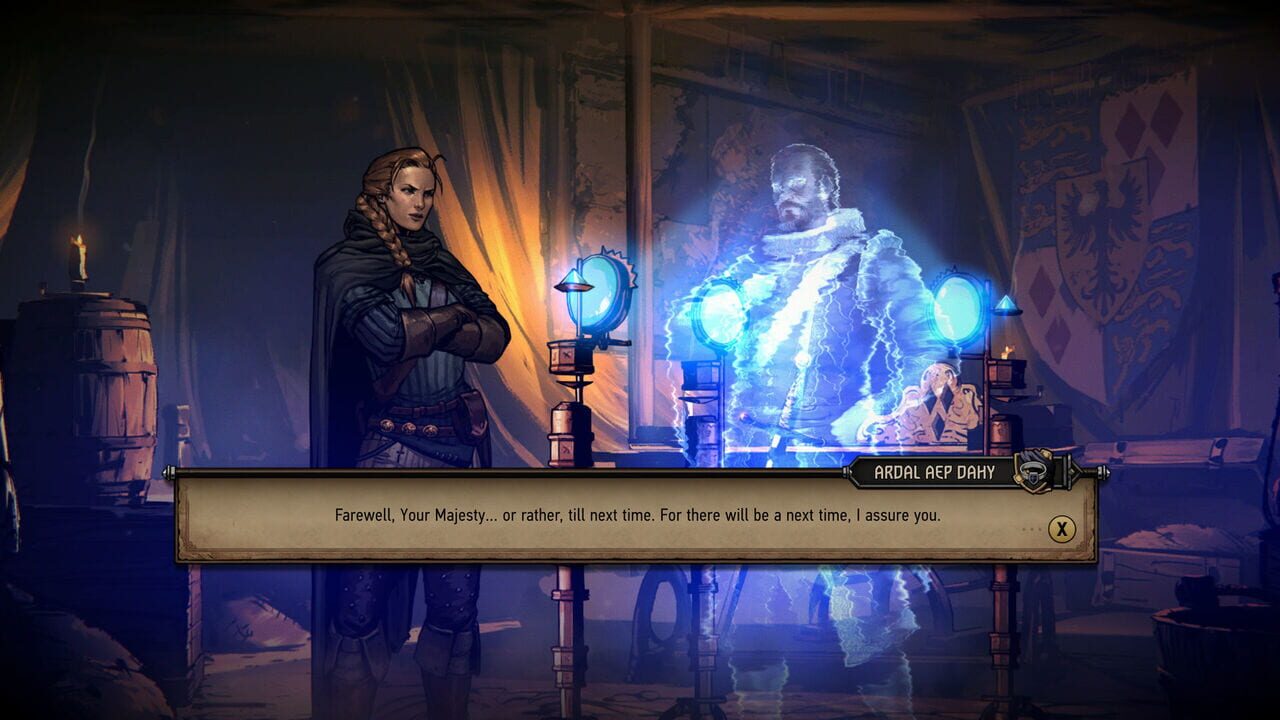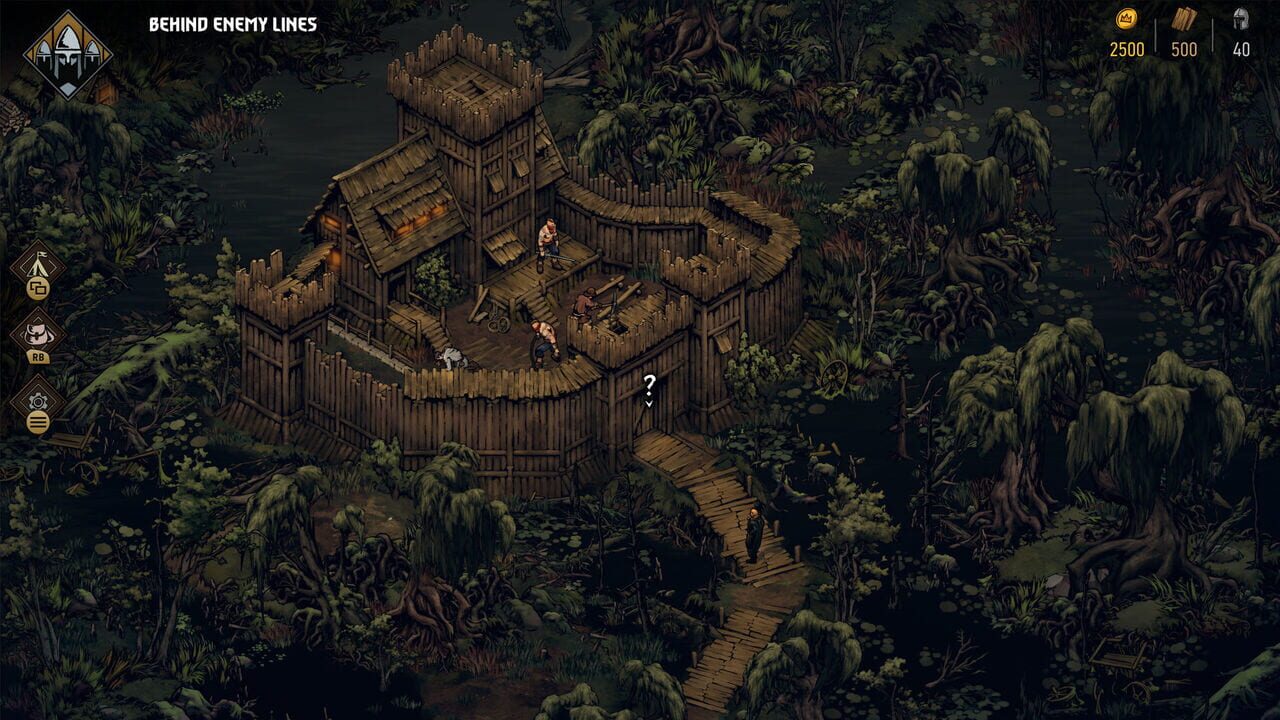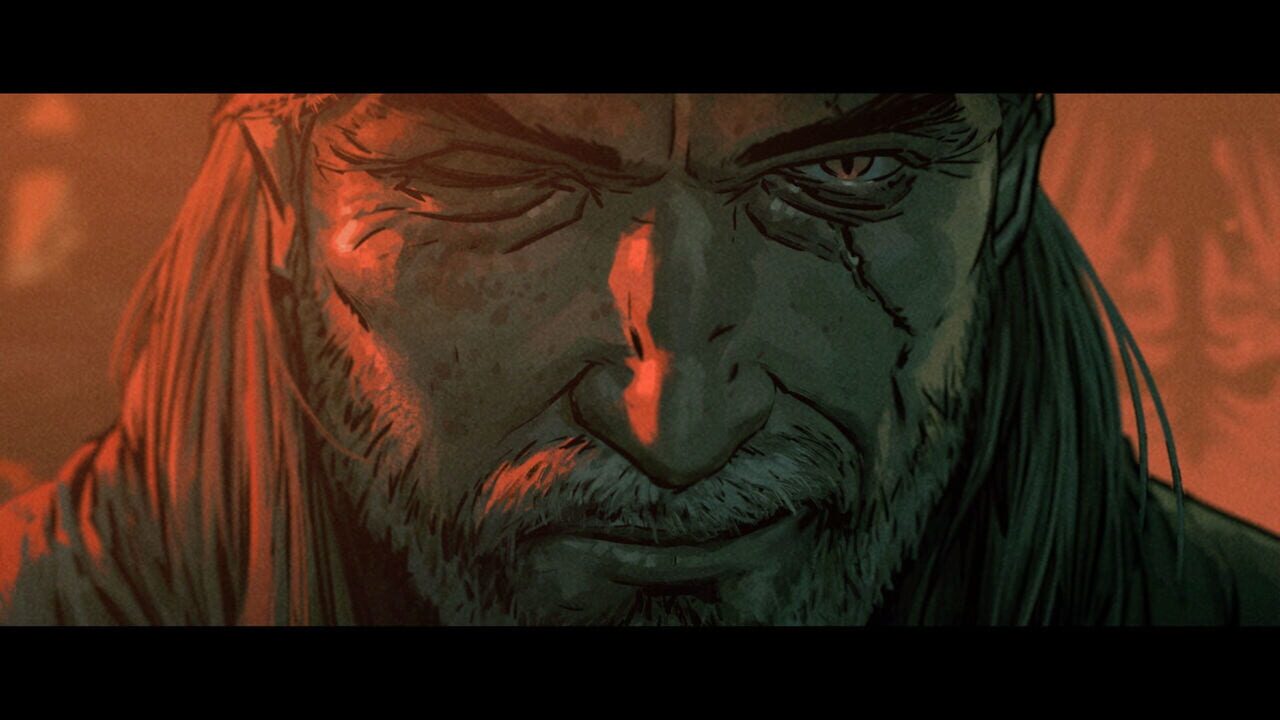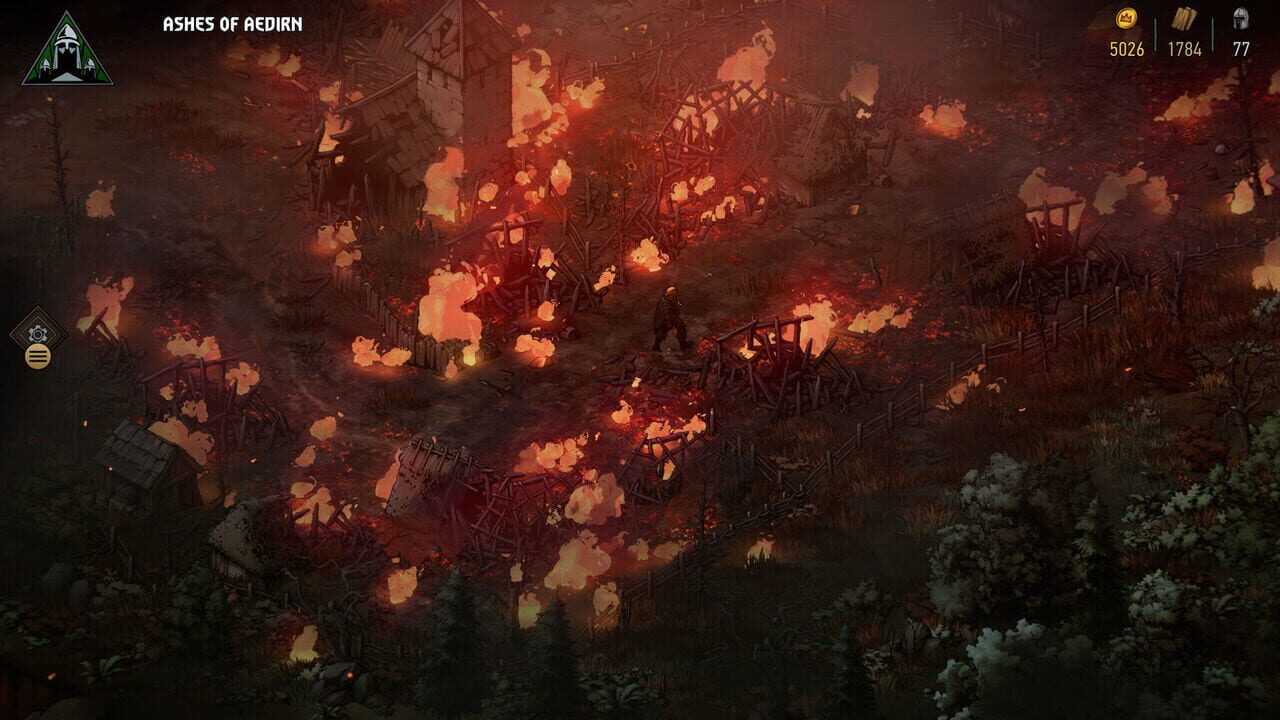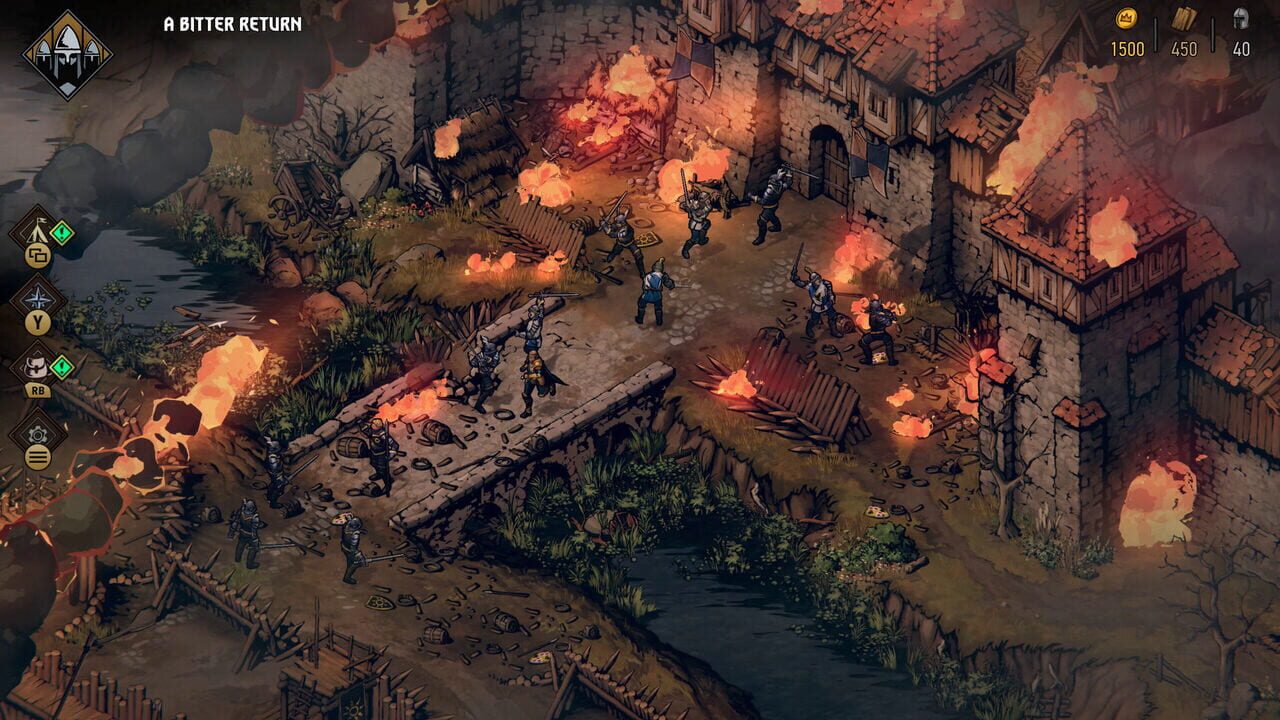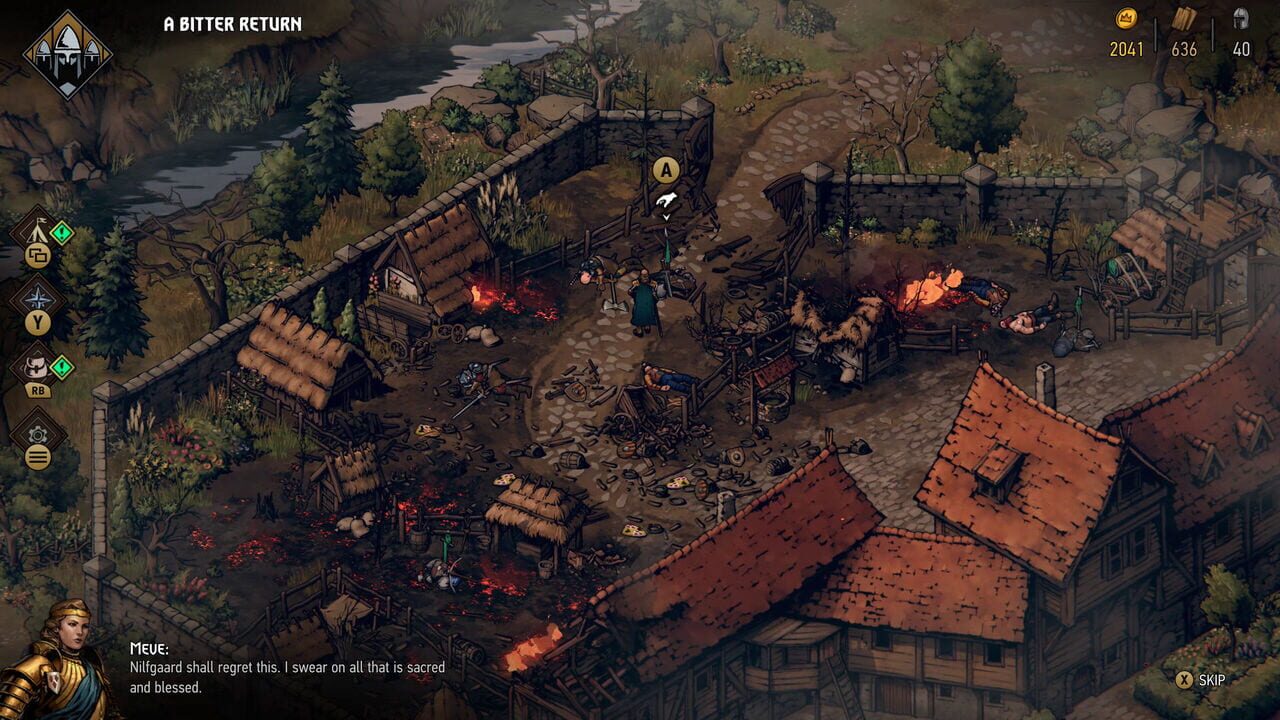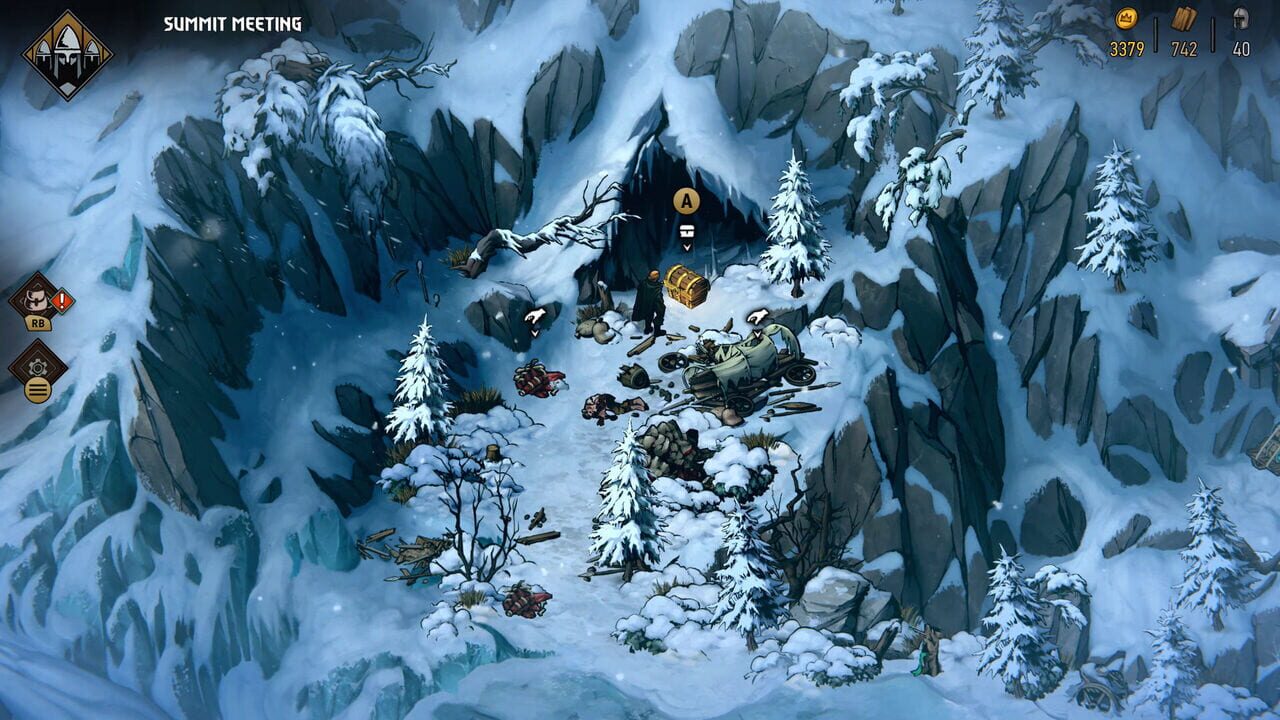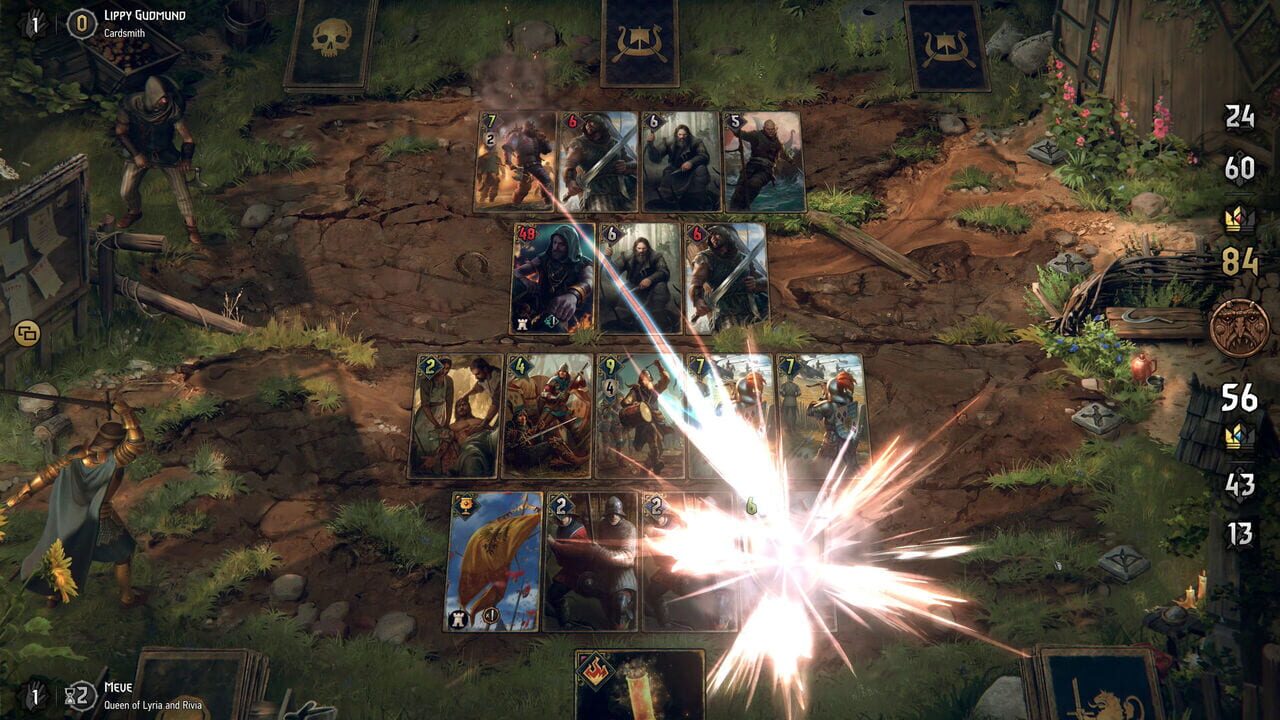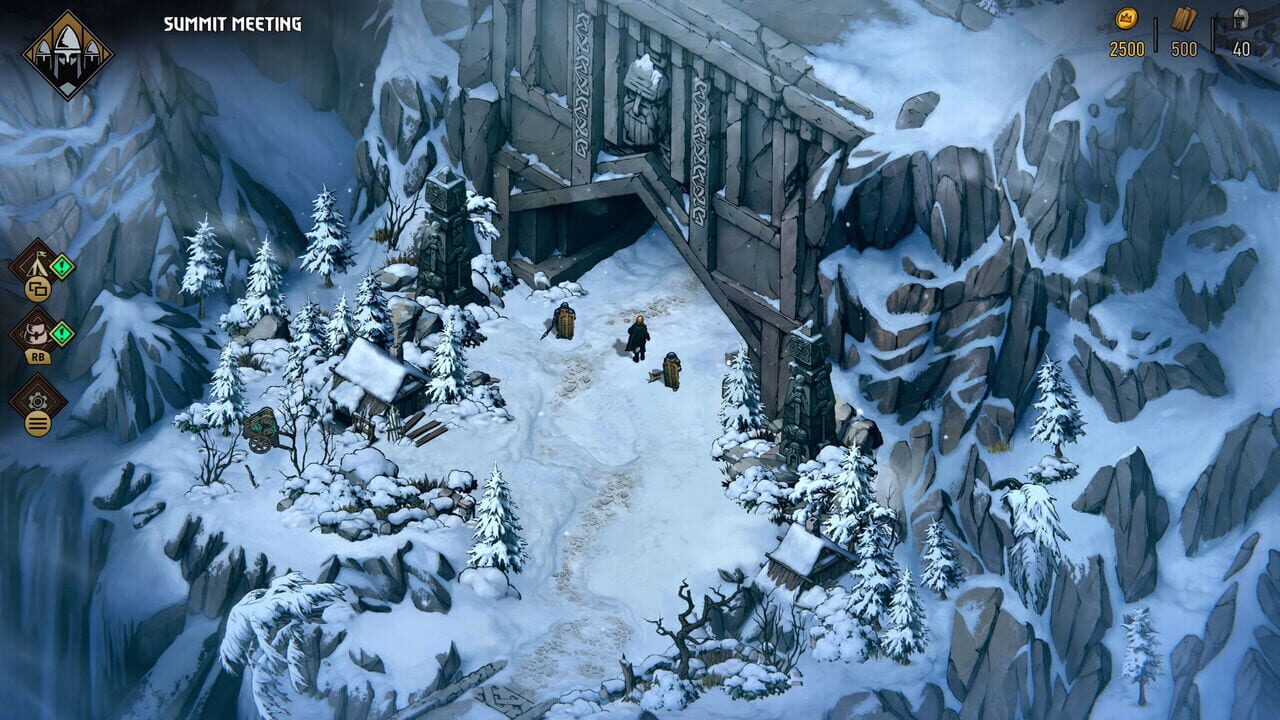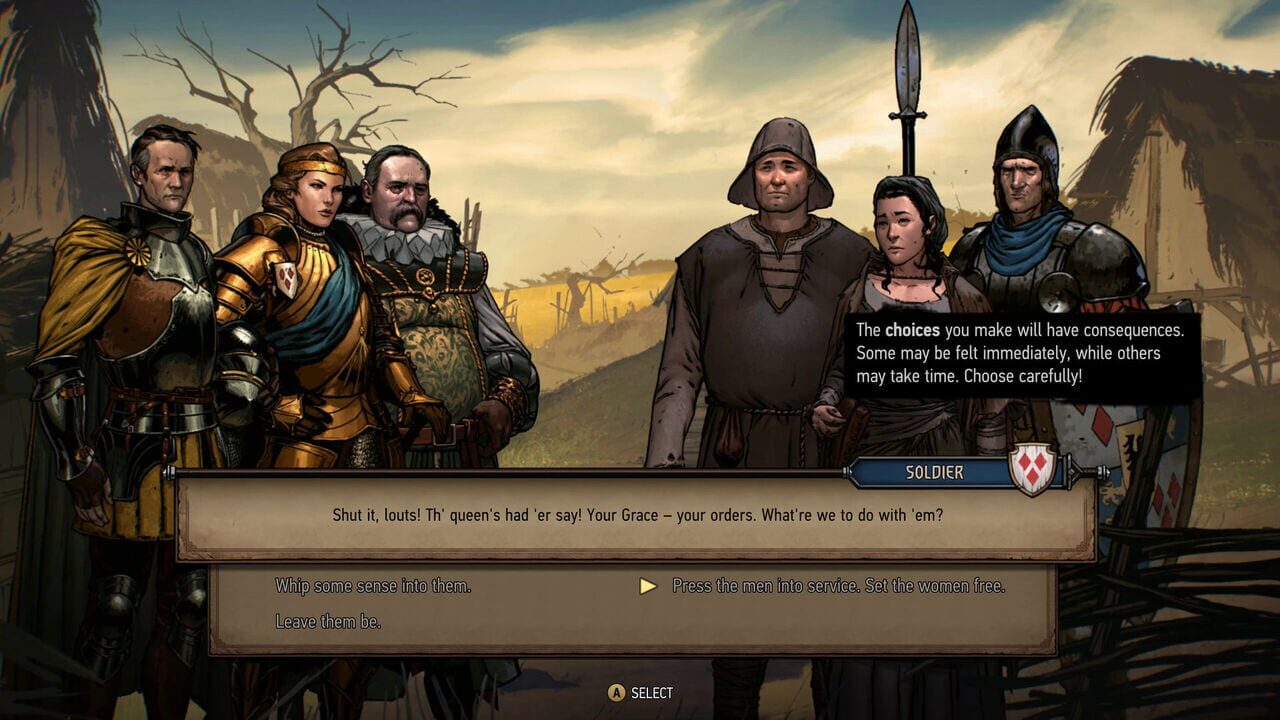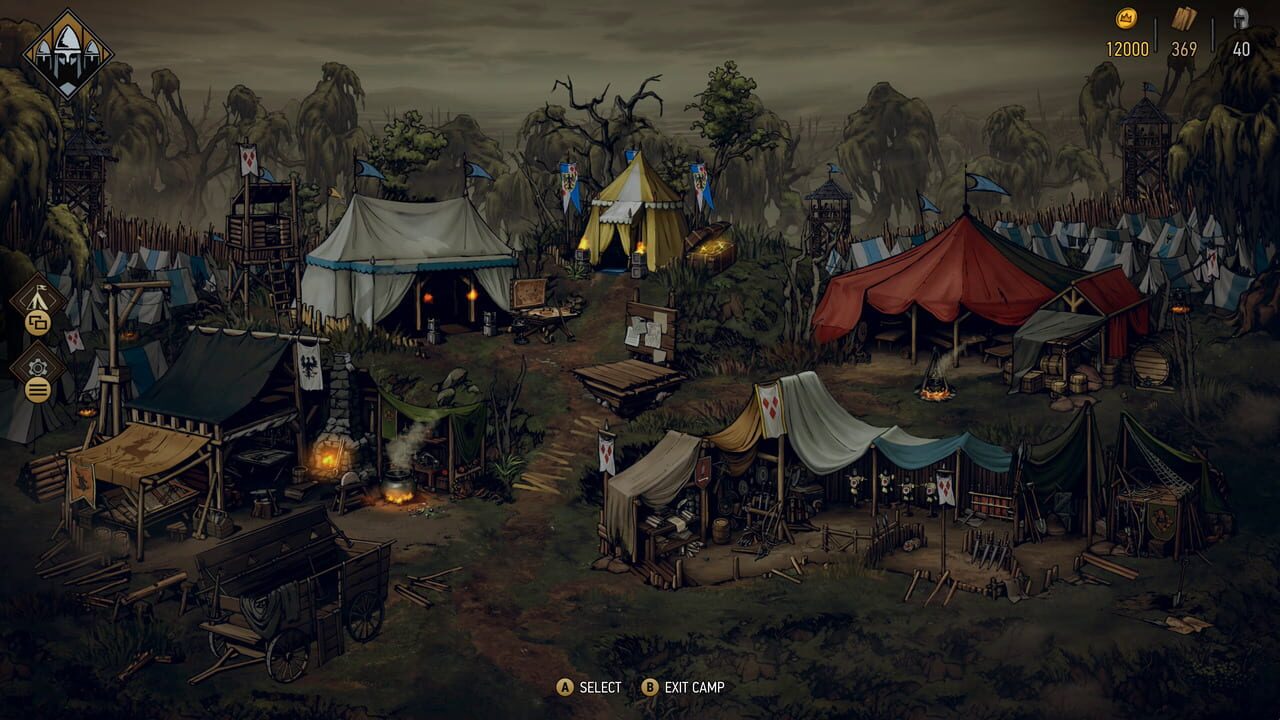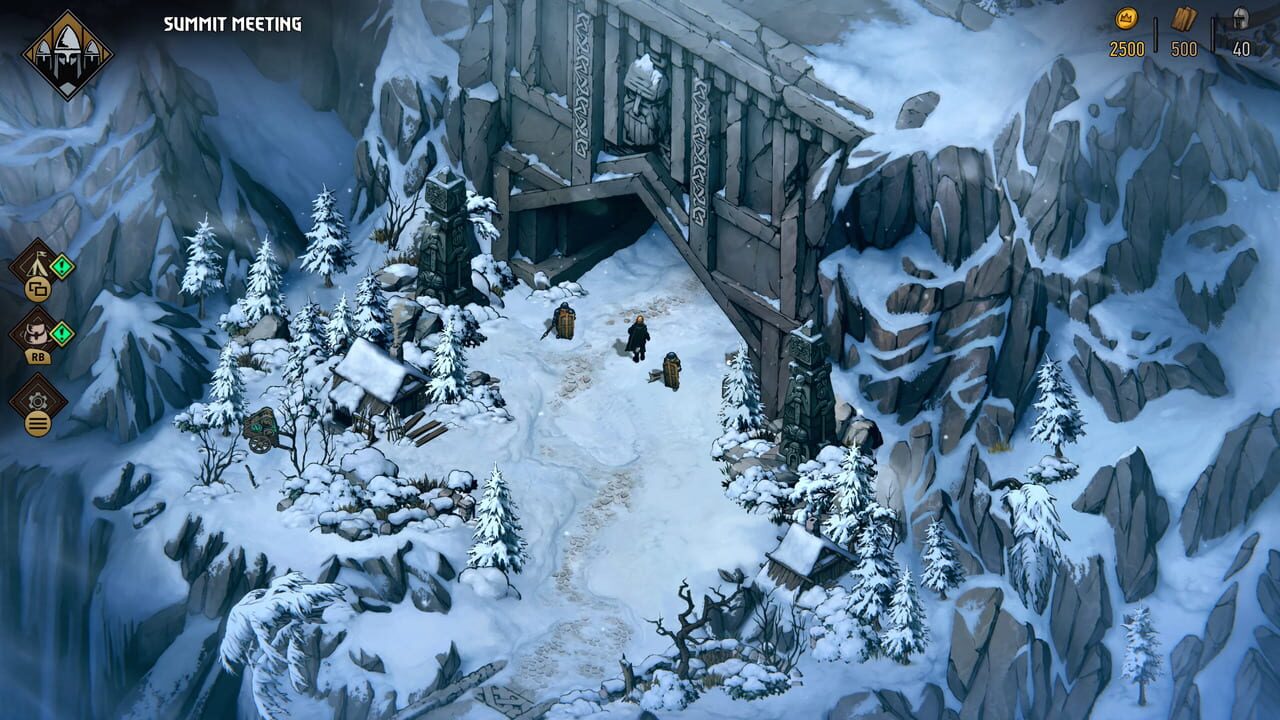 Videos
If screenshots are not enough, you can enjoy creative videos from CD Projekt RED
You may also like
If you like Thronebreaker: The Witcher Tales, but you're tired of it and want something new, you can try other games.