Super Mario Maker
Publisher

Nintendo

Developer

Nintendo EAD Group No. 4

Release date

10 Sep 2015
Super Mario Maker lets people's imaginations run wild. For the first time ever, friends can have fun playing through levels they create for one another. The Wii U GamePad controller makes it so easy for anyone to create levels; it may feel like simply sketching out ideas on paper. Players can enjoy a seemingly endless supply of inventive Mario levels from players around the world. The game includes a book totaling about 100 pages that illustrates the boundless possibilities in Super Mario Maker. Nintendo will also release two special Mario amiibo figures to celebrate the 30th anniversary of the original Super Mario Bros. game. Tapping these amiibo in Super Mario Maker adds a Big Mushroom power-up to your course, allowing Mario to grow big and bust blocks from any direction, as well as adding a retro visual filter to the game, reminiscent of older cathode ray tube televisions. In addition, many other amiibo will also be compatible with Super Mario Maker through the use of a new item called the Mystery Mushroom. This item allows Mario to take the appearance of many other characters, such as Link, Kirby or Wii Fit Trainer, complete with character-specific animations and sound effects. These character costumes can be unlocked by completing the 100 Mario Challenge mode and many can also be unlocked if the player taps the amiibo of the character to the Wii U GamePad.
see all / fold
expand / fold
About Super Mario Maker
Super Mario Maker is released by Nintendo in 10 Sep 2015. The game is designed by Nintendo EAD Group No. 4. Super Mario Maker is a typical representative of the Platform genre. Playing Super Mario Maker is a pleasure. It does not matter whether it is the first or a millionth hour in Platform, there will always be room for something new and interesting. Thrilling levels and gameplay Super Mario Maker will not leave anyone indifferent. The complexity of gameplay increases with each new level and does not let any player get bored.
In addition to it in 10 Sep 2015 released games such as:
In addition to Super Mario Maker, the representatives of Platform games also belong:
A complete list of games like Super Mario Maker can be found at AllGame here.
Super Mario Maker is versatile and does not stand still, but it is never too late to start playing. The game, like many Platform games has a full immersion in gaming. AllGame staff continues to play it.
Super Mario Maker is perfect for playing alone or with friends.
At AllGame you can find reviews on Super Mario Maker, gameplay videos, screenshots of the game and other Platform representatives.
Super Mario Maker - Analysis
Author: David Soriano
Date: 2020-07-30 21:45:14
More than a year after the release of the original, Super Mario Maker, that game that came to Wii U just in time to commemorate the Italian plumber's thirtieth anniversary, changes platforms and adapts to the Nintendo 3DS family of consoles. Different platforms, and a port that cannot be 100% adapted to the original version, compensating to some extent for the losses we have along the way. Will the balance of this version be positive or negative? Keep reading to get out of doubt.
Super Mario Maker in 3DS is not only that infinite editor in possibilities that we had in Wii U, but a portable delivery "more to use" , betting on the content installed and available in the game itself without connection as its main strong point. That is why the initial screen will welcome us with two main options: Create and Play . Selecting the second one we will find the most outstanding content called " Super Mario Challenge ".
As if it were any main installment that appeared on Nintendo 3DS to date, this game mode presents a total of 18 worlds and 100 levels . This figure makes Super Mario Maker for Nintendo 3DS to be the most extensive portable delivery in terms of the number of levels created by Nintendo itself . They do not follow a certain pattern and, under the classic premise of rescuing the princess, they present us with different levels and varied objectives to complete to overcome the level, with the option of being even more conscientious to seek to squeeze each of the scenarios to the maximum.
This game mode is based on the premise that you have ten starting Marios to overcome all the worlds (ten lives, go). If you run out of Marios, you can continue playing, but you will have to start from the first level of the world you were in at the time. Completing each level will make us know little, since it includes additional challenges that we know that you can get a couple of extra medals with challenges that are not too easy to complete. One of them will be visible from the beginning, while the other will appear later once we complete the first one. Every time a level is completed, it will appear in the Guardabot challenge level drawer, so in addition to providing new content for the Editor mode, we will have to return later to complete the pending medals.
As indicated to us when starting to play these 18 worlds, it is convenient that we look at how they are designed, because although they provide a sufficient level of challenge to consider it "one more installment", they are very focused on checking the different tricks design that we can apply to our future creations . In fact, getting the extra challenges necessary to get the medal, will generally be some design trick that shows us that the creation of levels can be deeper than it seems and there is even more margin than is evident in front of the screen.
As an alternative to these 18 predesigned worlds, we have available the " 100 Marios Challenge ", which will challenge us to overcome a total of 100 random community levels with only those 100 lives , praying that one does not make us consume several and conserving as gold in Cloth those for simple levels. This may be the key mode, since randomness plays a lot in favor of simple games suitable for a laptop and usually includes levels that should be completed in less than a minute unless we get stuck (which we will).
Wii U content will not be disposed of entirely . Within the content to play we have the option of " World Levels ", which allow you to download some of the creations of the original that, by theme and adaptation to the inferior performance of the laptop, may be compatible with Nintendo 3DS. These creations from the community will appear in the list along with a preview of the length and content of the level as well as the indicator of the game on which it bases its aesthetics. The only filter is one that searches for content by difficulty, so the inclusion of the odd category would not have hurt.
Once the desired level has been found, we have the option to play it directly (and suffer or enjoy it as we would have done on Wii U), or download it and assign it to one of our creation slots. Then, it will be available in edit mode, so it will serve as a template to modify on its basis and create our own version of that level, which is always appreciated if we are short of inspiration and need a push in the form of an original idea about the one to unleash our originality in level design.
With all the background that silent learning will provide us by completing other types of levels, we can fully immerse ourselves in the possibilities of the editor , who, once again, will see its magnitude reduced with respect to the September version of the last year . This time we will have a total of about 60 materials to compose our own levels. Not all will be available from the start, but will be unlocked as they appear in singleplayer levels, providing a constant balance between game and editing content.
Visually, we will have a total of six different backgrounds with which to decorate our stages: outdoors, underground, underwater, haunted house, air fortress and castle. All of these will be available in the four graphic styles that simulate Super Mario Bros, Super Mario Bros 3, Super Mario World and New Super Mario Bros U. In this sense, the 24 aesthetic options feel a bit limited and at the moment it does not seem that it will have some of the extra additional content that has been appearing in the months after the launch of the original edition of Wii U. So not Pokémon, not Link ... too scarce to create levels.
Due to the characteristics of the dual screen of the Nintendo 3DS family of consoles, the use of the stylus and the grid system with which the levels are generated, it is especially intuitive to use the editing system , to which we will quickly get used to even if we have not previously gone through the Wii U version. In the event that it is costing us something more than usual, or just because they are worth it, we should take a look at the tutorials .
These lessons taught by the pigeon Yamamura and his assistant Mashiko are more style guides than simple lessons on the possibilities of the editor. In other words, they not only serve to let us know how to create levels, but also to tell us how Nintendo creates them , with tricks to force the player to move in a certain direction only including a path of coins, for example, instead of depend on free will.
One of the features that stay on the road is the possibility of uploading your levels to the cloud so that anyone who wants to can play them. Instead, we will have to make do with sharing them locally via Streetpass to challenge our closest friends to beat our creations or to create the level between two people , this cooperative creation being one of the biggest draws considering the limitation that it means only being able to share levels in this way. This is undoubtedly one of the biggest losses and what was the differentiating element for which the use of this game / creation tool became so popular.
Screenshots
Screenshots will help you evaluate the graphics and gameplay of Super Mario Maker.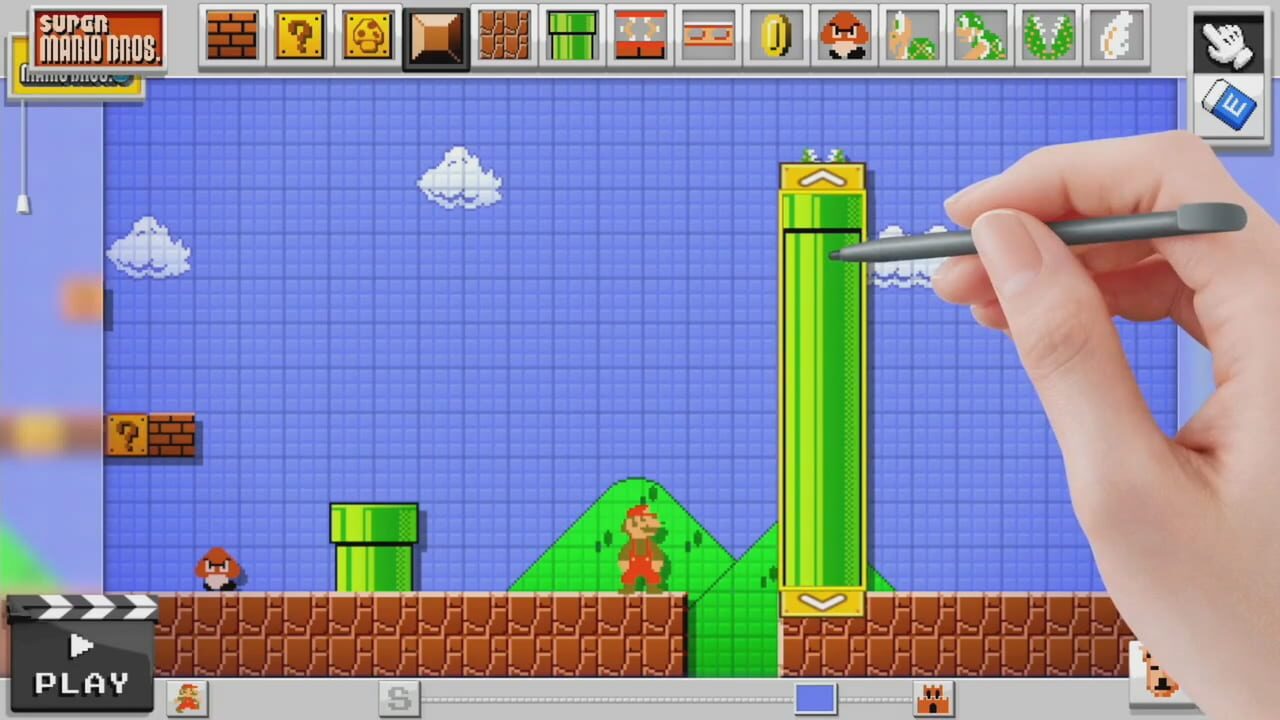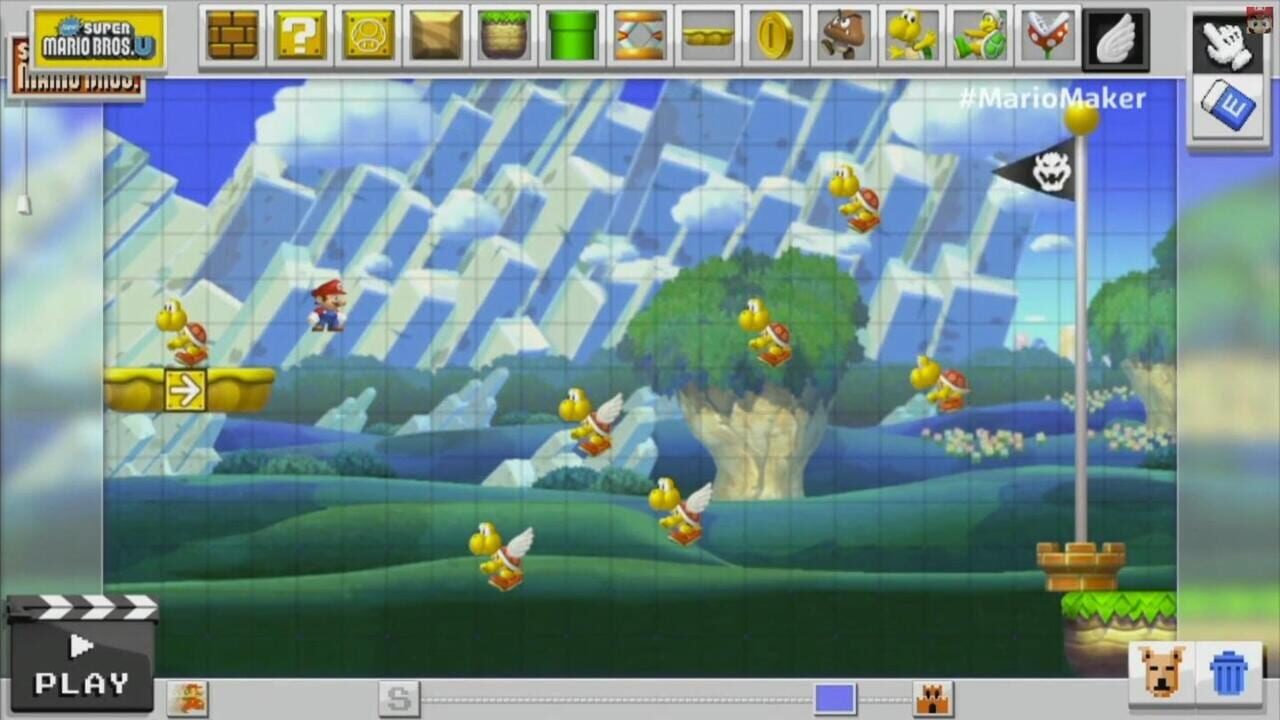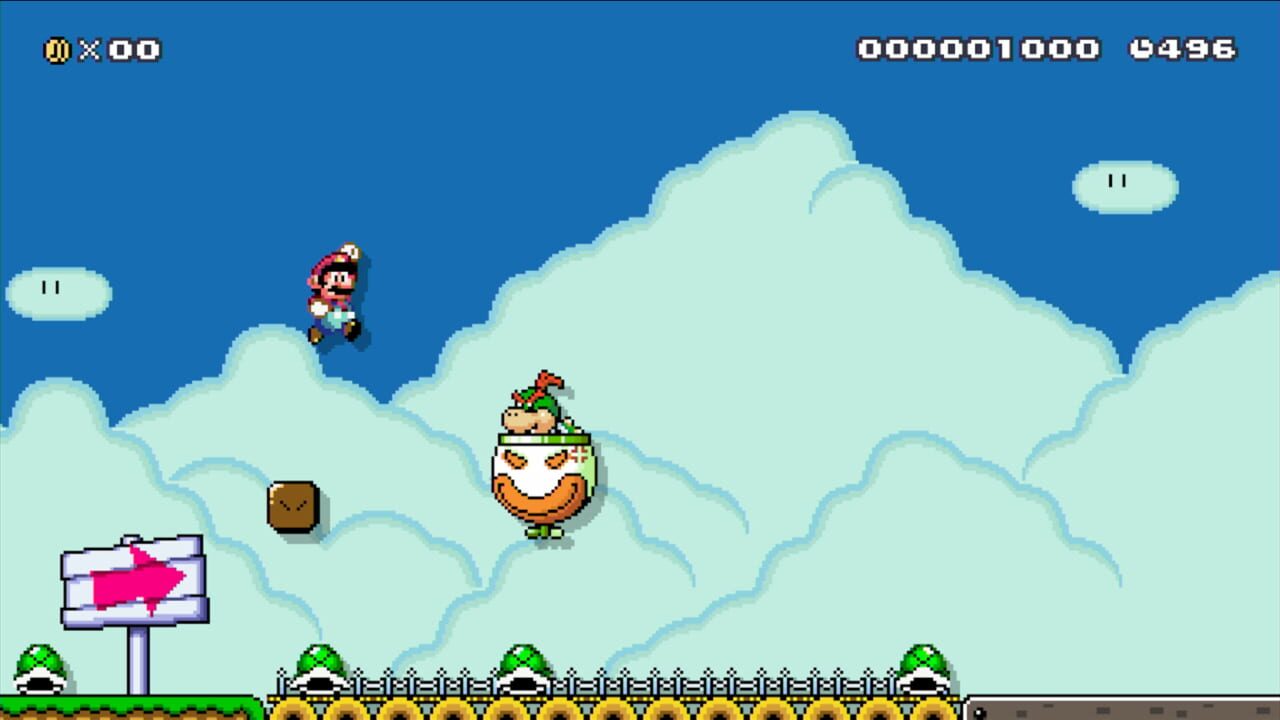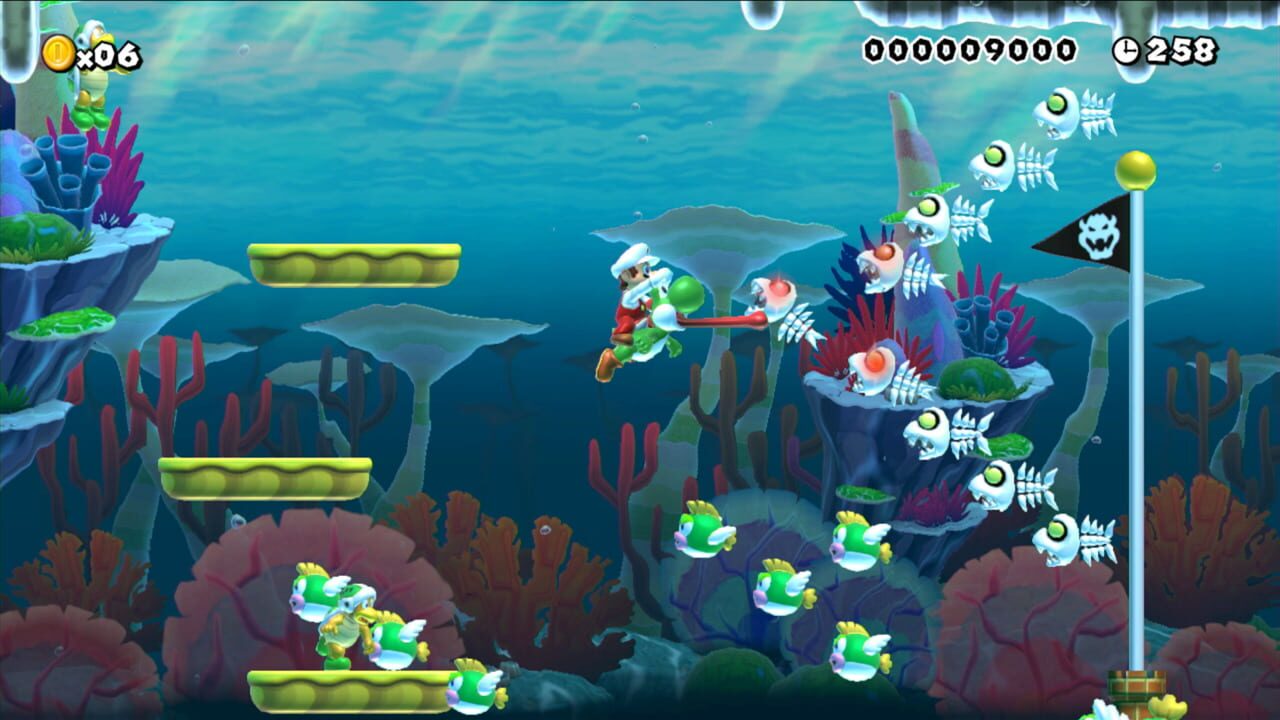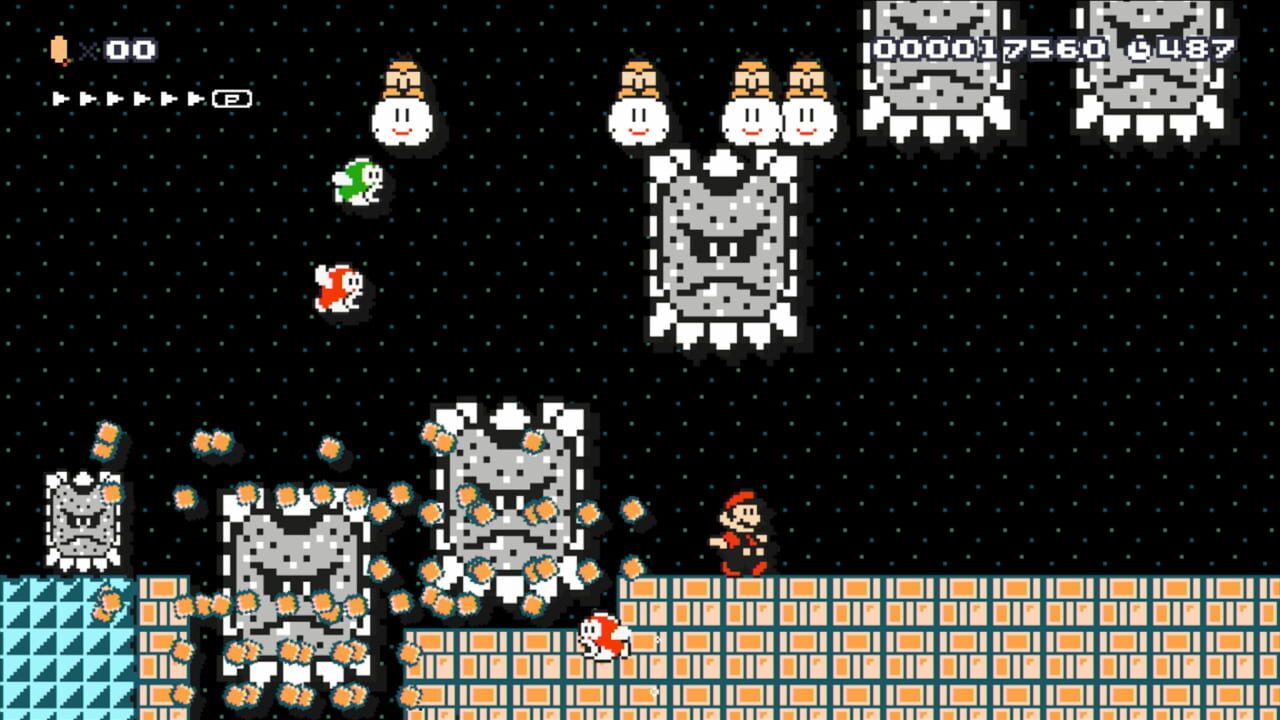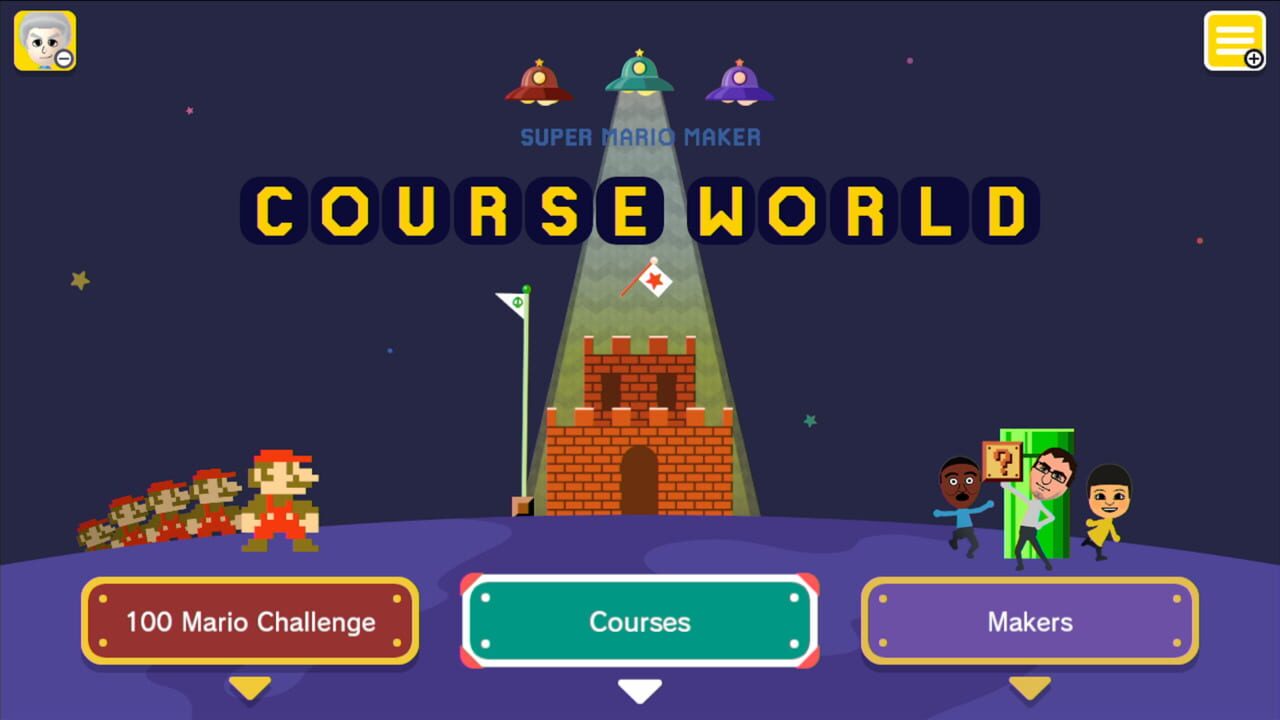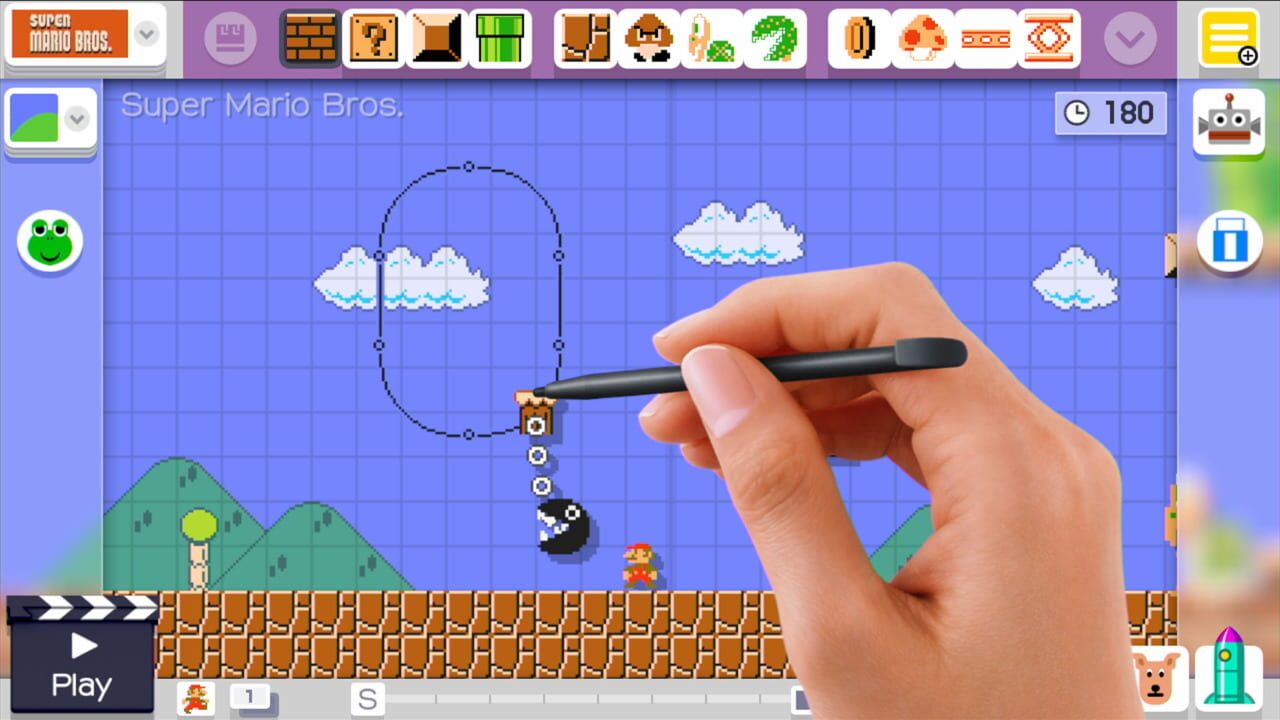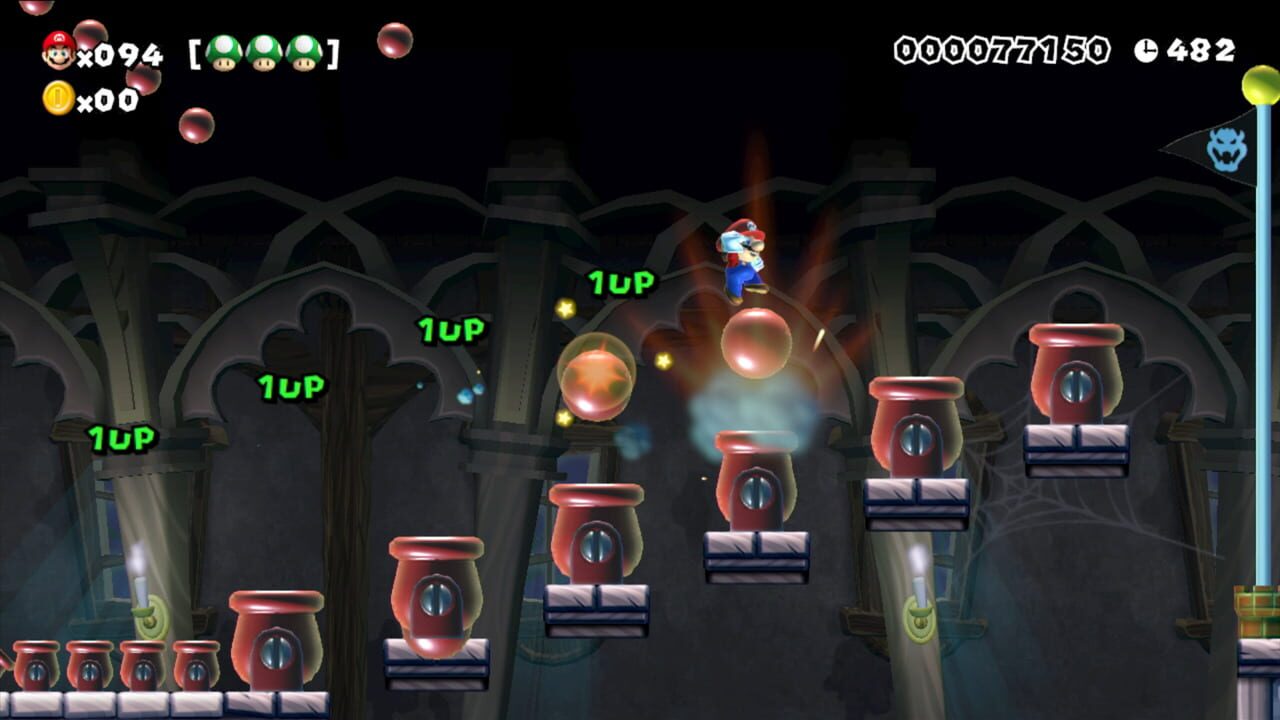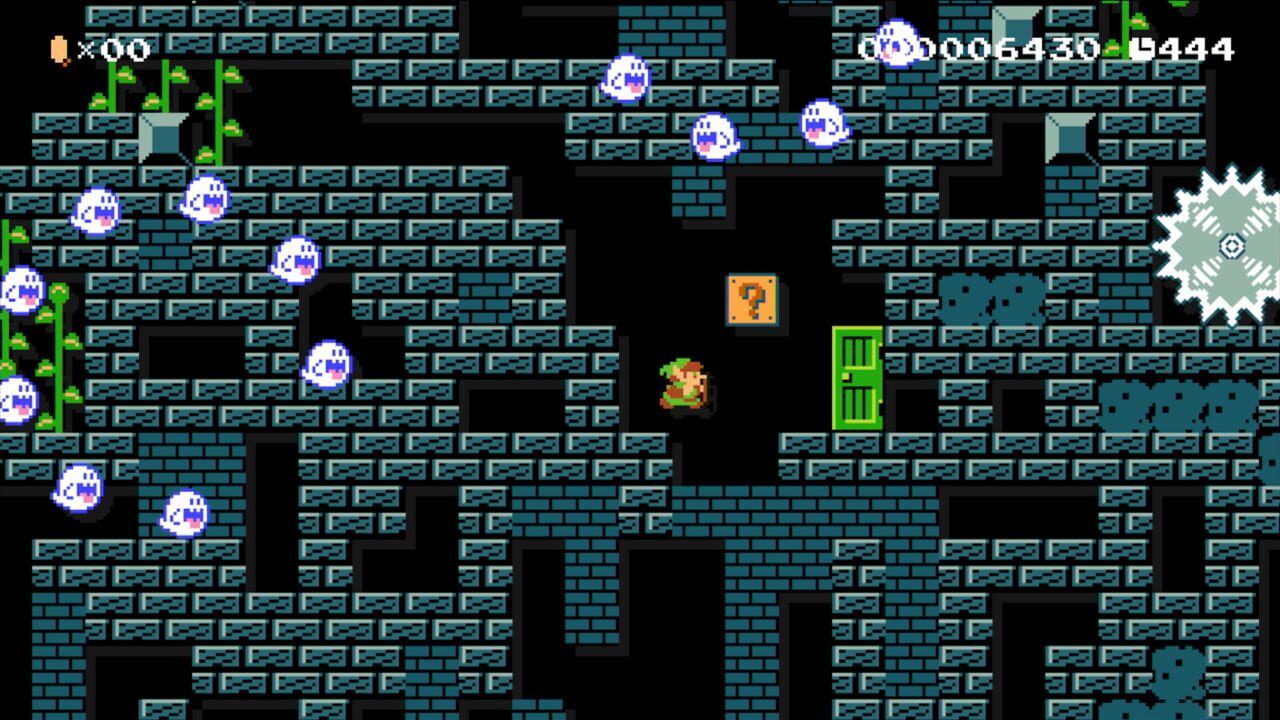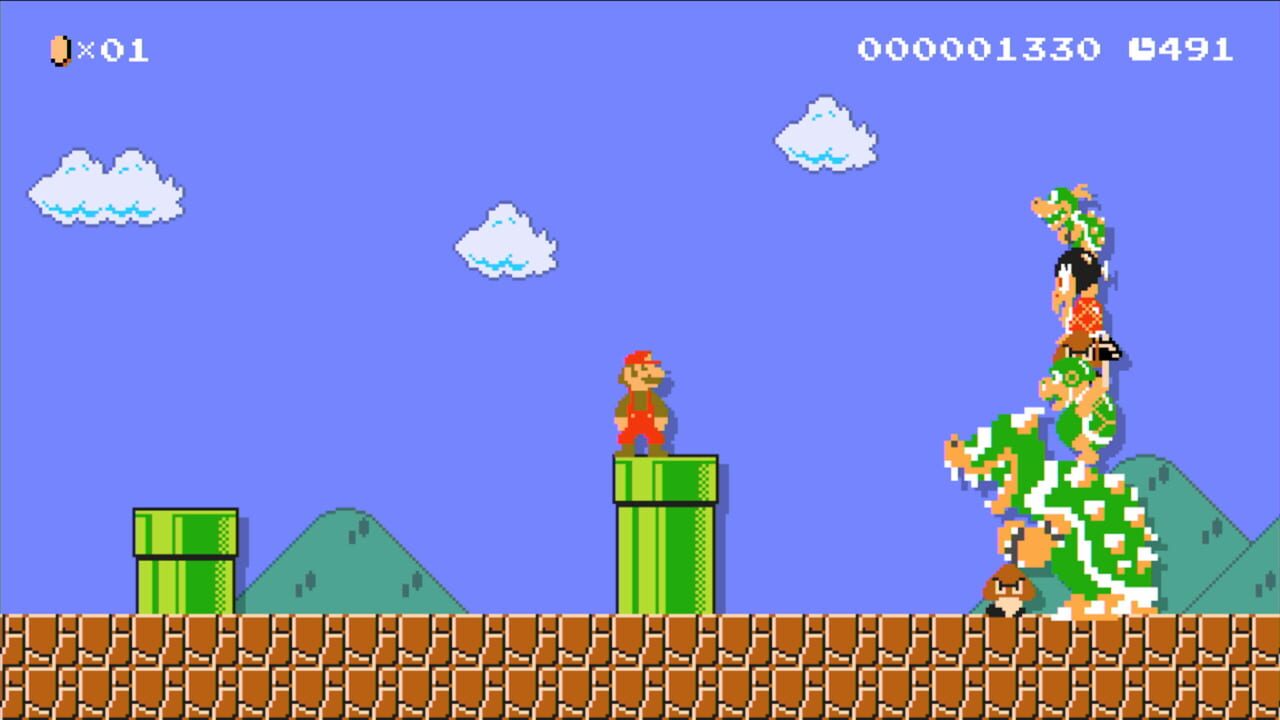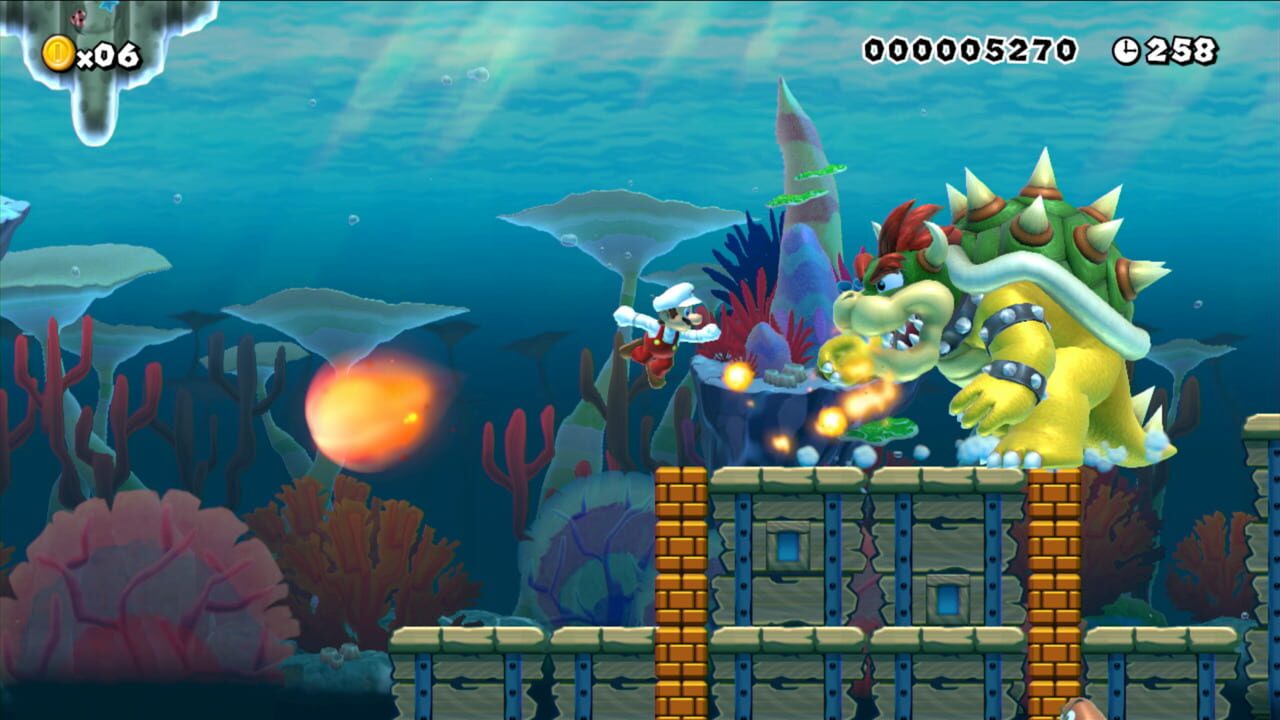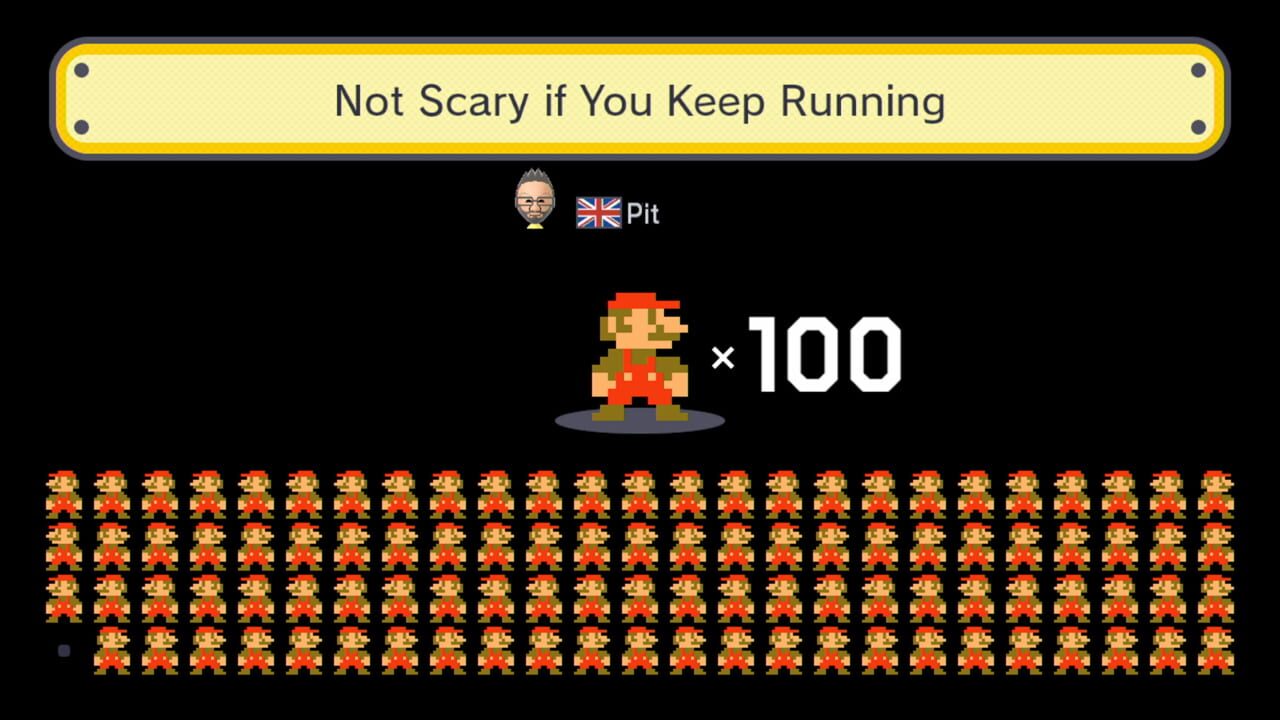 Videos
If screenshots are not enough, you can enjoy creative videos from Nintendo
Streams
But that's not all! We also carefully prepared the best strips from Super Mario Maker.
You may also like
If you like Super Mario Maker, but you're tired of it and want something new, you can try other games.