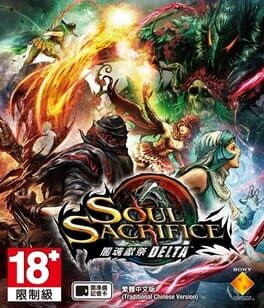 Soul Sacrifice Delta
Publisher

Sony Computer Entertainment, Inc. (SCEI)

Developer

Marvelous AQL

Release date

6 Mar 2014
A new release in the Soul Sacrifice line, Delta expands the gameplay from the original and adds new features and content, turning it into much more than a mere sequel.
see all / fold
| AGM score | 0% |
| --- | --- |
| IGN | 0 |
| GameSpot | 0 |
expand / fold
About Soul Sacrifice Delta
Soul Sacrifice Delta is released by Sony Computer Entertainment, Inc. (SCEI) in 6 Mar 2014. The game is designed by Marvelous AQL. Soul Sacrifice Delta is a typical representative of the Role-playing (RPG) genre. Playing Soul Sacrifice Delta is a pleasure. It does not matter whether it is the first or a millionth hour in Role-playing (RPG), there will always be room for something new and interesting. Thrilling levels and gameplay Soul Sacrifice Delta will not leave anyone indifferent. The complexity of gameplay increases with each new level and does not let any player get bored.
In addition to it in 6 Mar 2014 released games such as:
In addition to Soul Sacrifice Delta, the representatives of Role-playing (RPG) games also belong:
A complete list of games like Soul Sacrifice Delta can be found at AllGame here.
Soul Sacrifice Delta is versatile and does not stand still, but it is never too late to start playing. The game, like many Role-playing (RPG) games has a full immersion in gaming. AllGame staff continues to play it.
Soul Sacrifice Delta is perfect for playing alone or with friends.
At AllGame you can find reviews on Soul Sacrifice Delta, gameplay videos, screenshots of the game and other Role-playing (RPG) representatives.
The story
This section tells the history of the world of Soul Sacrifice Delta
The main protagonist of Soul Sacrifice is one of the innocent bystanders that has been enslaved by a powerful and cruel sorcerer known as Magusar, who absorbs human sacrifices to remain immortal. Just before the protagonist is going to be sacrificed, a talking book appears before them. The book, named Librom, is a collection of stories that describe past fights between monsters and the powerful sorcerer. The player character is able to enter the book's world and experience the fights in events known as Phantom Quests, thereby gaining the experience and power needed to defeat Magusar.
Soul Sacrifice Delta - Analysis
Author: Bruno Sol
Date: 2020-07-30 17:57:57
In the absence of a Monster Hunter to take to the mouth (Nintendo has a good grasp on the franchise), PS Vita users found in Soul Sacrifice a pleasant hobby with which to satisfy their desire to crush bichazos cooperatively. The formula turned out so well, and above all it was so profitable, that Sony CE now presents us with a sort of improved version of that, with the Delta tagline. Once again, SCE Japan Studio and Comcept (the studio of Kenji Inafune, the father of Mega Man and Dead Rising), have joined forces to face demonized beings whom we can save or sacrifice, depending on the mood we have that day or our desire to gain power, even at the cost of losing our own soul.
If you want to know more about the original Soul Sacrifice , we refer you to our analysis from last year. This Delta version has as incentives a fairly adjusted price ( 29.99 euros , it will only be put on sale in digital format), and a number of improvements , which include greater customization of our character (now it will be possible to combine different parts of each outfit to make a captivating look that distinguishes us from other players) and a new catalog of stamps with which to decorate our arm (and get extra powers).
The most striking novelty is the incorporation of a third faction, in addition to Avalon and Sanctuary (already present in the original Soul Sacrifice and its DLC), called Grim . The name gives many clues about its nature: it is inspired by the famous tales of the pair of brothers, although in a somewhat perverse way. In this way, do not be surprised if you end up fighting alongside a grown up Little Red Riding Hood (with patch and bra, of course) or you cross against a particular version of The Three Little Pigs , fused in a single romper with three pig heads.
Grim's missions, in addition to delighting us with a deliciously insane character design, provide somewhat more colorful scenarios than those shown in the previous Soul Sacrifice (which you will visit again, of course), in which the dark setting was overused . The scenarios, by the way, include atmospheric effects (such as rain or even lightning) that affect the development of the combat.
Depending on the faction, we can obtain different rewards each time we KO an enemy. Just like in the original Soul Sacrifice, in Delta you will be able to choose whether to save the enemy and free him from his spell (with the L button on the pad) and well sacrifice him (with the R button). Depending on the faction chosen, you can recover energy, obtain offerings or obtain both, by pressing both buttons.
Like its predecessor, Soul Sacrifice Delta makes remarkable use of PS Vita's two touch surfaces. Not only during fighting. As soon as the adventure begins , we will have access to a spell book (endowed with a life of its own and a rather sharp language) that will tell us the story of Magusar , the sorcerer who is about to kill us, and of the characters he met throughout its tragic existence. As if it were a real book, you can turn the pages by running your finger on the screen and even wipe a tear from Librom's eye (yes, the damn book even has its own name, in addition to a leather binding to the Necronomicon). You can use these tears to heal the damage caused by "sacrificing" our body. A sacrifice that on many occasions we will gladly accept in exchange for executing some brutal magic that ends with that bloody boss who tormented us.
Unlike Monster Hunter, Soul Sacrifice Delta deploys closed arenas in which you will face various enemies, of different sizes and dangerousness. Everything is designed so that most missions don't last more than ten minutes or less (ideally, this is a game for a laptop), although taking down the bosses will take considerably longer. In some phases you will have the help of another character controlled by AI (such as the sorceress Sortiara ), but later you can join forces with other users, both online and ad-hoc.
The improvements over the original Soul Sacrifice also affect the combat itself, since now we will have the possibility to cast spells on our weapons, multiplying their devastating power. The feedback of the users of the first installment has also served to improve the AI of the enemies, who will not hesitate to leave by legs when they are overcome. Luckily, the limited setting won't allow them to stray too far either.
The graphic section is quite correct. Some aspects of the original have been improved, such as the textures, although it is still far from taking advantage of the full potential of PS Vita. Of course, the best are still the enemies. And not only the bosses (which are impressive), but some smaller ones, which have an absolutely adorable design. If we had to choose one, it would be that sort of XXXL cat, which looks like the ill-fated brother of the Cheshire cat.
Soul Sacrifice Delta's biggest problem is, perhaps, its confusing menu system and book structure, which while cleverly tapping into PS Vita's touchscreen will baffle novice gamers. Don't be surprised if during the first few bars of the game you see yourself turning pages like crazy, until you find the right option to face a new chapter. Luckily, once you get used to it, you will enjoy the great presentation of the game, which incorporates texts in Spanish, although the voices remain in English.
Screenshots
Screenshots will help you evaluate the graphics and gameplay of Soul Sacrifice Delta.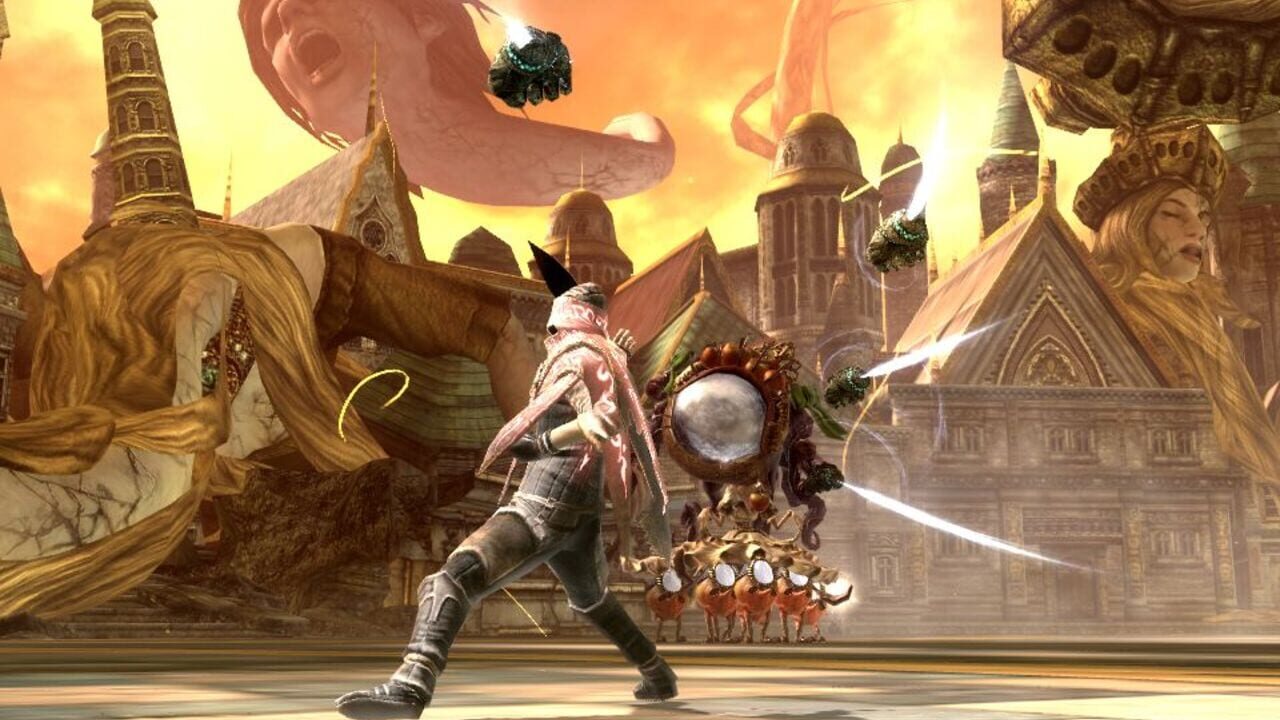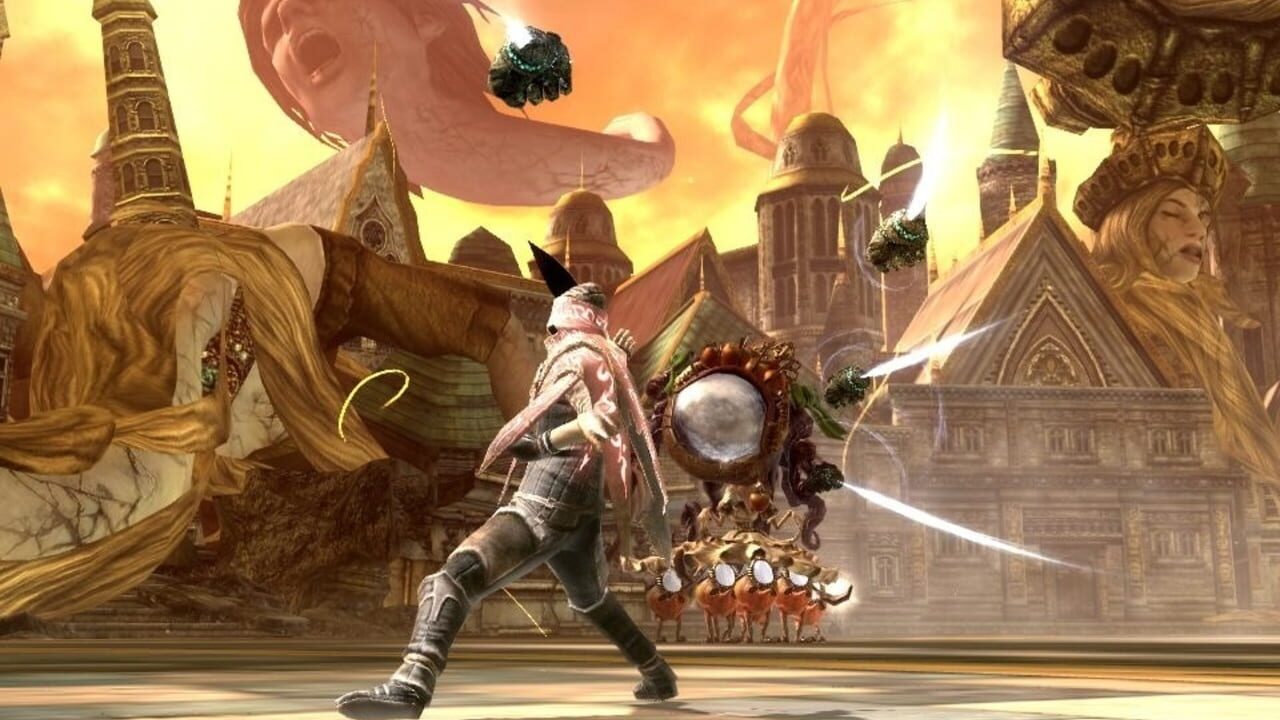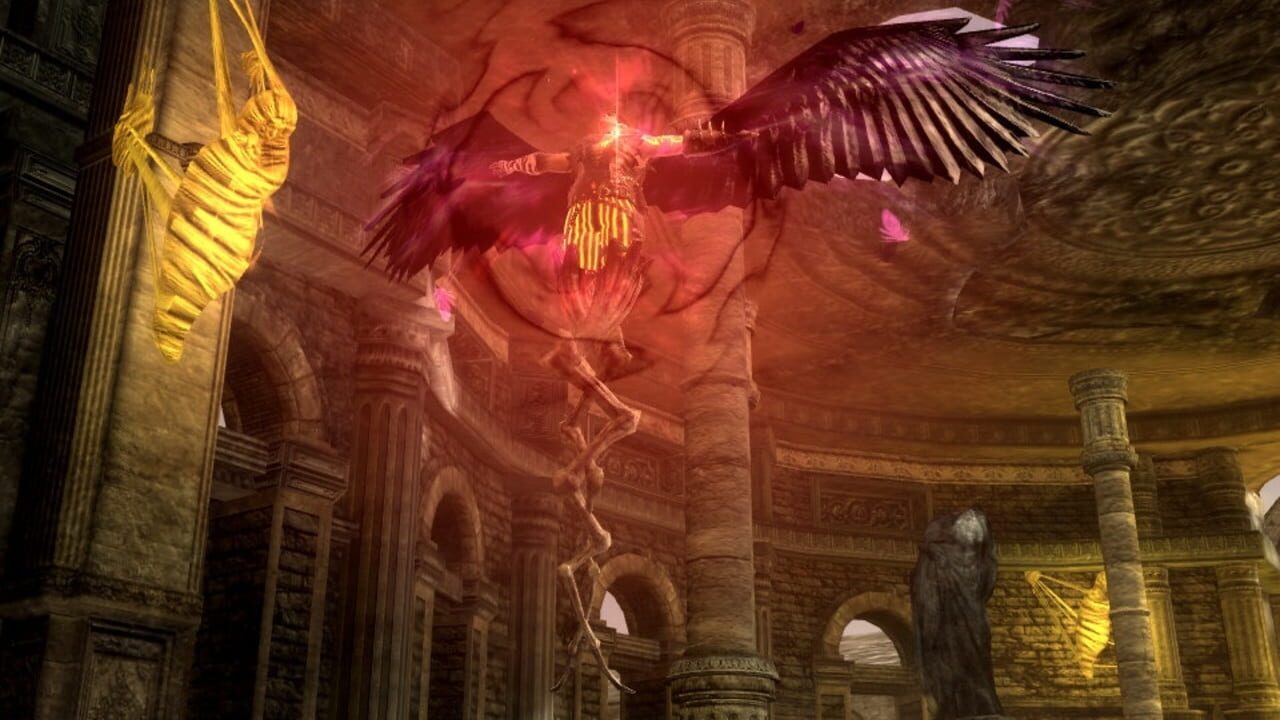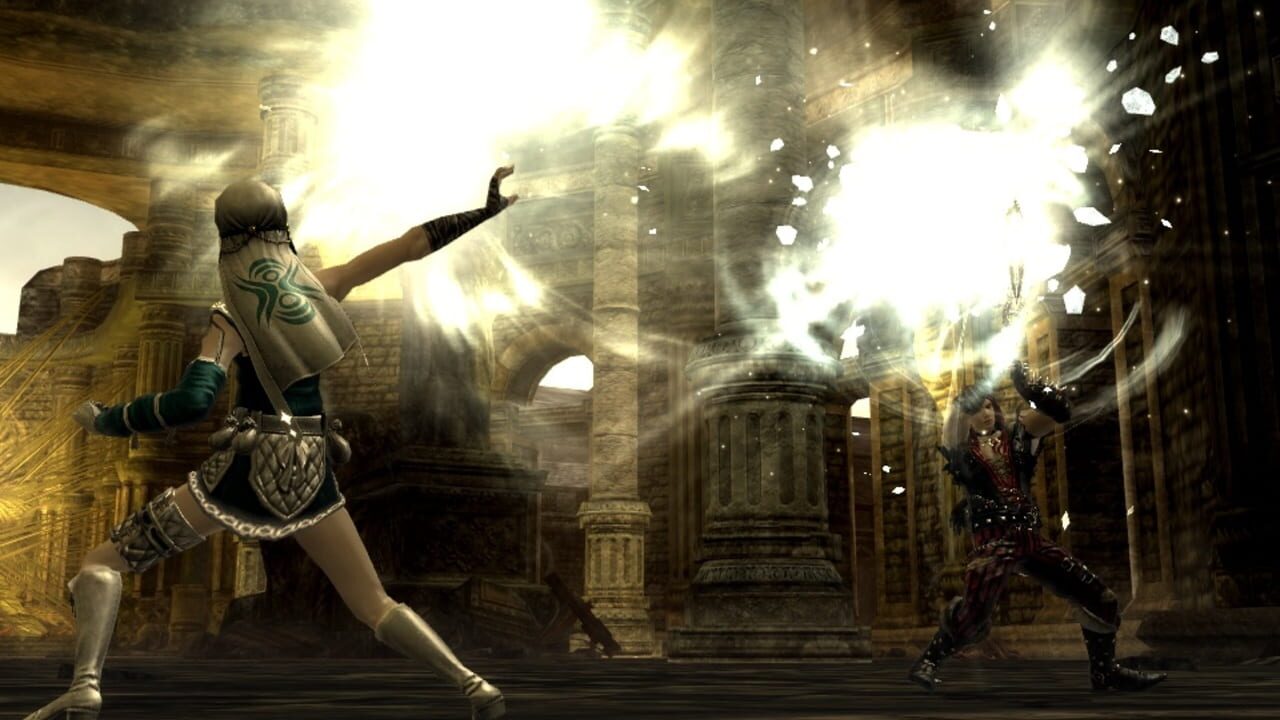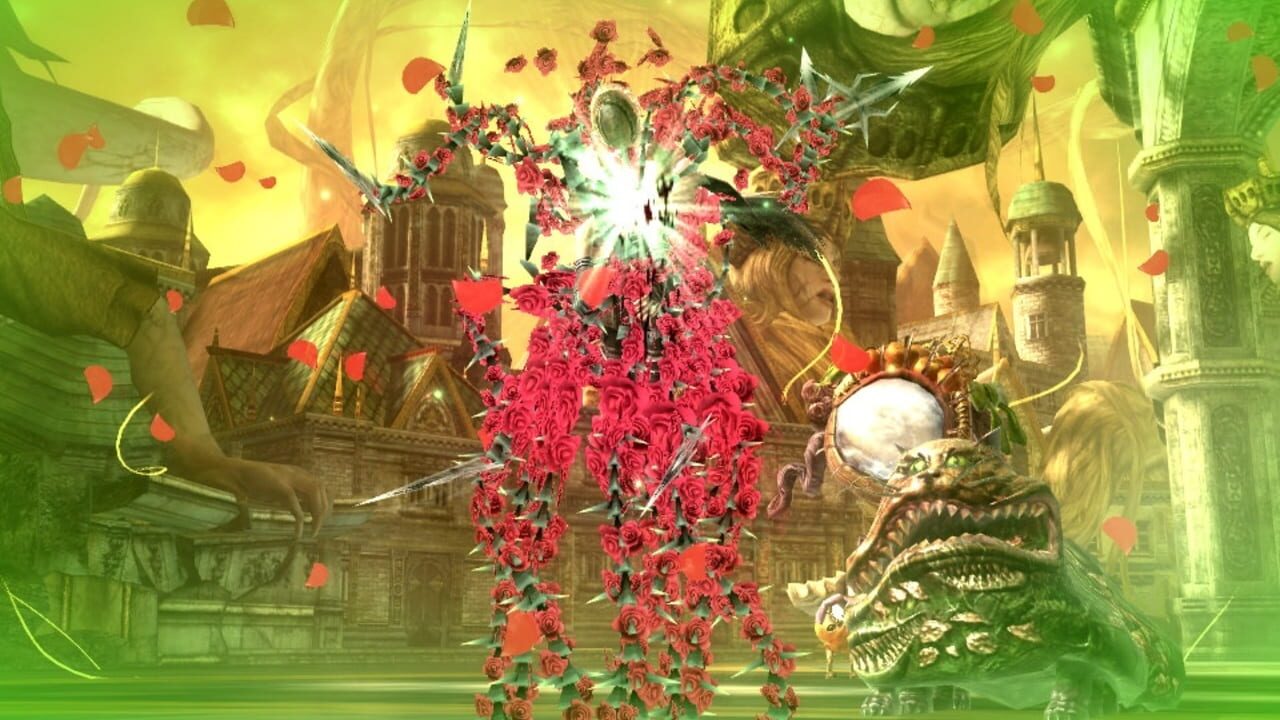 Videos
If screenshots are not enough, you can enjoy creative videos from Sony Computer Entertainment, Inc. (SCEI)
You may also like
If you like Soul Sacrifice Delta, but you're tired of it and want something new, you can try other games.