Persona 5
Publisher

Deep Silver

Developer

P Studio

Release date

15 Sep 2016
Persona 5, a turn-based JRPG with visual novel elements, follows a high school student with a criminal record for a crime he didn't commit. Soon he meets several characters who share similar fates to him, and discovers a metaphysical realm which allows him and his friends to channel their pent-up frustrations into becoming a group of vigilantes reveling in aesthetics and rebellion while fighting corruption.
see all / fold
| AGM score | 78% |
| --- | --- |
| IGN | 9.7 |
| GameSpot | 9 |
| Metacritic | 47 |
expand / fold
About Persona 5
Persona 5 is released by Deep Silver in 15 Sep 2016. The game is designed by P Studio. Persona 5 is a typical representative of the Role-playing (RPG) genre. Playing Persona 5 is a pleasure. It does not matter whether it is the first or a millionth hour in Role-playing (RPG), there will always be room for something new and interesting. Thrilling levels and gameplay Persona 5 will not leave anyone indifferent. The complexity of gameplay increases with each new level and does not let any player get bored.
In addition to it in 15 Sep 2016 released games such as:
In addition to Persona 5, the representatives of Role-playing (RPG) games also belong:
A complete list of games like Persona 5 can be found at AllGame here.
Persona 5 is versatile and does not stand still, but it is never too late to start playing. The game, like many Role-playing (RPG) games has a full immersion in gaming. AllGame staff continues to play it.
Persona 5 is perfect for playing alone or with friends.
At AllGame you can find reviews on Persona 5, gameplay videos, screenshots of the game and other Role-playing (RPG) representatives.
The story
This section tells the history of the world of Persona 5
The story focuses on the 16-year-old protagonist after he is transferred to Syujin High School in Tokyo, Japan. Staying with friends of his parents, he meets up with problem child Ryuji Sakamoto, the withdrawn Ann Takamaki, art student Yusuke Kitagawa, and a talking, shape-shifting cat-like creature known as Morgana. During the protagonist's time there, feeling suppressed by their environment, the five form a group known as the "Phantom Thieves of Hearts", working together to explore the "Palace", a castle created by the hearts of people, and steal ill intent from others' hearts to help them: during this quest, they confront adult authority figures opposing them, along with a greater enemy revealed by their activities.
Person 5 - Analysis
Author: Inés Barriocanal
Date: 2020-03-02 21:30:51
Although it has been waiting, we finally have in Europe the expected Persona 5, the new installment of this acclaimed saga. At the hands of ATLUS, it will be available for PS3 and PS4 with only 6 months apart from its launch in Japan, which is already an achievement despite the fact that it comes entirely in English. Rediscover the role and enjoy it like never before. For old acquaintances and for new players: Persona 5 promises to make you enjoy every second at the controls. Ready to know the Metaverse? Put on the mask (or rather, take it off), which we started.

Well, let's start at the beginning. After saving a woman from being attacked by a drunk in the middle of the street, we discover that the weight of the law works according to the amount of bills placed on it . We messed with the wrong guy and they opened a file for us, they kicked us out of school and our parents have denied us (thank you, guys). We have no choice but to leave our neighborhood and try to start a new life if we want to have a chance. Sojiro Sakura, the owner of a bar, will be our new legal guardian. He will give us shelter, advice and a few fights, but he is a good uncle.
From the first night we spent in our new life, something begins to happen. A strange APP appears on our mobile , and some murky dreams accompany us to darkness ... velvet darkness, of course. Welcome to the Velvet Room, where we will find an old acquaintance if you have played other Person: Igor. We are prisoners and he along with the baffling Justine and Caroline are our jailers. They talk to us about rehabilitating ourselves, about escaping from the prison we are in ... But we don't understand anything, of course.
Dawn and unfortunately we have to go to a new school, in which we will be pointed with the finger for being a transferred student and with certain rumors about our level of crime. Cruelty, stereotypes ... what did he tell you? We begin to meet several characters that will be of vital importance: the arrogant gym teacher and coach of the Volleyball team Suguru Kamoshida, the principal director Kobyakawa, the sweet Ann Takamaki, and the passionate and problematic Ryuji Sakamoto. Quiet, there will be many more characters to discover, but I'm not going to do all the work, right?
Well, here it gets interesting and we discover the magic of Persona 5 . It rains, we are late for the first day of school and by chance the destination crosses our path with that of Ryuji. After a moment of confusion, we find ourselves before ... A palace. Yes, where the school should be, now there is a palace, and everything looks very bad. We are intruders and the soldiers arrest and imprison us (and now there are three!). Be before us the very king of the palace, who is none other than an alienated Kamoshida in pink thong! Something weird happens, but everything is very real l. He sentences us of course to death, but something within us explodes in the face of such injustice. An uncontrollable power is unleashed, and our appearance changes, mask included. A voice whispers to us ... Is it time to be ourselves? The answer is yes! We tear off (literally, how disgusting) the mask and close our first pact with Persona, a being that we had hidden in us and will give us their power in battle ... Now the good has begun.
Screenshots
Screenshots will help you evaluate the graphics and gameplay of Persona 5.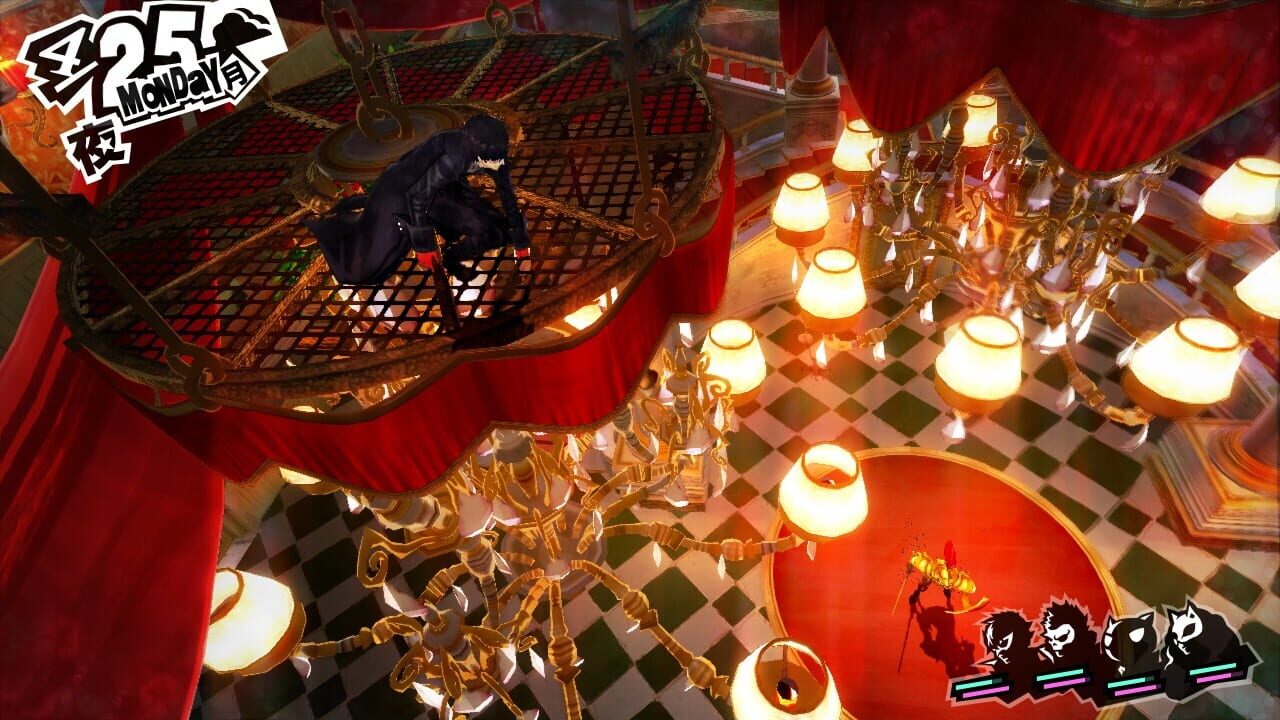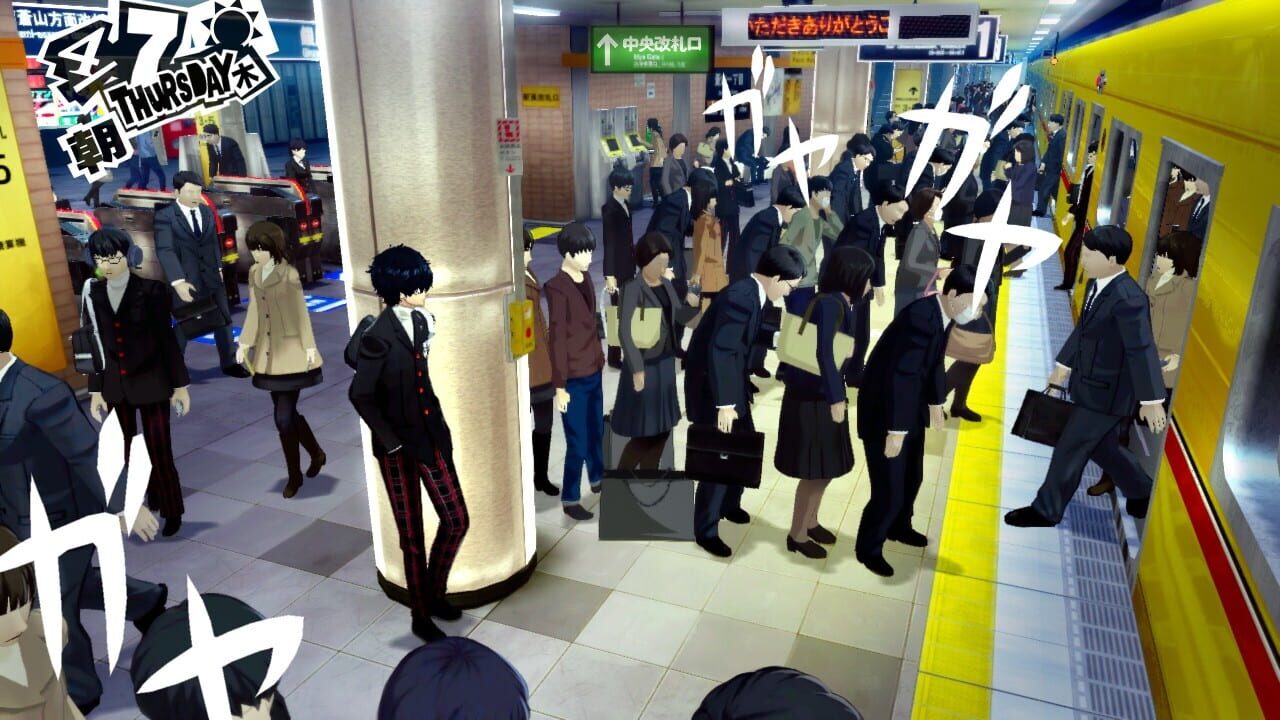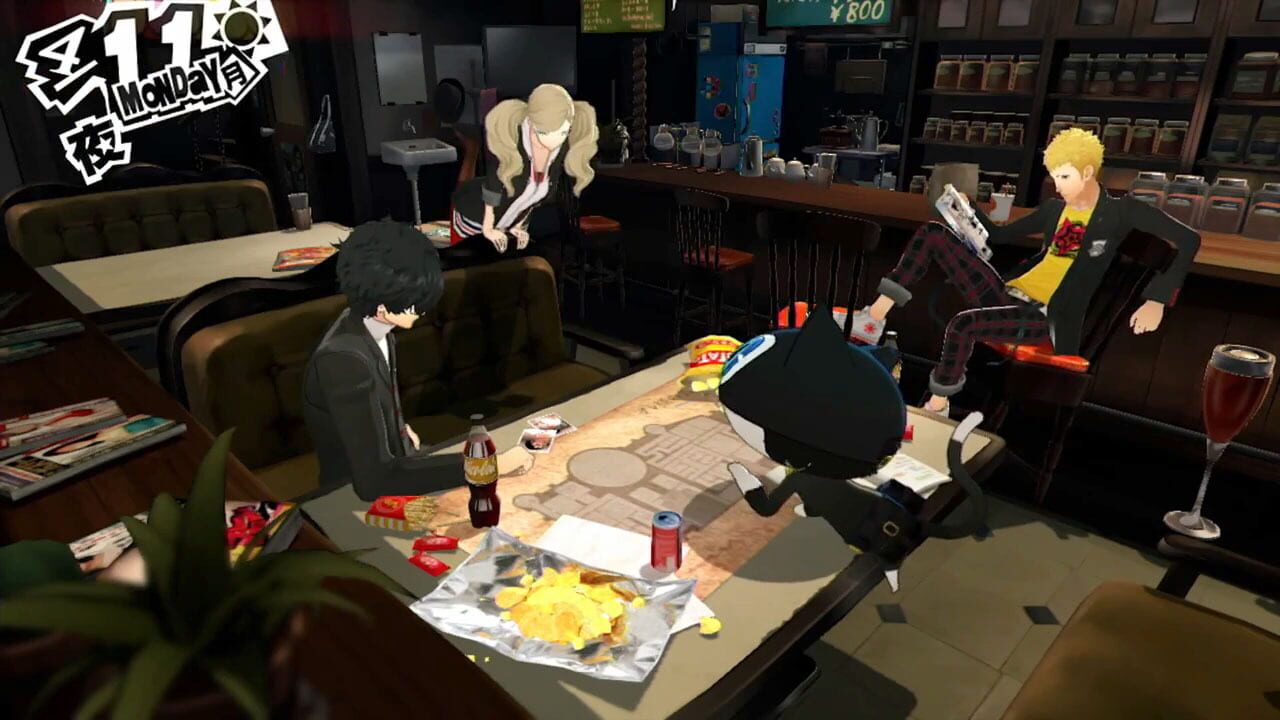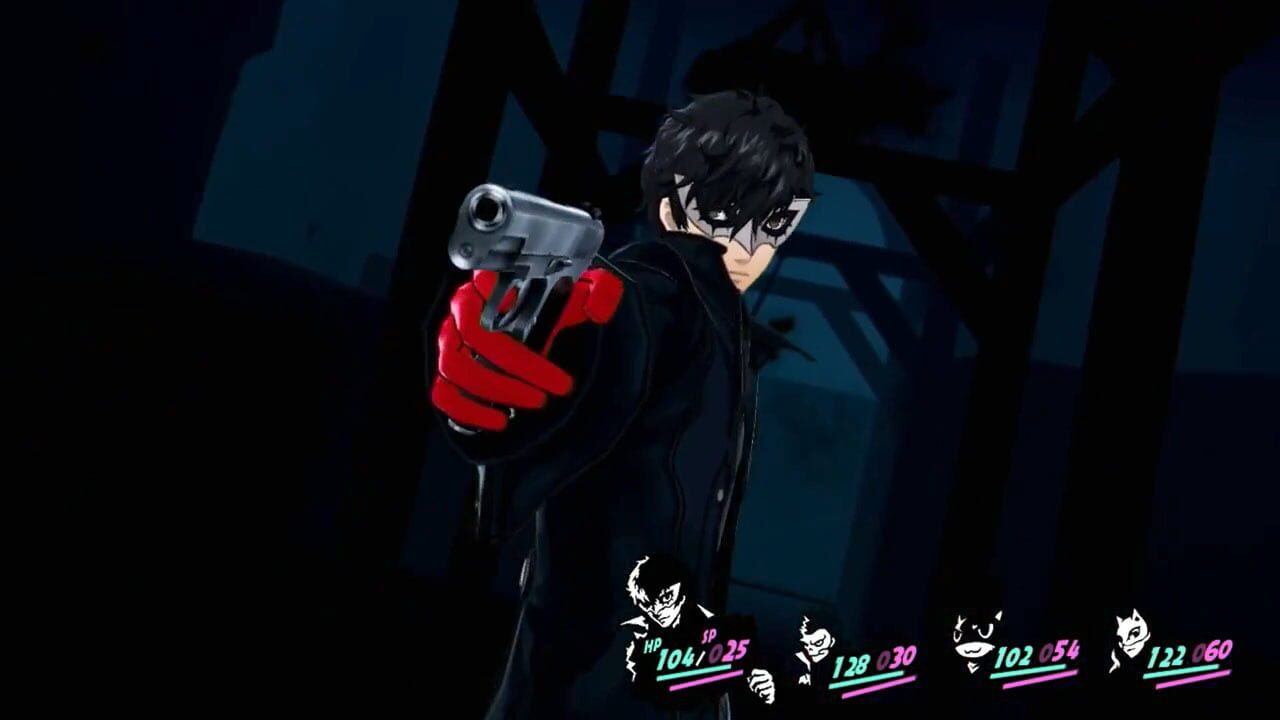 Videos
If screenshots are not enough, you can enjoy creative videos from Deep Silver
Streams
But that's not all! We also carefully prepared the best strips from Persona 5.
You may also like
If you like Persona 5, but you're tired of it and want something new, you can try other games.