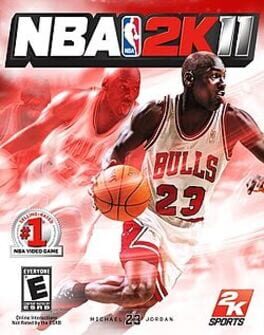 NBA 2K11
Publisher

2K Sports

Developer

Visual Concepts

Release date

5 Oct 2010
NBA 2K11 is a basketball video game developed by Visual Concepts and 2K Sports and published by 2K Sports. It was released on October 5, 2010 on the Xbox 360, PlayStation 2, PlayStation 3, PSP, Windows, while the Wii version came out on October 21, 2010. Michael Jordan is the cover athlete of the game and is featured in the game in different ways.[3] NBA 2K11 is the successor to NBA 2K10. NBA 2K11 is widely considered one of the best sports video games of all time and the best basketball simulation of the seventh generation of video game consoles.
see all / fold
| AGM score | 88% |
| --- | --- |
| IGN | 9.5 |
| GameSpot | 8 |
expand / fold
About NBA 2K11
NBA 2K11 is released by 2K Sports in 5 Oct 2010. The game is designed by Visual Concepts. NBA 2K11 is a typical representative of the Sport genre. Playing NBA 2K11 is a pleasure. It does not matter whether it is the first or a millionth hour in Sport, there will always be room for something new and interesting. Thrilling levels and gameplay NBA 2K11 will not leave anyone indifferent. The complexity of gameplay increases with each new level and does not let any player get bored.
In addition to it in 5 Oct 2010 released games such as:
In addition to NBA 2K11, the representatives of Sport games also belong:
A complete list of games like NBA 2K11 can be found at AllGame here.
NBA 2K11 is versatile and does not stand still, but it is never too late to start playing. The game, like many Sport games has a full immersion in gaming. AllGame staff continues to play it.
NBA 2K11 is perfect for playing alone or with friends.
At AllGame you can find reviews on NBA 2K11, gameplay videos, screenshots of the game and other Sport representatives.
NBA 2K11 in the test - 2K outclasses Electronic Arts
Author: Michael Orth
Date: 2010-10-18 13:10:00
With this year's NBA 2K, 2K Sports impressively demonstrates how you can turn a very good one into an outstanding sports game.
NBA 2K11 . The eleventh 2K basketball in its twelfth year. That is a proud quota. And harbors the danger of the update trap, which is painfully known by some EA Sports series: Every year something super and groundbreaking is promised, and then the sauce that is 95 percent the same as the predecessor comes out.
Fortunately, we can give the all-clear here. Well, the PC version of the sports game series only goes into the third round, the wear effect is still limited. But what 2K Sports has incorporated in terms of improvements, expansions and fresh ideas would have been enough elsewhere for the next three years. The developers even dare to take over large parts of the scaffolding from the predecessor. The graphics engine is just as familiar to connoisseurs of NBA 2K10 as the basics of controls and game mechanics. At any time, however, there can be no question of a loveless infusion.

NBA 2K11 also tries repeatedly to break typical game conventions. From the first second: So you should definitely suppress the reflex, pushing away the first, rather boring Michael Jordan still images in anticipation of the main menu. Because you are right in the middle of the action and can contest the first NBA final of the basketball genius (1991 against the other legend »Magic« Johnson). This is how 2K Sports gives the term »playable intro« a new dimension.
The latest squad thanks to the Internet
If you don't feel like it, you won't end up in the main menu, but can choose to play quickly between any two teams. In addition, 2K11 offers the daily updates of the real NBA, which it constantly compares with an existing Internet connection.
The entire 2K11 functionality only opens up after pressing the Escape key. In general, unlike many other sports games, the developers limit the boring menu clicks to a pleasant minimum. This is also a good thing in that the menus are not always logically structured. The "Exit" button is once at the top, and immediately at the bottom in the next window.

Instead, NBA 2K11 wants to give the player the illusion of being an active part of a mixture of CBS television broadcasting and an interactive NBA universe. And it does so with great success.
Every beginning is more than difficult
If you motivate your first game to the tips of your hair, you will quickly land back on the hard floor of reality. Because NBA 2K11 is a simulation in the best sense. And since basketball is a very tactical and in-depth, under the gaudy action surface, all in all not easy to digest, getting started is a real challenge. If you expect a brisk back and forth commemoration, you'd better flee to console competitor NBA Jam (Electronic Arts) in a flash.
Everyone else can expect a basketball experience that sets new standards in playability, realism and creating an authentic NBA atmosphere. From the (mostly) smooth animations to the brilliantly staged 3D audience to the incessant (English) chatter of the reporter duo, everything was hit perfectly.

If you only know EA-NBAs so far, you will quickly get used to the basic features of the controller. In terms of basic functions, this corresponds to high sports game standards, offers almost inexhaustible possibilities for professionals and therefore sometimes seems a bit overloaded. Only in defense are the actions that can be carried out at the push of a button somewhat limited and also not very efficient. Regardless of whether you want to land a steal, block an opponent's jump throw or simply want to stand around in the way: Without talent and / or hours of training, no country is in sight in defense.
Pass game for advanced skiers
It gets really violent even for ambitious NBA people when manually fitting. Not only that the AI, which is greatly improved compared to 2K10, has (sometimes supernatural-looking) strengths in intercepting passes. Even without their intervention, very often landings at the opponent. On the one hand, the timing is extremely important, on the other hand, the NBA 2K11 tends to interpret even the smallest analog stick errors at the moment the ball is given, quite arbitrarily and willingly. Here the well-known »symbol pass« with R1 provides a remedy. The ball will almost certainly land on the desired player. You can already see from our control information: A gamepad is required for efficient gaming.
Apart from the hairy passes, there is almost nothing to complain about. Dribbling is demanding, but satisfying, the stars' special tricks are combined with a lot of standard moves. There is also a tactics and team management part that leaves nothing to be desired. Depending on the game mode, you can deal with the junior league and the smallest details in the draft. To uninitiated Europeans, what happens between games and seasons in terms of transfers, deals and contractual arrangements may seem more alien than Chinese characters.
Players, coaches and managers in one
If you like it hyper-complex, choose the "Associate" mode. Here, as a trainer and manager, you can (and sometimes must) take care of almost every aspect of the team. This goes all the way to drawing up daily training plans and hiring staff such as team scouts. If it should be less freaky, the normal season mode and all sorts of other game types are on the program. Nice: NBA 2k11 has clearly increased in cross-season intelligence. Even after several seasons, the computer cadres still seem logical - in 2K10 there were sometimes four or five point guards on the pitch.
The "My Player" part was added last year. It is one of the central components of NBA 2K11, especially if you are looking for a change from the regular NBA routine. As a hopeful youngster you try to work your way up to the top league, which is associated with a lot of blood, sweat and tears. And lots and lots of patience. Because the way can be really long and rocky - years of maloche in empty provincial halls and umpteen camps are not uncommon. Only with sufficient training and the associated skills can a real professional contract be won.

A similar mode has been known for years from various EA sports games. But Take 2 takes the whole thing to the extreme: As a true career simulation, the "My Player" mode has more of an RPG than much that calls itself an RPG. At the same time, he is largely responsible for the NBA 2K11 pushing into the fan-hardcore corner: Years of scrubbing in training halls, depressing games in front of half-empty ranks and agonizing press questions about the (non-existent) progress of the career only keep real basketball freaks longer than a few hours.
Career assistant for Michael Jordan
Briefly back to Michael Jordan: The game mentioned at the beginning is part of a ten-task challenge with the most important games of number 23. Those who have successfully mastered all can then introduce young Michael to the NBA by hand in "My Player" mode. A dream come true for all Jordan fans.
One of the areas where little has actually happened is online mode. To the dismay of many fans, 2K Sports had simply left it out in the debut year of 2008 and only installed it with the previous year 2K10. As usual, there are all sorts of online leagues, normal "1 against 1" games and the formation of "crews" to choose from. In the latter, you can create a new team and fill it up with only human players.

And last but not least, you don't have to be an NBA millionaire to afford the game. 2K Sports continues to charge just under 30 euros as usual - an update price for a bang that is anything but a boring update.
Screenshots
Screenshots will help you evaluate the graphics and gameplay of NBA 2K11.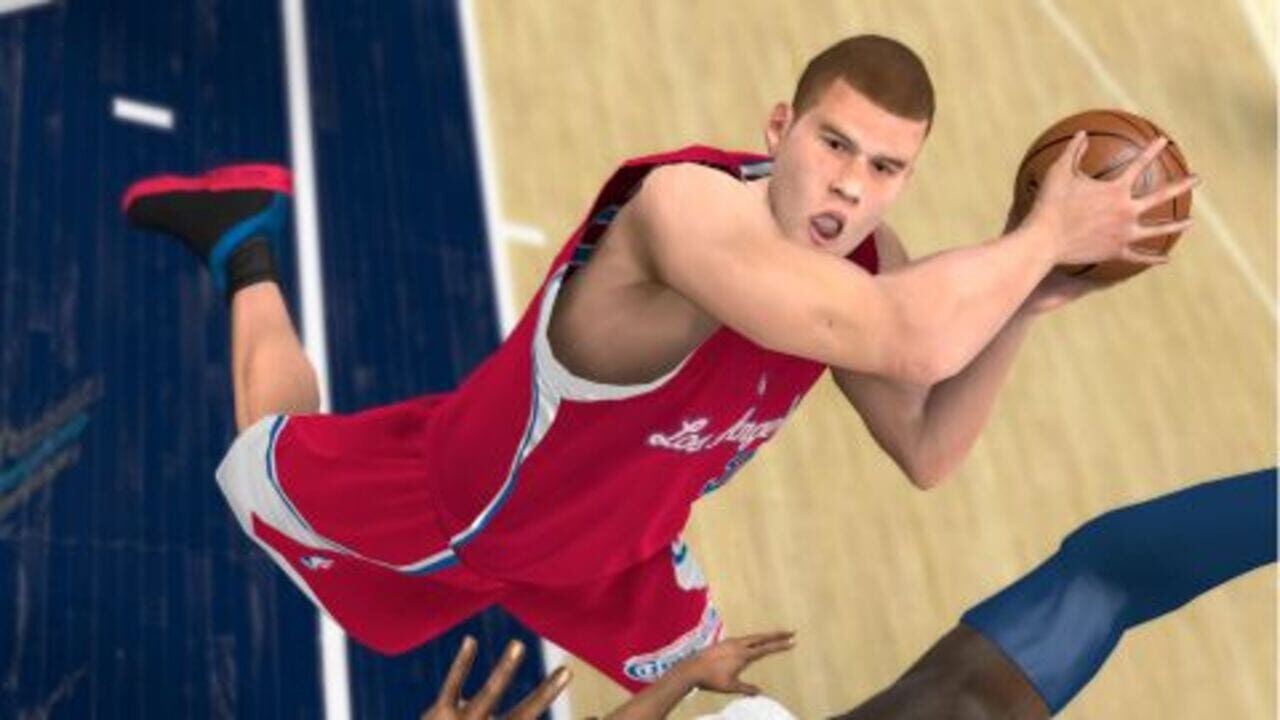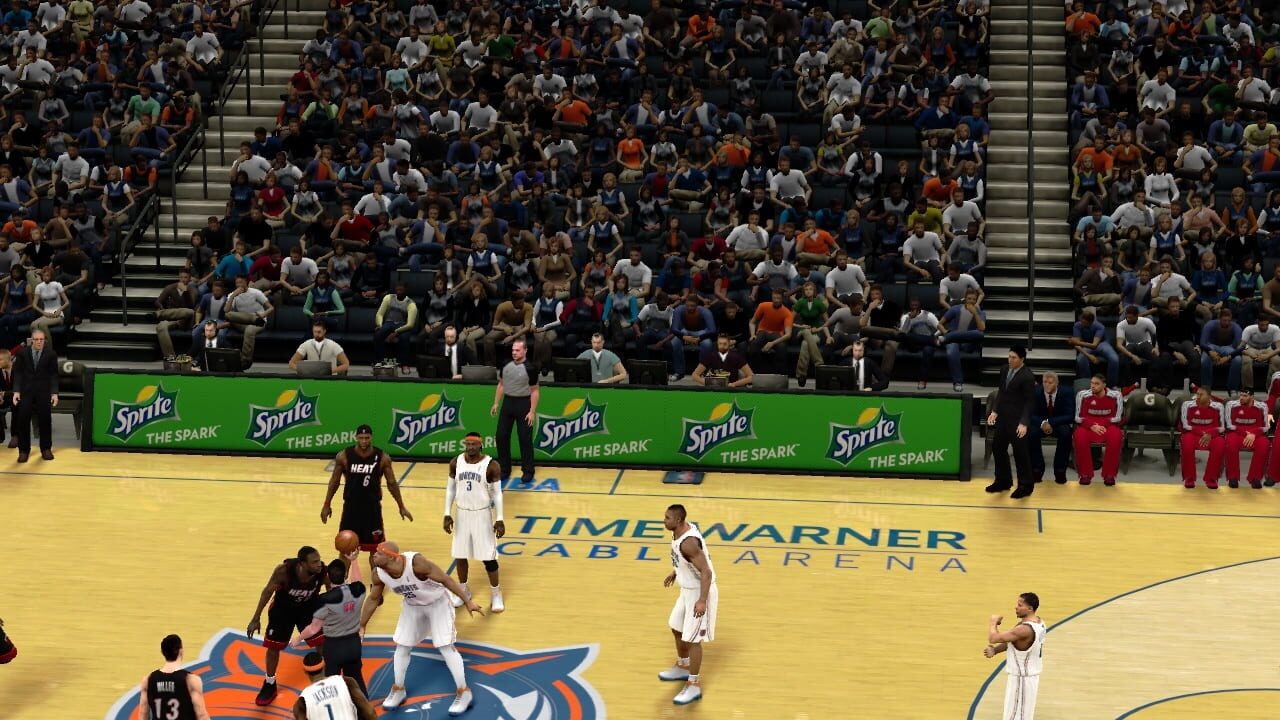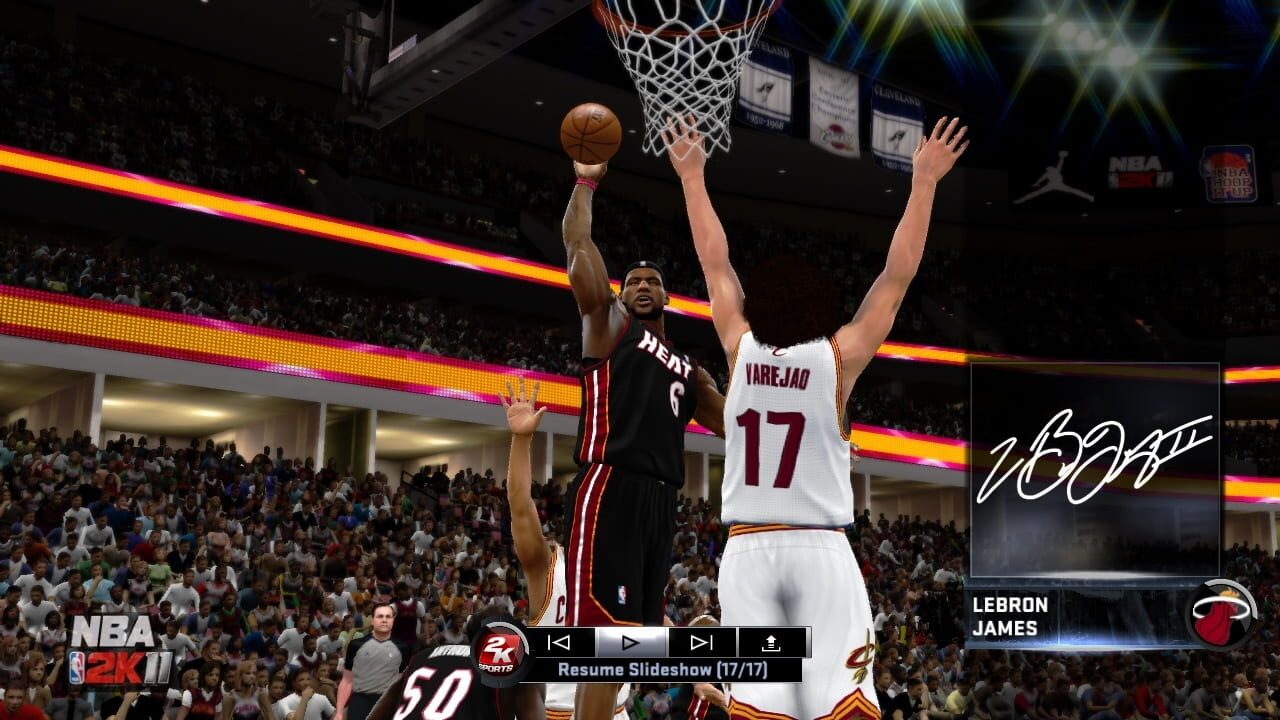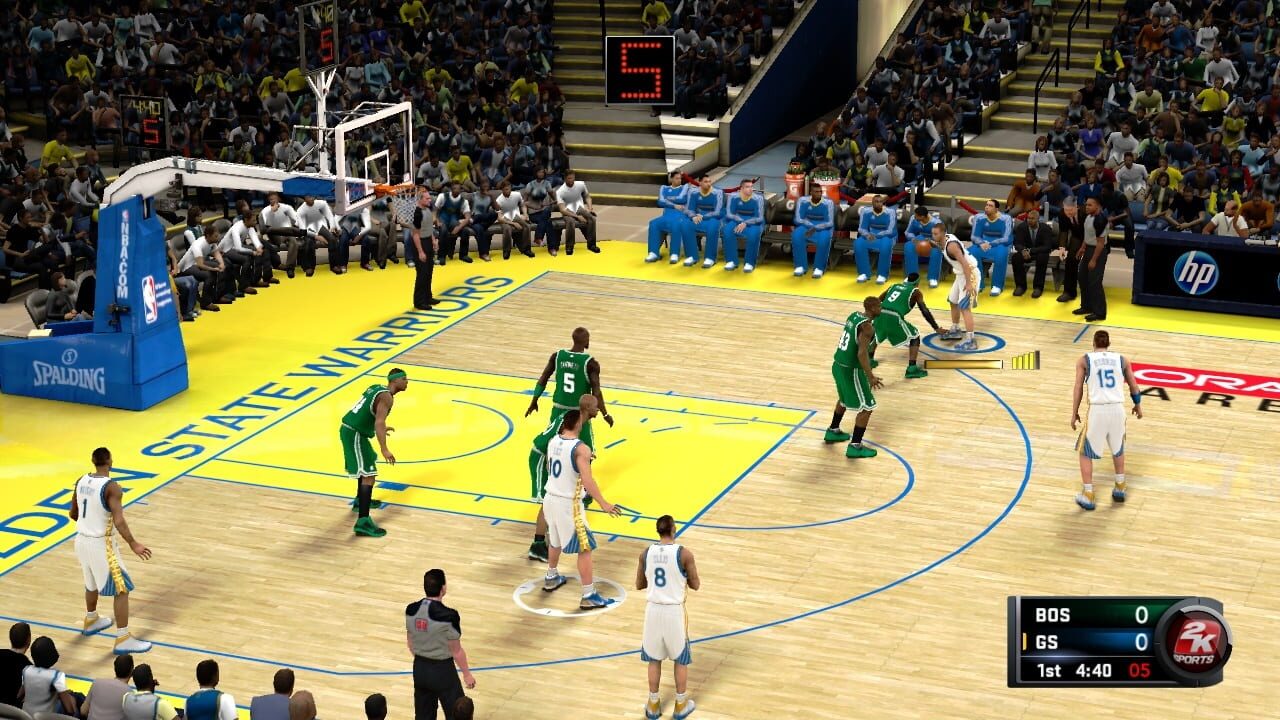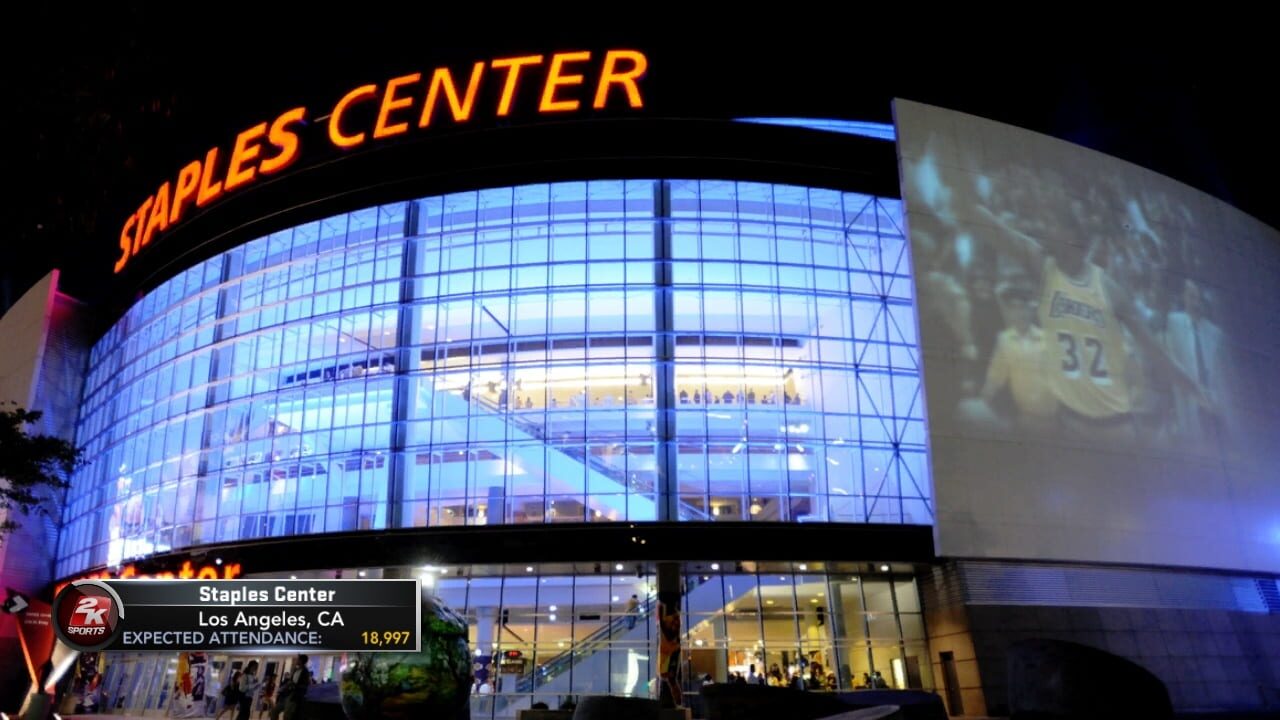 Videos
If screenshots are not enough, you can enjoy creative videos from 2K Sports
No videos
You may also like
If you like NBA 2K11, but you're tired of it and want something new, you can try other games.