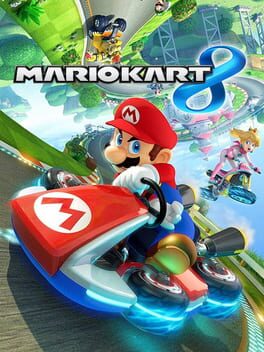 Mario Kart 8
Publisher

Nintendo

Developer

Nintendo EAD Group No. 1

Release date

29 May 2014
Turn your racing experience upside down! Nintendo's Mario Kart franchise comes to the Wii U console in full HD, introducing new racing circuit designs and anti-gravity karts that will have players driving upside down. And for the first time, all of Bowser's seven Koopalings are playable characters-- get a taste of being bad on the race track by playing as Iggy, Larry, Lemmy, Ludwig, Morton, Roy and Wendy. Players will also enjoy a variety of series-favorite features, including the return of 12-player online competitive play, hang-gliders, underwater racing and motorbikes.
see all / fold
| AGM score | 89% |
| --- | --- |
| IGN | 9 |
| GameSpot | 9 |
| Metacritic | 88 |
expand / fold
About Mario Kart 8
Mario Kart 8 is released by Nintendo in 29 May 2014. The game is designed by Nintendo EAD Group No. 1. Mario Kart 8 is a typical representative of the Racing genre. Playing Mario Kart 8 is a pleasure. It does not matter whether it is the first or a millionth hour in Racing, there will always be room for something new and interesting. Thrilling levels and gameplay Mario Kart 8 will not leave anyone indifferent. The complexity of gameplay increases with each new level and does not let any player get bored.
In addition to it in 29 May 2014 released games such as:
In addition to Mario Kart 8, the representatives of Racing games also belong:
A complete list of games like Mario Kart 8 can be found at AllGame here.
Mario Kart 8 is versatile and does not stand still, but it is never too late to start playing. The game, like many Racing games has a full immersion in gaming. AllGame staff continues to play it.
Mario Kart 8 is perfect for playing alone or with friends.
At AllGame you can find reviews on Mario Kart 8, gameplay videos, screenshots of the game and other Racing representatives.
Mario Kart 8: Deluxe Edition - Analysis
Author: Juan García
Date: 2020-03-02 20:49:40
Mario Kart 8 Deluxe is about to reach Nintendo Switch, and we have been able to play it thoroughly. It is a port of this same Wii U title, but now including its two downloadable content, in addition to a handful of improvements to make the final result so good, or more than three years ago. That is, we are still facing one of the best arcade driving games of all time ... But does it include enough improvements to justify a new purchase?
If you missed its original release, we invite you to review what we found in May 2014, in its respective original analysis. All the virtues and successes of that game are maintained this time, but in addition contents are expanded with the two downloadable contents that were released from the game, the one centered on Zelda, and the one centered on Animal Crossing. In total, the 37 existing characters and the 48 different career paths are maintained. The same tournament pattern also remains with the 12 different cups with four tournaments, the 50cc, 100cc, 150cc, mirror and 200cc categories, in addition to the general game modes, Grand Prix, Time Trial, Race Vs. and Battle. Also remaining are all the original game unlocks (including up to the Mercedes Benz that arrived as DLC) and all the options present in the original game. That is, it is a great game like the cup of a pine tree once again. Of course, we need news to take to our mouths
These have arrived in the form of new runners, the change of battle mode (which has finally become what it should have been originally), the retouching of the gameplay with new layers of sophistication (the third turbo or the possibility of carrying two objects at the same time ...). You can see all the news and changes in our advance of Mario Kart 8 Deluxe. It's enough? Let's be honest, if you've squeezed the original game in its Wii U format, it's a shame that no new circuits or profound changes have been included in the game system. With this version of the game you will feel that you are facing the same animal, almost with the same skin.
However, if you have not tried the game on the previous Nintendo console, you are facing one of the best exponents of its genre, and a game so complete and fun that it will have you hooked for hours and hours . Mario Kart 8 Deluxe is an easy game to control but difficult to master completely, since the subtleties of its game and control system are almost endless. The learning curve is the softest, and soon you will begin to control the skidding, the objects (be careful, there are two new objects), the details that differentiate each of the circuits ... And that will only be the beginning , since even if you have played hours for the solo title, the real 'party' begins with its multiplayer section (because in truth, the difficulty of the solo game is rather scarce, except in the 200 cc category). And if you still need help, there are two assists that can be activated, for curves and to accelerate only the game. It is even possible to choose if we want to control Mario Kart 8 Deluxe using the gyroscope, or in a traditional way (and it is even possible to play using only one of the two parts of the Joy-Con, although it is somewhat uncomfortable).
The social options are not especially new in terms of configuration, with online, local and wireless races, being possible that for each console (and game) two users participate in split screen. The only notable change is related to the battle mode, which has mutated into what should always have been. That is to say, that it has stopped using the circuits of the main game, to use 8 open arenas, much more of the style than this mode had always demanded, and that it returns to this mode in relevance. It is the most notable change of this title in the playable, since the rest of the novelties are more circumstantial and with a relatively minor weight.
Nor is anything modified in the graphic aspect, in the presentation or in the artistic or sound aspect. Neither does he need it, since Mario Kart 8 moved in luxury and is now even better, thanks to the always constant 60 fps and 1080p resolution that it shows in any of the modes that Nintendo Switch allows. It is amazing, of course, the ease and colors it shows when we play on the tablet, which makes the console's excellent work pale when it is shown on the big screen (which is still noticeably more fluid than in the original version). A pity that it has remained in a simple touch-up, since the Nintendo Switch hardware, at least in principle, would be able to offer us richer and more detailed environments if possible.
Screenshots
Screenshots will help you evaluate the graphics and gameplay of Mario Kart 8.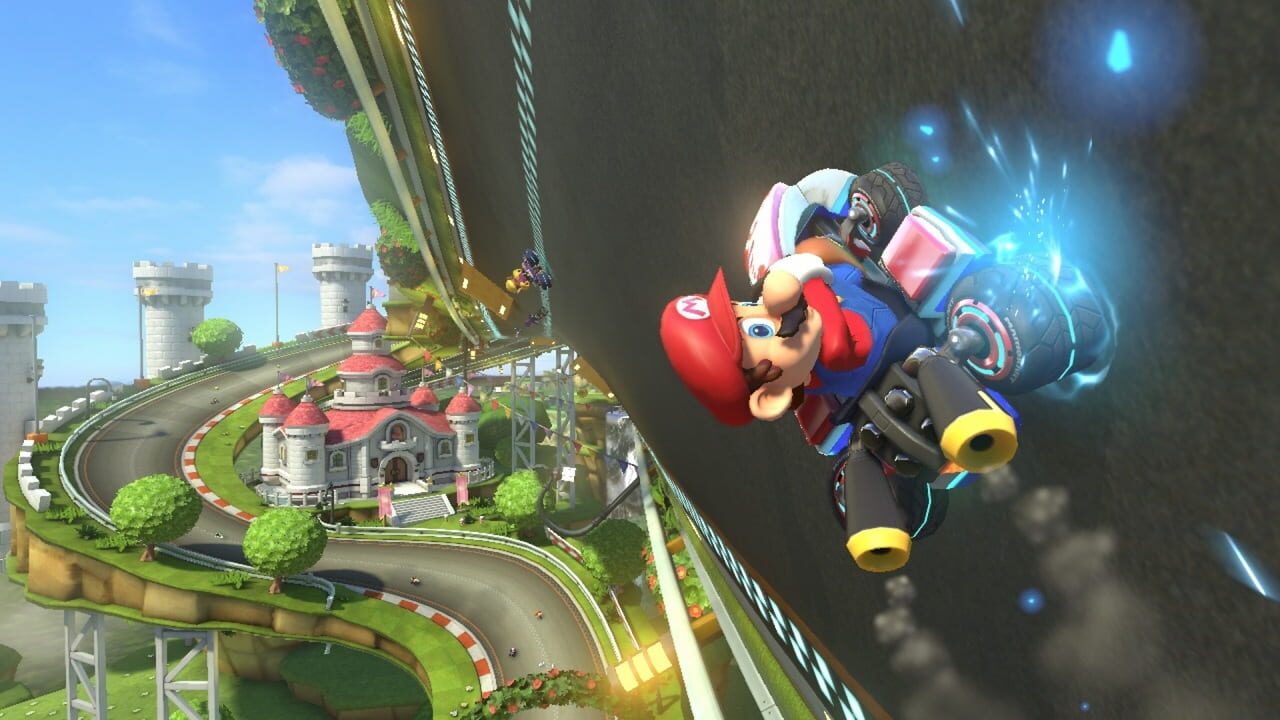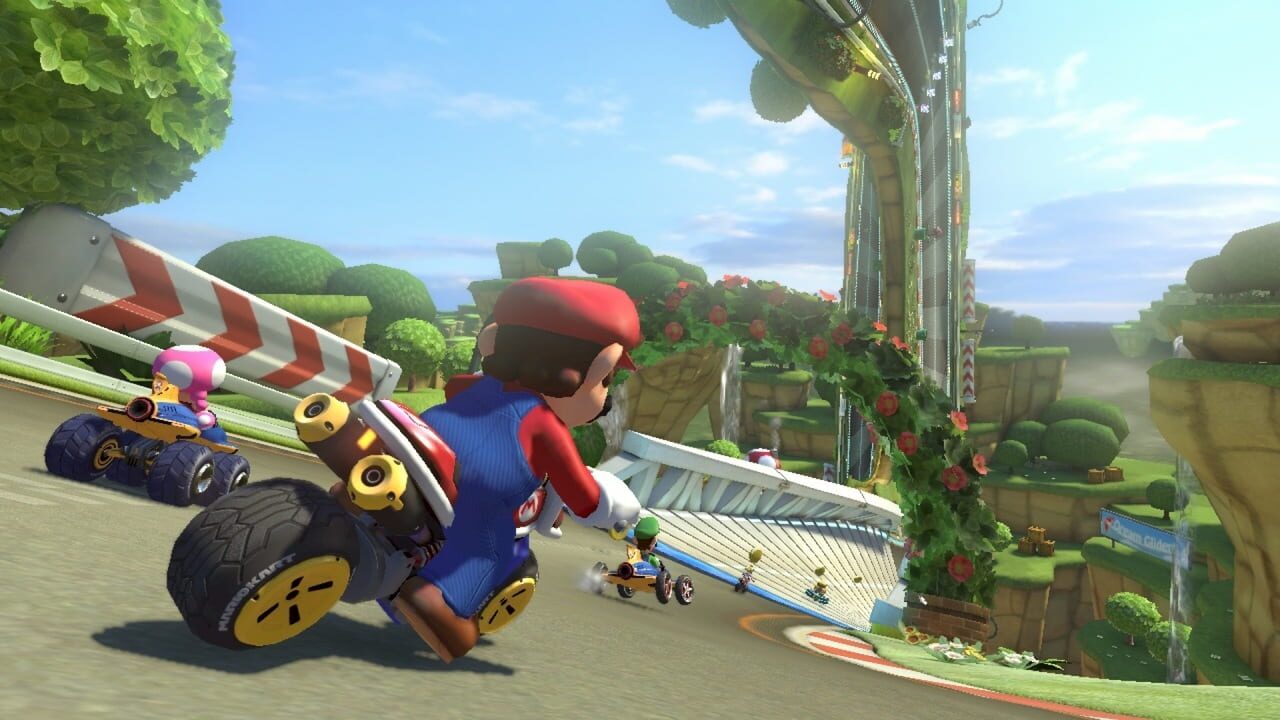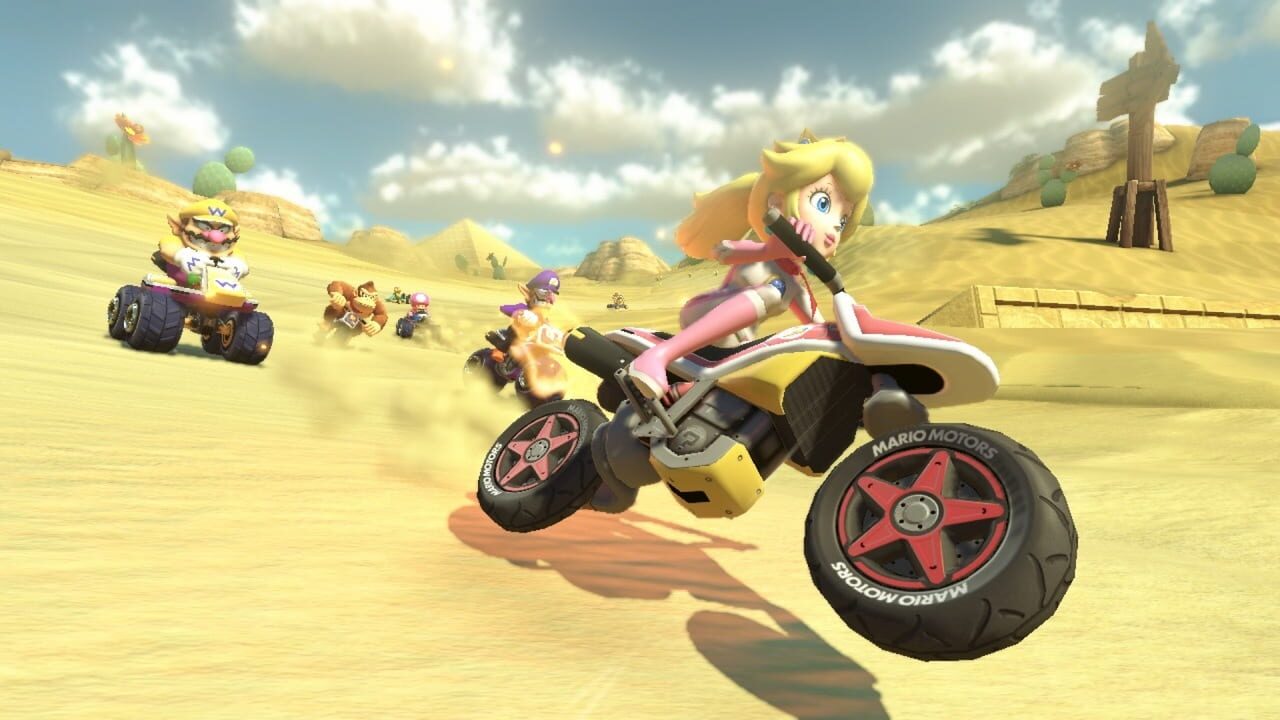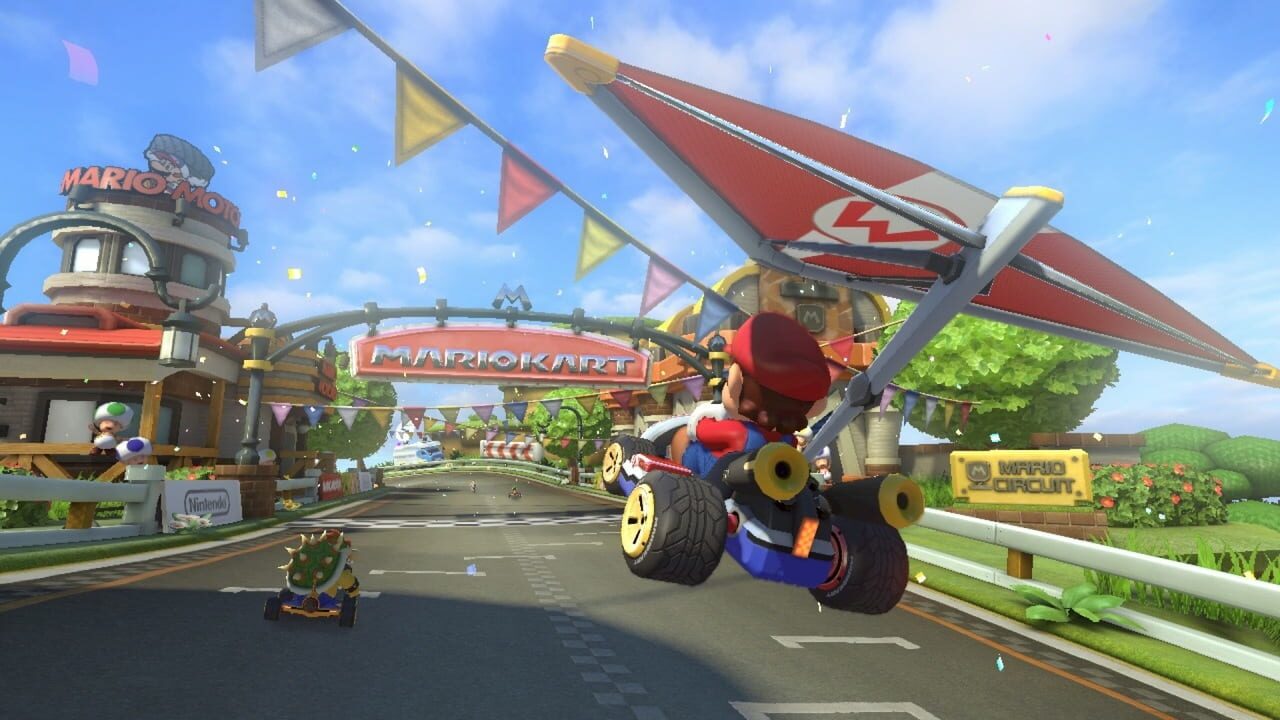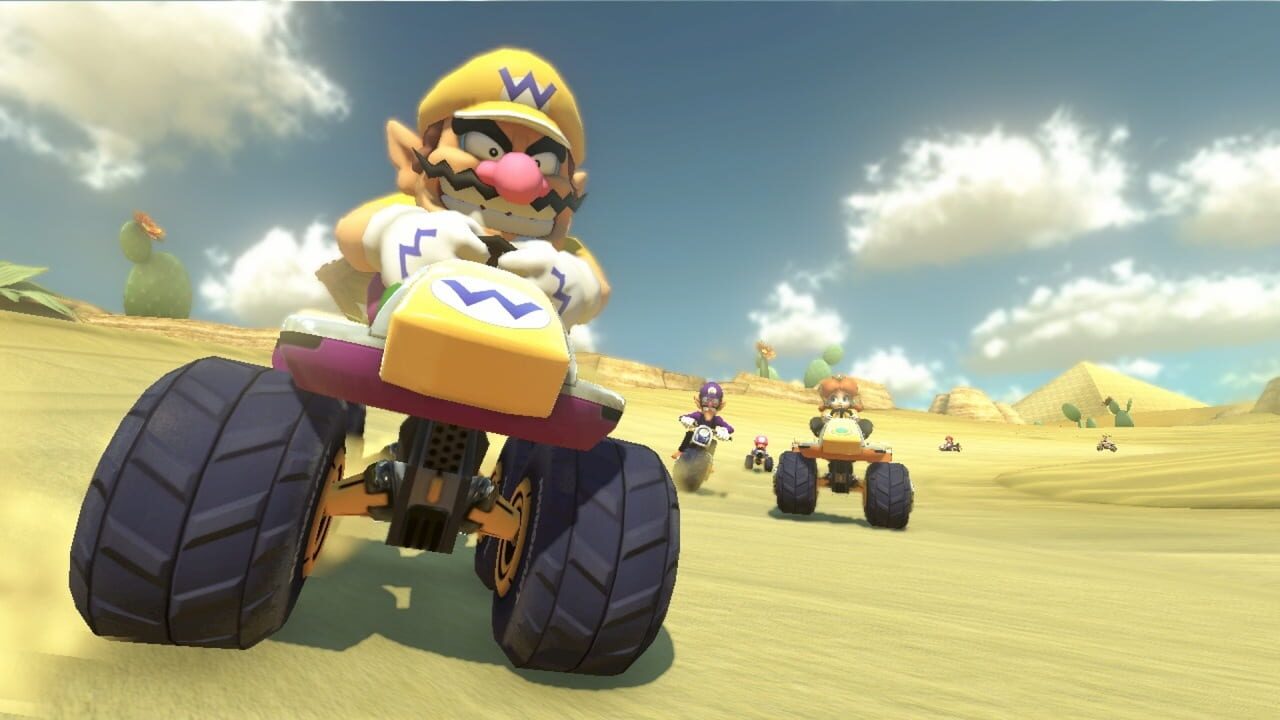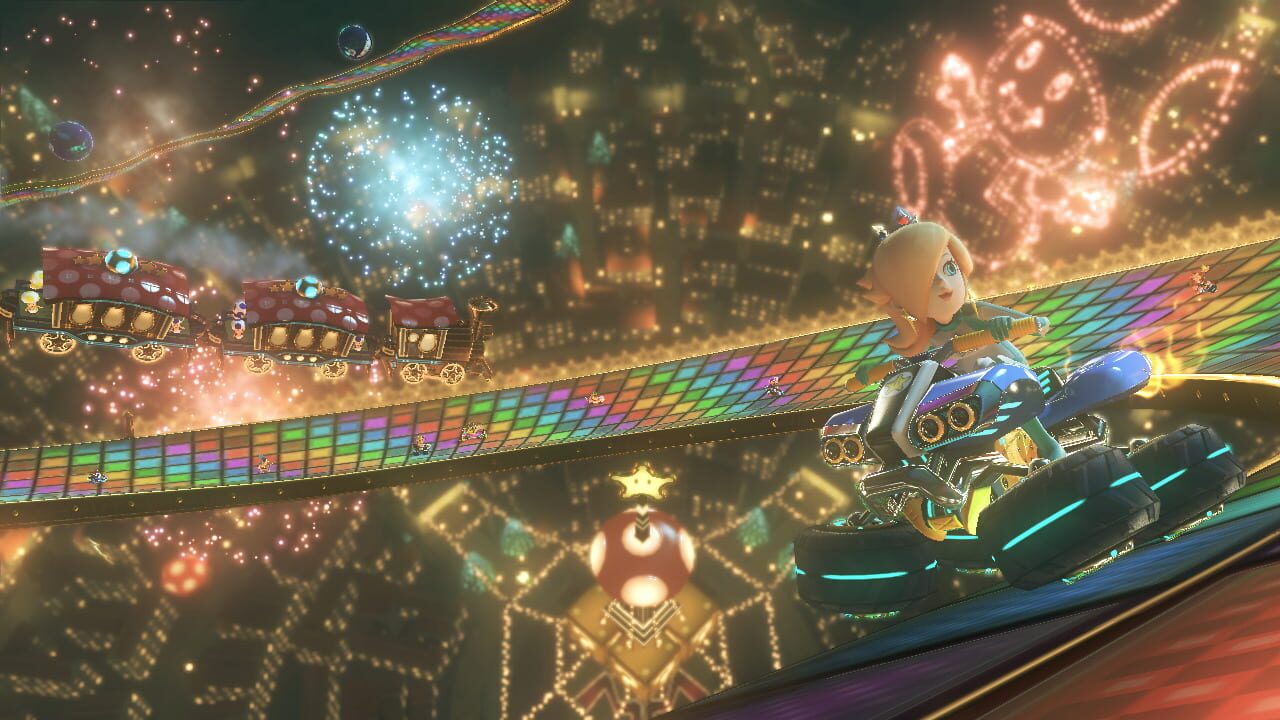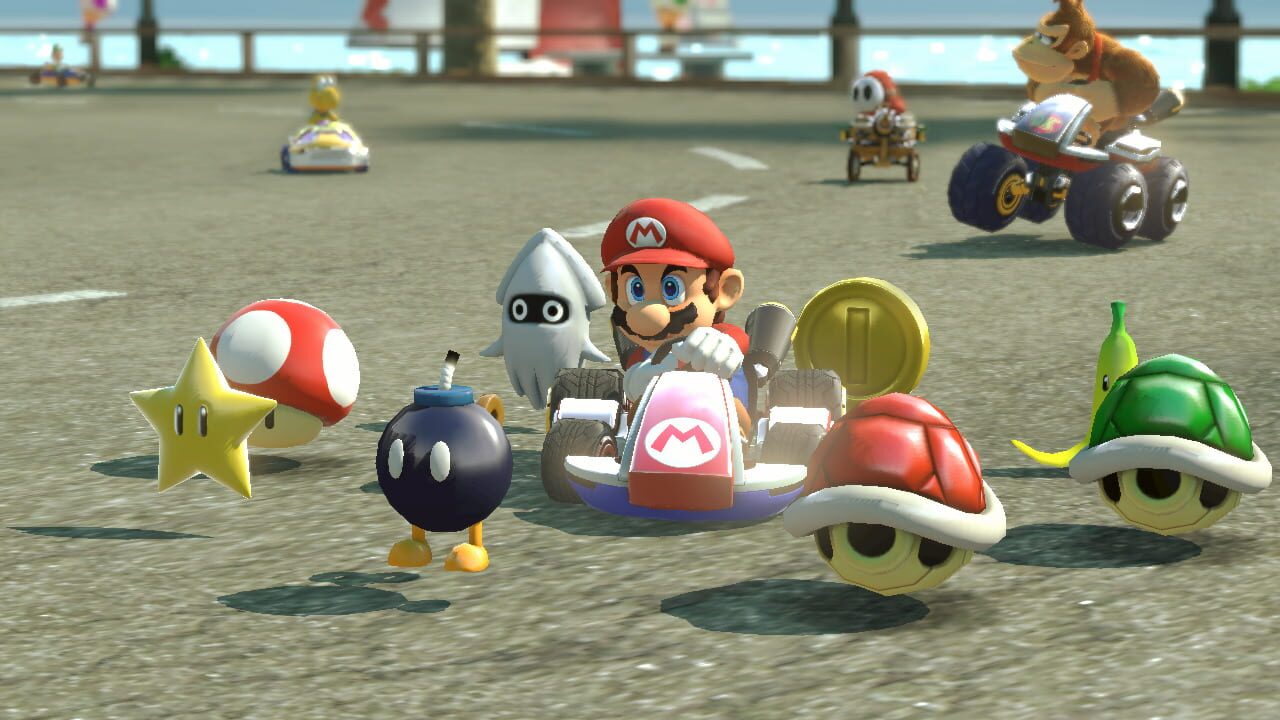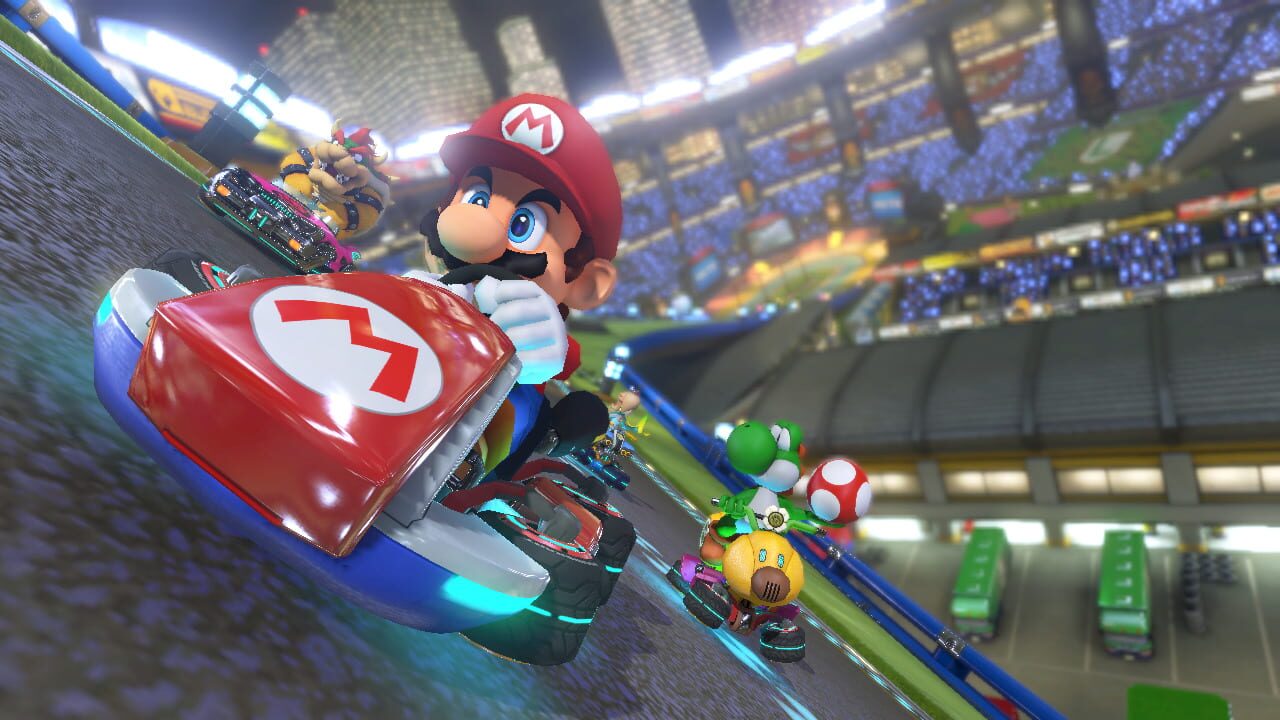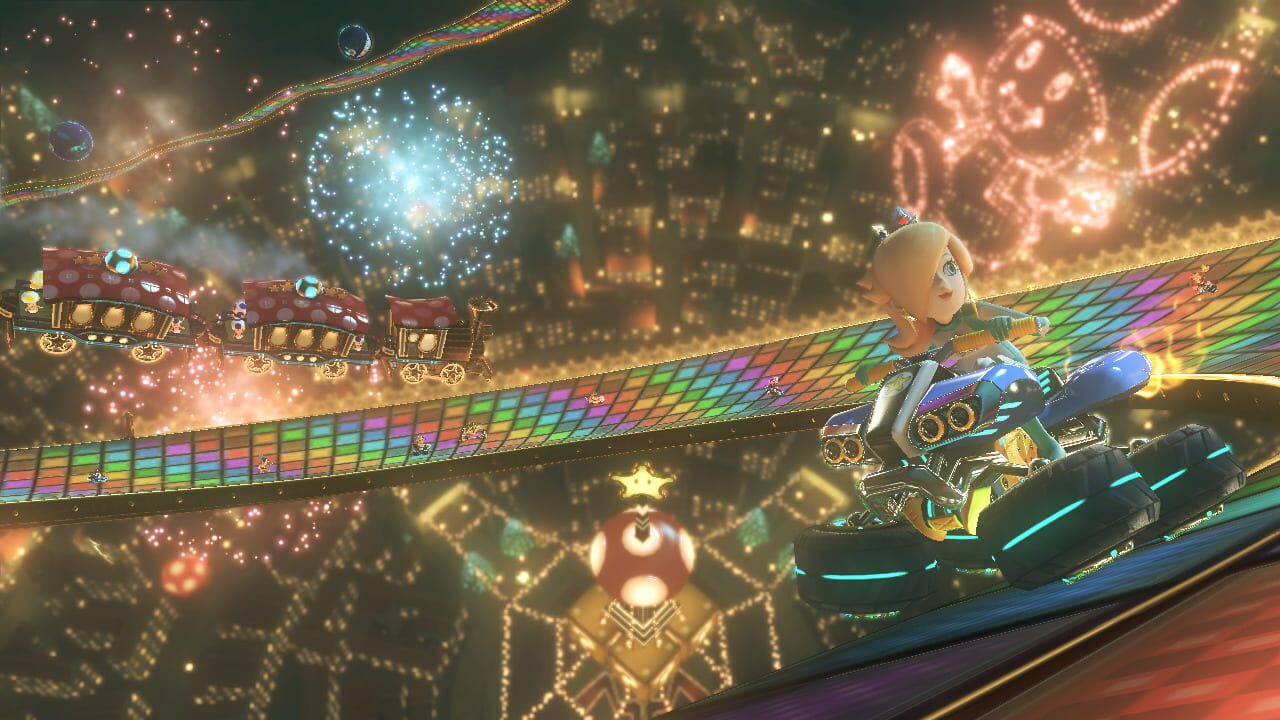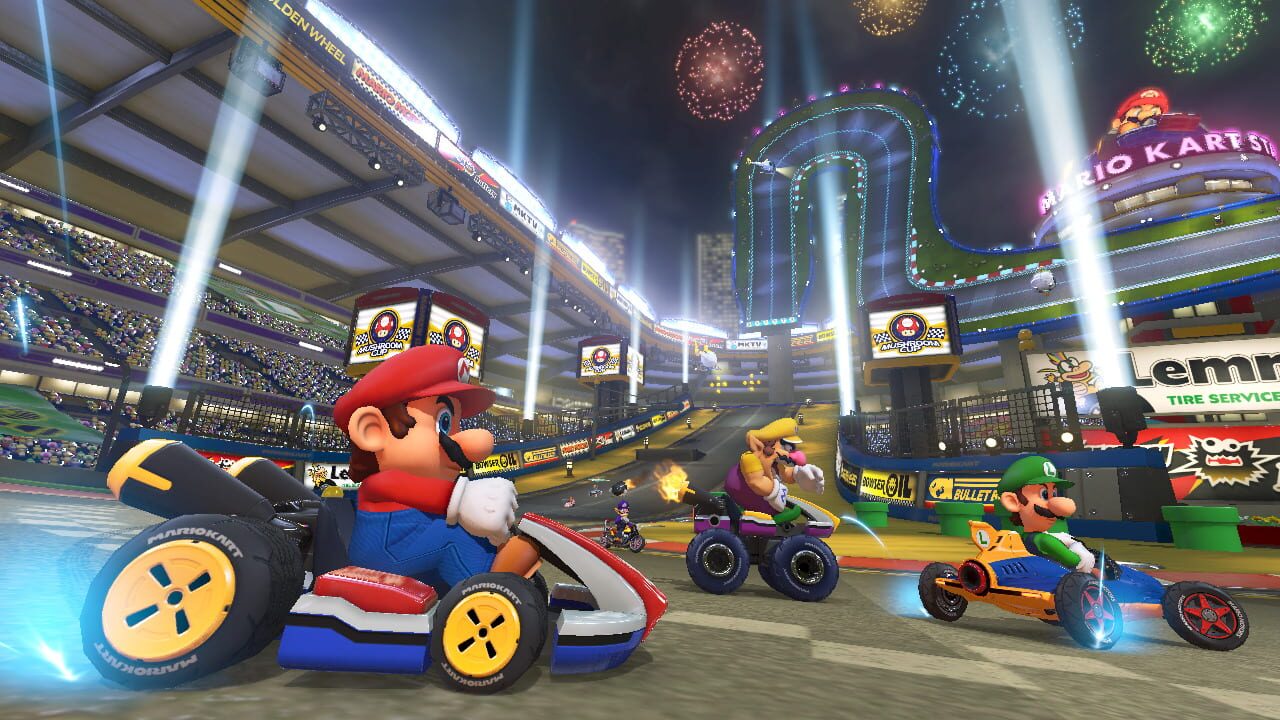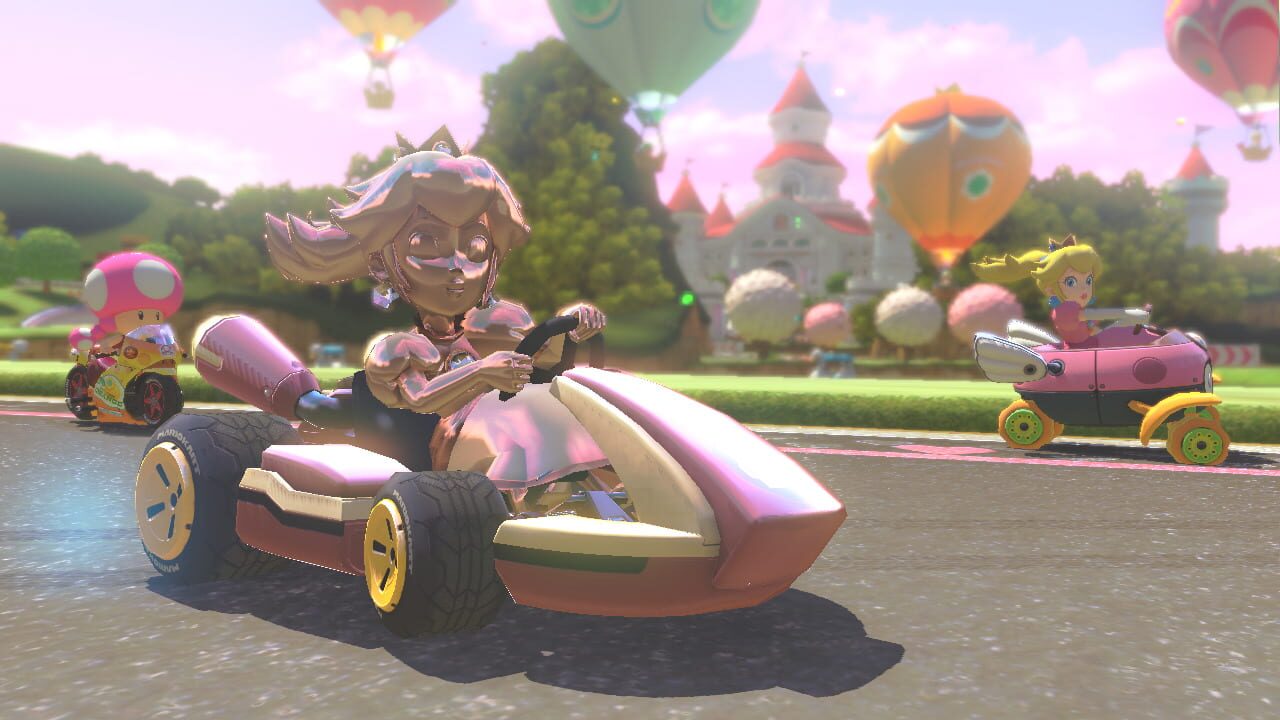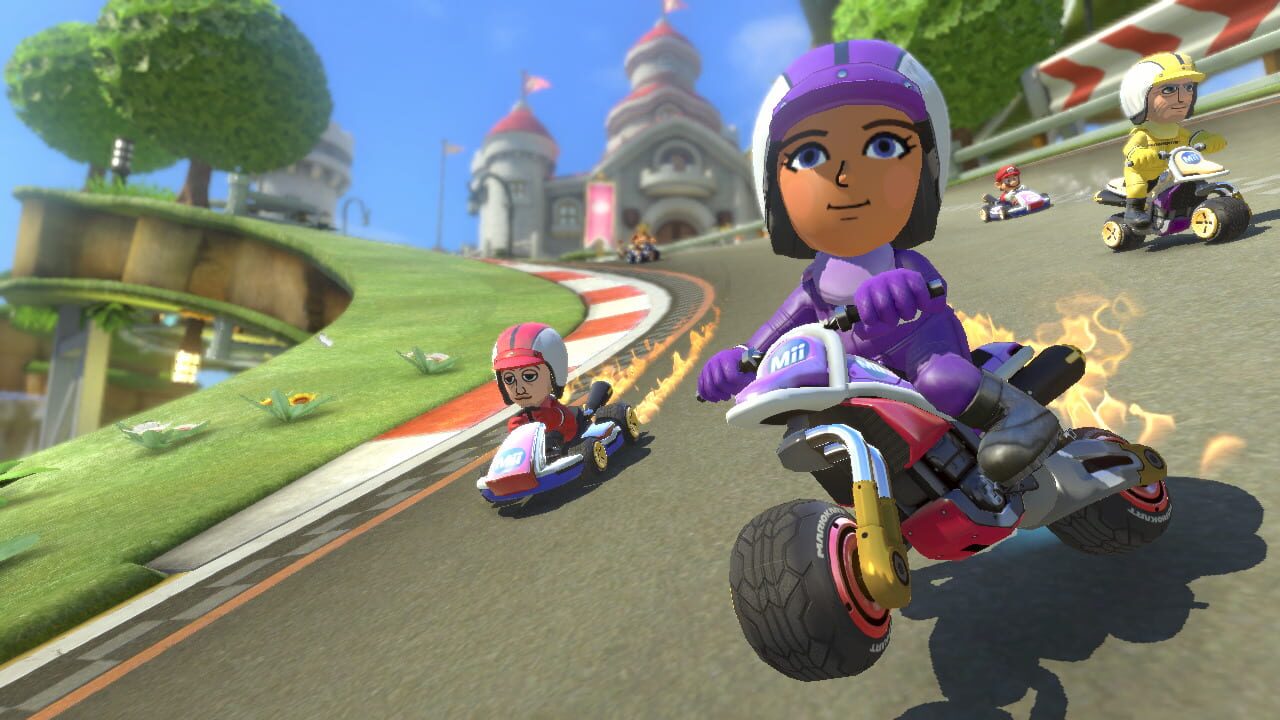 Videos
If screenshots are not enough, you can enjoy creative videos from Nintendo
You may also like
If you like Mario Kart 8, but you're tired of it and want something new, you can try other games.