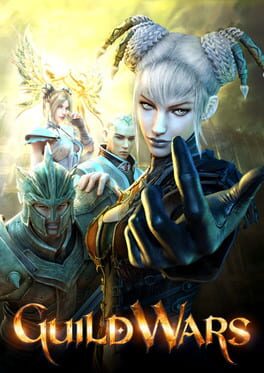 Guild Wars
Publisher

NCsoft

Developer

ArenaNet

Release date

26 May 2005
see all / fold
| AGM score | 90% |
| --- | --- |
| IGN | 9 |
| GameSpot | 9.2 |
| Metacritic | 89 |
expand / fold
About Guild Wars
Guild Wars is released by NCsoft in 26 May 2005. The game is designed by ArenaNet. Guild Wars is a typical representative of the Role-playing (RPG) genre. Playing Guild Wars is a pleasure. It does not matter whether it is the first or a millionth hour in Role-playing (RPG), there will always be room for something new and interesting. Thrilling levels and gameplay Guild Wars will not leave anyone indifferent. The complexity of gameplay increases with each new level and does not let any player get bored.
In addition to it in 26 May 2005 released games such as:
In addition to Guild Wars, the representatives of Role-playing (RPG) games also belong:
A complete list of games like Guild Wars can be found at AllGame here.
Guild Wars is versatile and does not stand still, but it is never too late to start playing. The game, like many Role-playing (RPG) games has a full immersion in gaming. AllGame staff continues to play it.
Guild Wars is perfect for playing alone or with friends.
At AllGame you can find reviews on Guild Wars, gameplay videos, screenshots of the game and other Role-playing (RPG) representatives.
The story
This section tells the history of the world of Guild Wars
Across Tyria, the human kingdoms are under attack by the vicious Charr. As a young hero caught between the powerful will of King Adelbern and the rebellious Prince Rurik, you are called upon to defend humanity. Will you become an instrument of the ancient prophecy or be crushed beneath it? Rally your strength and the power of your guild to establish your legend.
Guild Wars in the test - great online role-playing game with no basic fee
Author: Petra Schmitz
Date: 2005-06-12 15:38:00
Do you feel the urge to compete with other players from all over the world? You have nothing against breathtaking graphics? Did you like monster thrashing in Diablo 2? Then you should read our Guild Wars review.
Update: With the inspection visit from January 2006 we upgrade the game, you can read more about this from the chapter inspection visit in this text. Also note the changes to the rating box.

Protection spells fly through the air, for almost a minute excited chattering fills the team chat with the optimal tactics. Then the huge stone portal opens - time is running out. At the end of the ten minutes, the altar stone in the middle of the map must belong to us. The opposing team: four warriors, two magicians, two healers. A good lineup, but to crack. The healers are the first targets. Only when the boys are busy saving their own lives instead of those of their comrades can our team eliminate the other enemies. Fireballs roar through the air, blades whir, the first adversaries lie on the ground. But then one of the monks falls, our life points drop rapidly. Kyra Eisenklinge, swordswoman and substitute doctor, sneaks off through canyons, reaches the dead healer and brings him back to life. Together they chase to the altar. While Kyra covers the monk's back, he picks up the comrades again. At the last second they conquer the altar. Victory!

The scenario is similar to the multiplayer variant "Team King of the Hill" known from shooters? That is exactly what it is. The difference is that this was a player-versus-player (PvP) fight in Guild Wars, an online role-playing game that is actually none. Not just because, unlike World of War, it doesn't cost monthly fees.
Diablo 2 in 3D
Guild Wars uses numerous mechanisms (character creation, level advancement, PvP, party formation) of the online role-playing genre. But behind it hides a graphically updated 3D version of Diablo 2, as it is played in Battlenet - without being a plagiarism.
For a better understanding: In World of WarCraft you will find a coherent world in which you will meet other players with whom you can spontaneously gather to parties. In Guild Wars, however, every snippet area, every adventure consists of a so-called instance. Only you, your party and otherwise only monsters or peaceful NPCs are in it. You will only find human colleagues in the sometimes larger, sometimes smaller settlements that are comparable to the Battlenet lobby of Diablo 2. Small difference: In the Guild Wars settlements, you can not only put together groups, but also trade goods and equipment and accept quests. If you don't feel like team play, you can hire followers for free. These are game-controlled comrades-in-arms who follow you wordlessly and do their job quite well. If you bite the grass, the healer follower Alesia will definitely bring you back to life. At higher levels, however, even the smartest NPCs fail.
Click Travel
Guild Wars distinguishes between two types of quest: primary and secondary. You do not have to accept the former, but simply start in the settlements - by clicking on a button. You can get the latter from NPCs in the settlements or the instances.
During your travels you not only explore new, graphically complex breathtaking landscapes, but also always find new cities and smaller settlements, which are then listed on the large world map. As soon as a new location appears, one click is enough and your character will be teleported there. However, the sober teleportation process always disturbs the harmony of the atmospheric world. Despite the instances, the world of Guild Wars runs on a vast, interconnected server network. If there are suddenly too many players in a settlement, another is created in parallel, a so-called district. There are sometimes up to 30 identical versions of large locations - only with other players in them. If you have made an appointment with friends, you have to go to the same district as your comrades via the menu to get there.
Character-juggling
Guild Wars gives you two options to create a hero: First, you can create a level 20 character with a few clicks, but you can only use it in the PvP areas.
Second, you can create an RPG character that takes you to level 20 through adventure. First, choose from six classes: Ranger, Warrior, Monk, Mesmer (Illusionist), Elementalist or Necromancer. But soon NPCs will make you aware that it's time for a secondary class. For example, you can combine warriors with monks or elementalists with necromancers. Each class has its own skills that you learn in quests or buy from trainers. Your arts also depend on attributes. As a warrior you will learn ax, hammer and sword attacks. If you want to be a blade hero, increase the value for "Sword". Great: Then find a strong hammer, simply lower the "sword points" and increase your hammering skills.
You do not have access to all skills at all times. Before entering an instance or PvP battle, you must choose eight out of a maximum of 150 skills. Brooding is necessary: »We have a monk on the team. So I could do without healing spells and take more blade arts with me instead? "That brings tactics into the fighting.

You can read the complete test for the sales version of Guild Wars in GameStar issue 07/2005 or online in the issue archive as a pdf.
inspection visit
An already very good game has gotten even better thanks to permanent (free) work by the developers: more balance, more comfort, more motivation. We will reward you as a reward!


A number: 35. Since the start of Guild Wars on April 28, 2004, developer ArenaNet has pushed a whopping 35 updates for the online game. Some were simple patches to fix crashes or other problems, while others improved game balance by adjusting skills and related energy costs. And then there were the small and larger extensions: new reward system, new areas, new opponents, new items.

Guild Wars is now, seven months after its release, not fundamentally different from the beginning, but has become an even rounder, even better program. We appreciate this not only with this article, which presents the biggest and best changes in more detail, but also with an upgrade.
Blast furnace of sadness
Just a few months ago, on September 7th, ArenaNet gave players two major new instances (the blast furnace and Grenth's footprints) with the free blast furnace addon. The high-level areas are both in the trembling peaks.
Anyone who goes there will find 17 quests, which also hide four fresh film sequences. As usual, your character as the leader of a hero party takes the lead in these scenes. Extremely strong specimens of the well-known stone summit dwarfs lurk in the two instances. The bosses of this tribe drop special (green marked) weapons that were previously not available in the game.

With the addon, ArenaNet not only delivered new opponents in the snow-covered trembling peaks, but also packed the reason for a new journey through the Guild Wars world for veterans with the five so-called titan quests (Start: Droknars Schmiede).
guild battles
But there is much more to the blast furnace than just an expansion of the site. The developers have come up with a few subtleties, especially for guilds. Teams can now invite guest players - ideal for testing a guild candidate. However, a test phase of eight hours costs the team 100 gold. Likewise, it now costs 100 gold to permanently recruit a new member. Wonderful in guild battles: Message windows inform the team when attackers have invaded their own base and are attacking the guild master. The main NPC on the battlefield is now much more resistant.
In the course of the Guild Wars World Championships, which started on October 1, ArenaNet changed the opponent search system, among other things. Previously, the goal was to send teams into a fight as quickly as possible, regardless of the position in the ladder the teams were in, now guilds of equal rank are found. Disadvantage: This can sometimes take a while. Advantage: The battles are fairer.
Balthazar faction
A great idea from the development team is the Balthasar rewards. In player-versus-player battles, players now earn Balthasar points when they win. With it (and with a little bit of gold) you buy upgrades for weapons, runes or skills. The improvements captured in this way can only be used for pure PvP characters. That sounds negative, but it is not. So you can now make real killers out of the rather weak ready-made heroes.
Also great: With the Balthasar points, you can acquire any skill. So if you spend a lot of time collecting the bonuses, you can end up creating almost perfect characters in classes that you never played in normal story mode. Your heroes bred at level 20 do not benefit from what you have bought with Balthasar points.
trading system
At the beginning of the game, only raw materials were traded in the public system: players sold iron and coal to the NPCs, who then sold the stuff to other players at a slightly overpriced rate.
In the meantime, runes have also entered the product cycle. These armor upgrades can now be purchased in larger settlements (such as Löwenstein). As with raw materials, demand and supply determined the price. If many players have brought similar runes to the retailers, they are automatically offered for sale cheaper. Particularly rare specimens such as the "warrior rune of superior absorption" still cost substantial sums of up to 100 platinum. It is advisable to watch the fairly confusing trade chat of the players in order to get the piece cheaper.
No monthly fees
ArenaNet has been constantly tinkering with the game over the past few months, continuously improving it and increasing motivation. Additional events such as PvP extreme weekends, Halloween specials or the current World Cup (with grand finale in Taipei) keep the players on the ball. The peculiarity of it is: Guild Wars remained free up to the initial purchase price. Our concerns that this would probably change have not been borne out. In spring 2006, the first purchase addon will appear, with new classes (including the Assasinen) and a new story.
Screenshots
Screenshots will help you evaluate the graphics and gameplay of Guild Wars.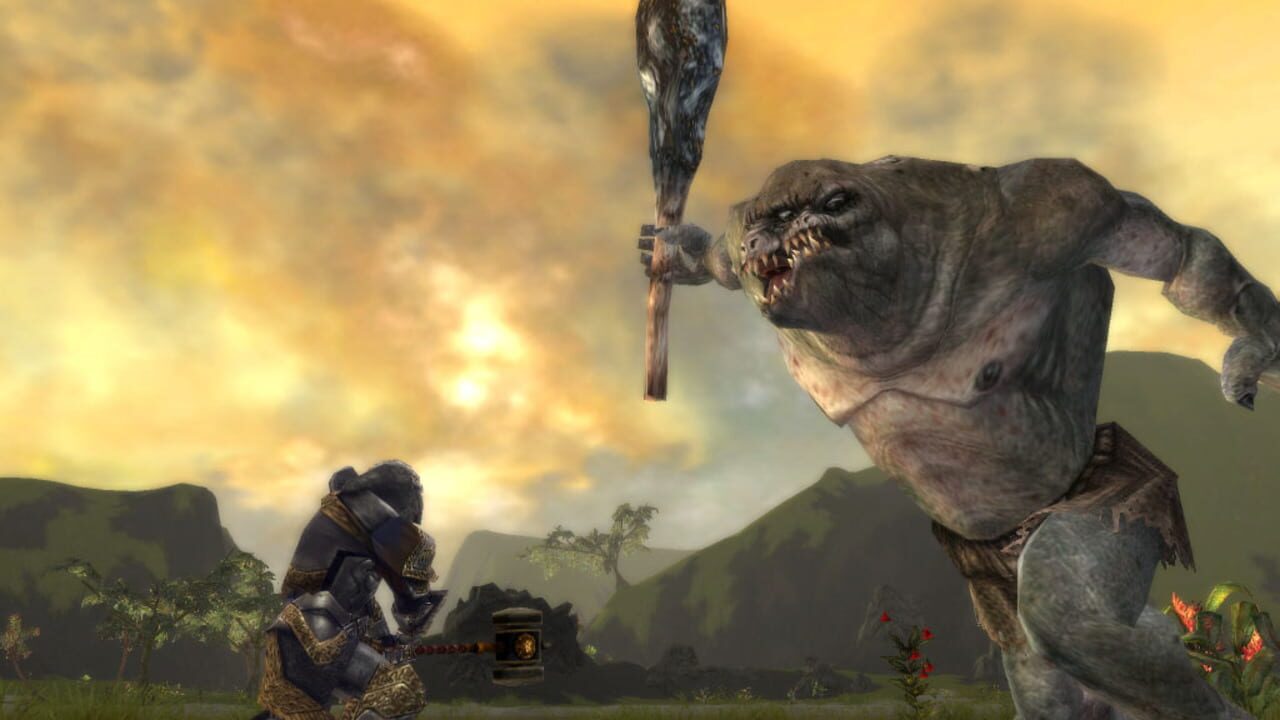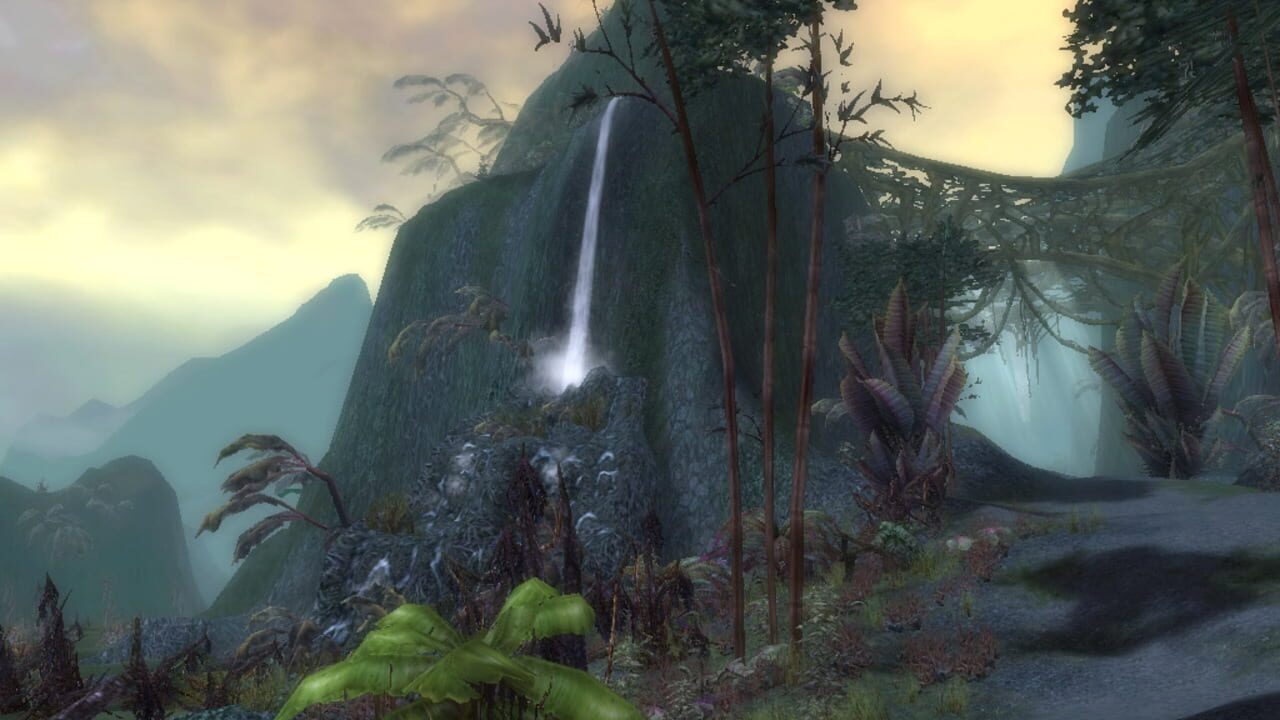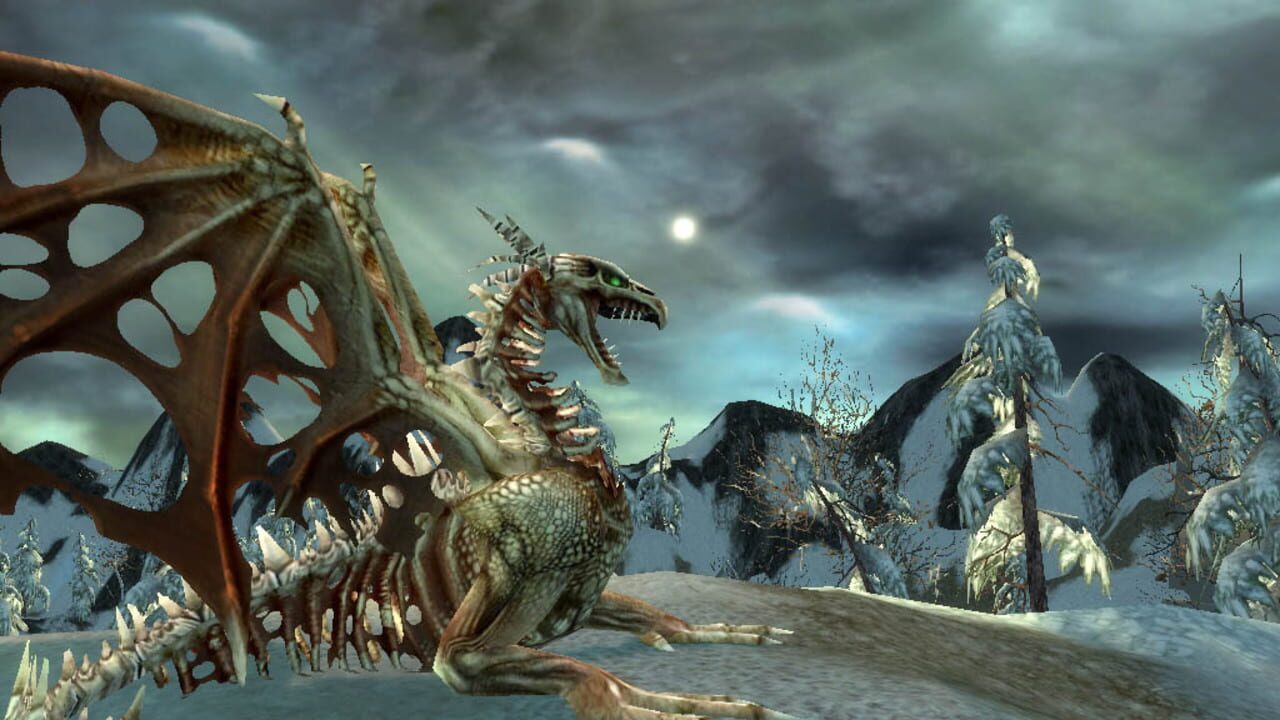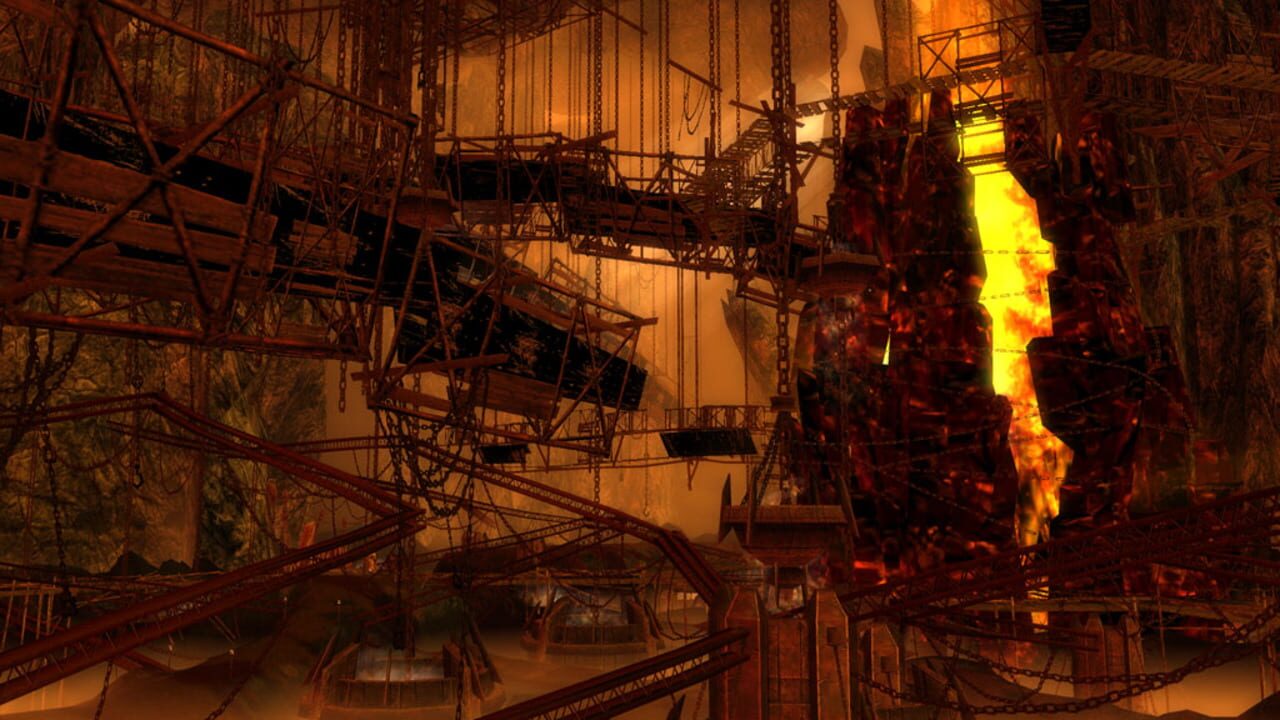 Streams
But that's not all! We also carefully prepared the best strips from Guild Wars.
You may also like
If you like Guild Wars, but you're tired of it and want something new, you can try other games.