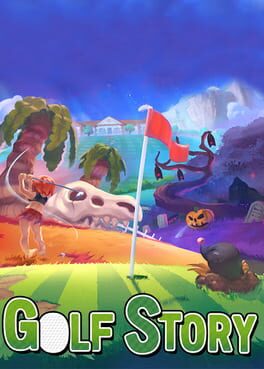 Golf Story
Publisher

Flyhigh Works

Developer

Sidebar Games

Release date

28 Sep 2017
Play the story of a golfer, forced to give up all that he holds dear for one final shot at accomplishing his dream. But all is not so simple in the world of golf. To best today's players you have to be able to keep up with them not just on the course, but also off it.
see all / fold
| AGM score | 78% |
| --- | --- |
| IGN | 7.5 |
| GameSpot | 8 |
expand / fold
About Golf Story
Golf Story is released by Flyhigh Works in 28 Sep 2017. The game is designed by Sidebar Games. Golf Story is a typical representative of the Role-playing (RPG) genre. Playing Golf Story is a pleasure. It does not matter whether it is the first or a millionth hour in Role-playing (RPG), there will always be room for something new and interesting. Thrilling levels and gameplay Golf Story will not leave anyone indifferent. The complexity of gameplay increases with each new level and does not let any player get bored.
In addition to it in 28 Sep 2017 released games such as:
In addition to Golf Story, the representatives of Role-playing (RPG) games also belong:
A complete list of games like Golf Story can be found at AllGame here.
Golf Story is versatile and does not stand still, but it is never too late to start playing. The game, like many Role-playing (RPG) games has a full immersion in gaming. AllGame staff continues to play it.
Golf Story is perfect for playing alone or with friends.
At AllGame you can find reviews on Golf Story, gameplay videos, screenshots of the game and other Role-playing (RPG) representatives.
Golf Story - Analysis
Author: Miguel Ángel Escudero
Date: 2020-07-30 18:45:19
The guys from Sidebar Games, a small independent studio, arrived a few days ago at the Nintendo eShop with Golf Story, a more than interesting proposal that joins the extensive indie catalog that the Nintendo Switch already has. A console that, despite having only a few months to live, is gradually putting together a catalog that is very important to take into account and, among other things, we find, the game that we are dealing with today.
When we started Golf Story for the first time we couldn't help but go back almost two decades in the past and remember one of the great gems that happened to Game Boy Color: Mario Golf. The game created by Camelot has been an inexhaustible source of inspiration for the Sidebar Games title, not to forget references of the purely golfing genre such as Everybody's Golf. However, Golf Story is more an RPG adventure than a golf simulator even though we spend part of the time playing this noble sport. Golf is the perfect excuse to create a simple but captivating adventure and equip it with main and secondary missions that will offer us hours of fun without hardly realizing it.
The protagonist of Golf Story is a somewhat foolish and absent-minded boy whose dream is to become a golf professional. The first steps we will take with his father who will be the one who teaches us the controls of the game, quite simple and with a very marked arcade component and which is appreciated given the type of game. After the little tutorial and promising our father that we will be professionals, we will take a twenty-year time jump and wake up in our room. From there our main objective will be to chain small errands to get some fame within the club and thus be able to get some classes from the coach. In these moments we will go to the idea of the type of adventure that we are going to find and the type of missions that we will be doing. The playable pattern is usually the same, several specific assignments -such as finding an object-, putting new skills into practice through mini-games and, finally, a round of golf through the 9 holes that make up the playing fields . Seen in this way it may seem somewhat repetitive or bland, but nothing is further from reality since the variety of situations - and the humor within them - are more than assured.
It is a captivating adventure, which gradually catches you despite its simple premise. We are not lying when we say that you can hardly stop playing, discover new places, new playing fields, new missions and new characters. The game has an exploration point that we have loved since many times we will have to squeeze the coconut a bit to know exactly where we should direct our steps. The NPCs of the game will give us small clues of what we should do and then it is up to us to reach the point where the mission is activated. It is certainly a success and one of the great charms of the game. In addition to offering variety in the missions, it gives us some freedom to do them as and when we want -in the main missions we lose that freedom- and also look for the beans by going around the stages and discovering small clues to complete them. All this is a very entertaining process and that will give rise to really hilarious and fun situations thanks to the comments -and the odd zasca- of the NPCs as well as the candor of our protagonist.
In our climb to become a professional player at the stroke of a messenger and complete good game cards, we will also have time to improve our character. As a good RPG worth its salt, Golf Story has a very simple as well as little effective progression system. Every time we level up - gaining experience as we complete missions, challenges, assignments, or matches - we will earn five points that we can distribute across different skill areas. These skill points, in theory, serve to improve different statistics of our player. But we say in theory because there is hardly any difference beyond the fact that the more power we have, our first tee will cover more or less yards. We haven't noticed many more differences in the style of our game. Although we have been scaling all the skills equally to have a well-compensated player.
On the other hand, and speaking of the RPG aspect of the game, we must give Sidebar Games a small stick for the null customization we have of the character. There is no editor or anything like that, nor can we select the sex of our protagonist . Despite being something purely aesthetic and that does not influence gameplay at all, a small editor would have been appreciated for this purpose. Although, being such a fun and beautiful game, we forgive it in good taste.
Golf Story is a game we are going to call "old-new school". Current games that look in the mirror of the great classics of yesteryear. And Golf Story is one of them, without a doubt. To the old school mechanics we must add a delicious and wonderful 16-bit aspect that gives the game a very marked beauty and personality . The Golf Story scenarios are varied - from a golf club to a prehistoric area, frozen valleys, beaches ... - with a total of 8 different scenarios through which we will explore, meet people and play golf. Although, some of them have seemed a bit small compared to others but the set is well balanced in the background. We should also highlight the inclusion of mini golf courses that give an even more arcade touch if possible to the title. Already put in the technical flour, we knead the sound aspect. Another delight. Melodies also with a retro aroma composed with great mastery. Little more to add on the subject.
Before finishing this review of Golf Story we want to emphasize one aspect that has surprised us a lot and is none other than the HD vibration that the title offers us. A thousand and one times it has been spoken of the benefits that this technology hides both in the Joy-con and in the Pro Controller of the Nintendo Switch. And in Golf Story it is one of the games in which this vibration is most evident. With surprise we will notice that each hit to the ball sounds inside the control in a different way. And we say it sounds because, unless we have gone crazy, we have heard "sound" inside our Joy-con. The effect is curious, especially when the ball falls into the water or into a vacuum. A pass that makes us look at the controls with surprise.
Screenshots
Screenshots will help you evaluate the graphics and gameplay of Golf Story.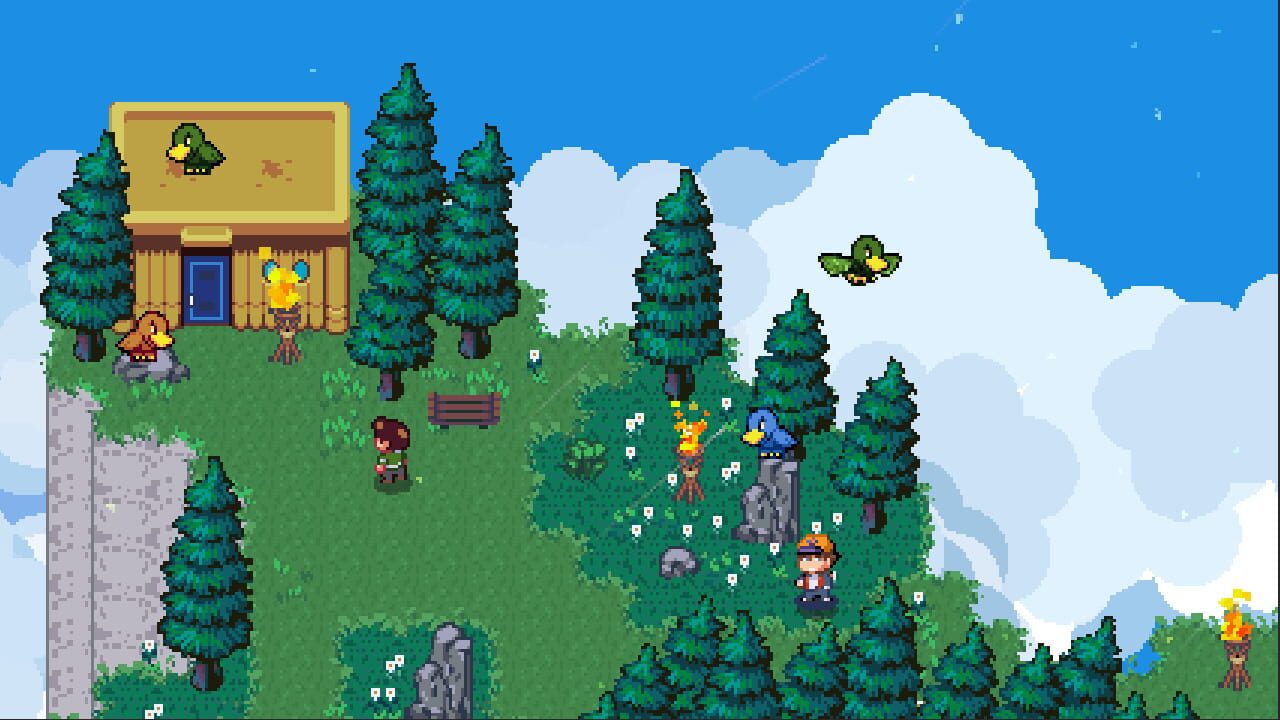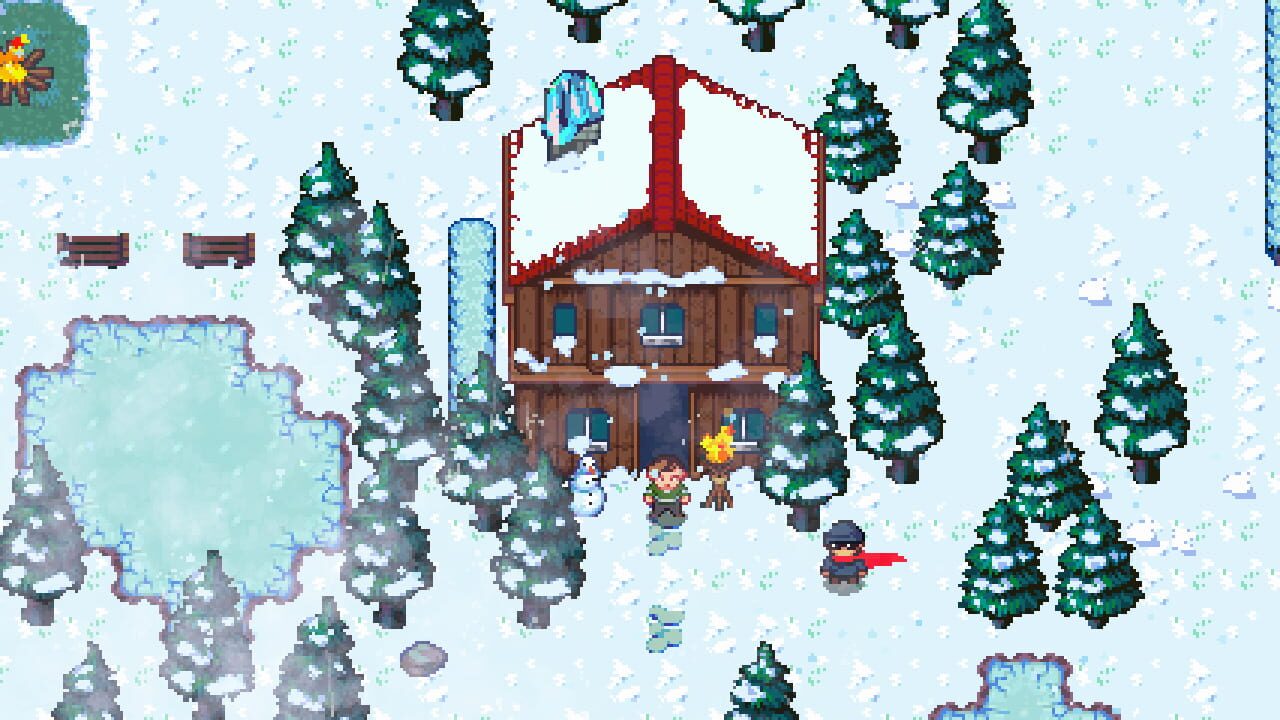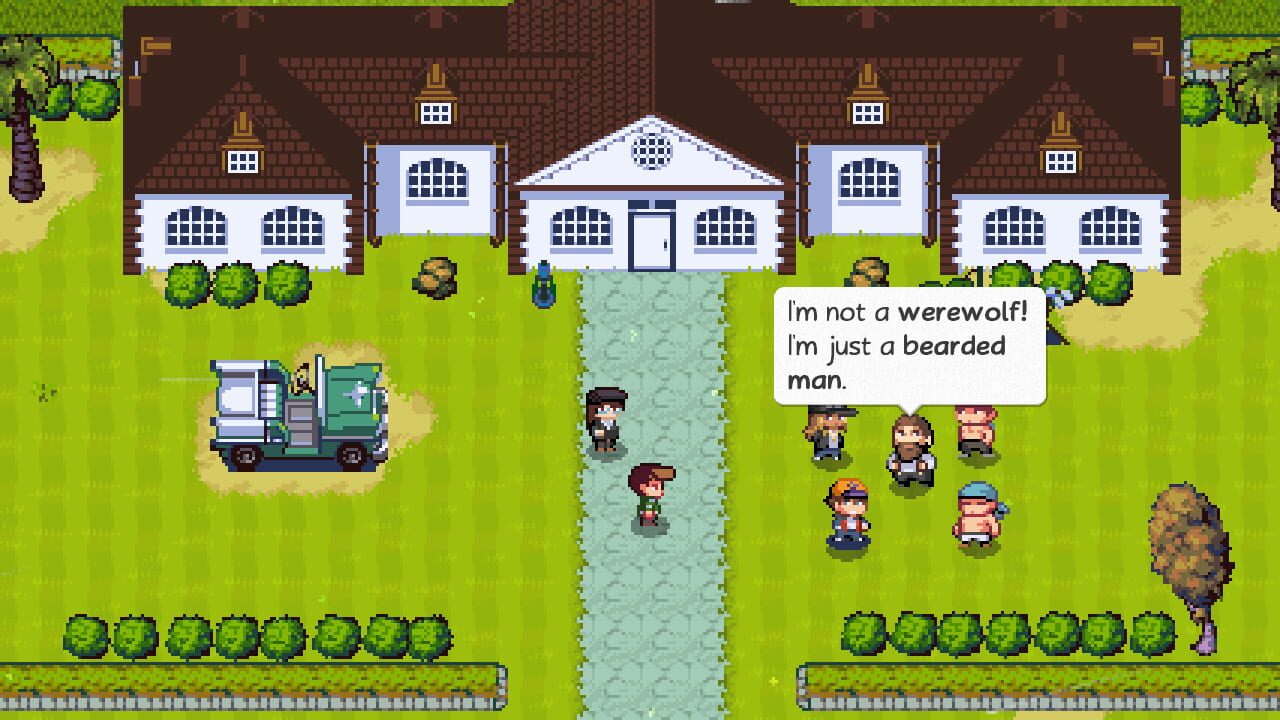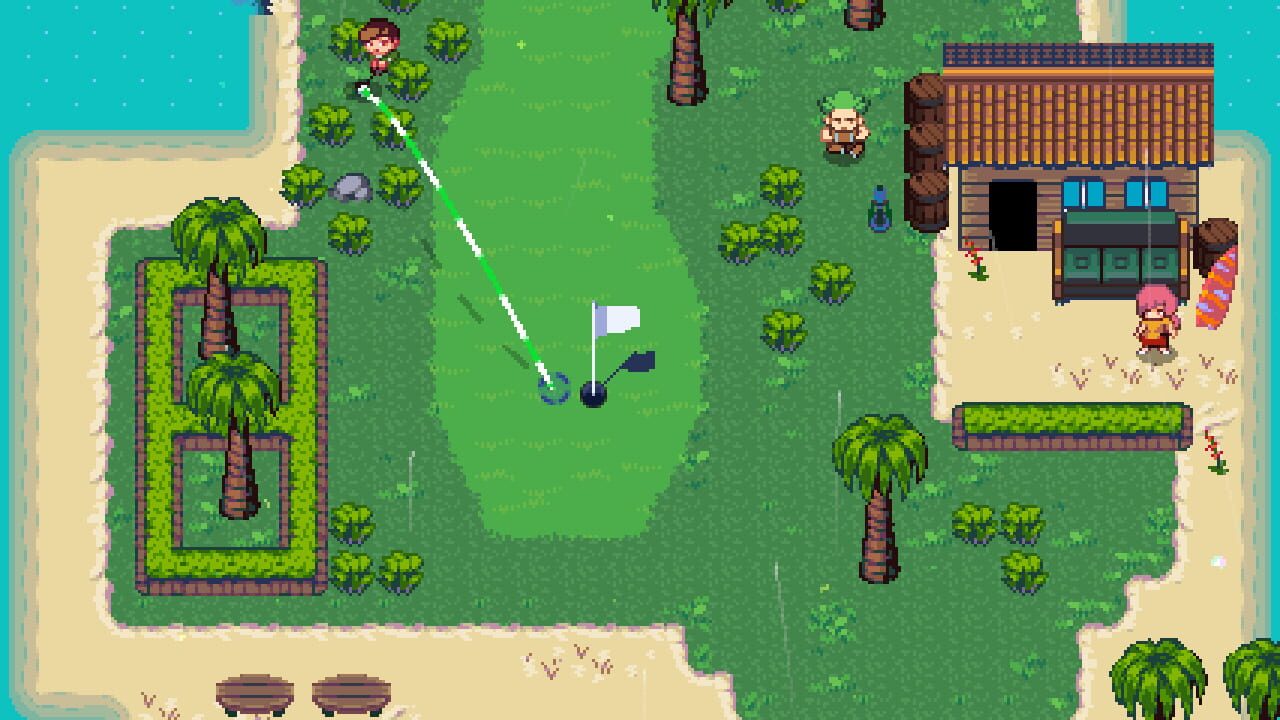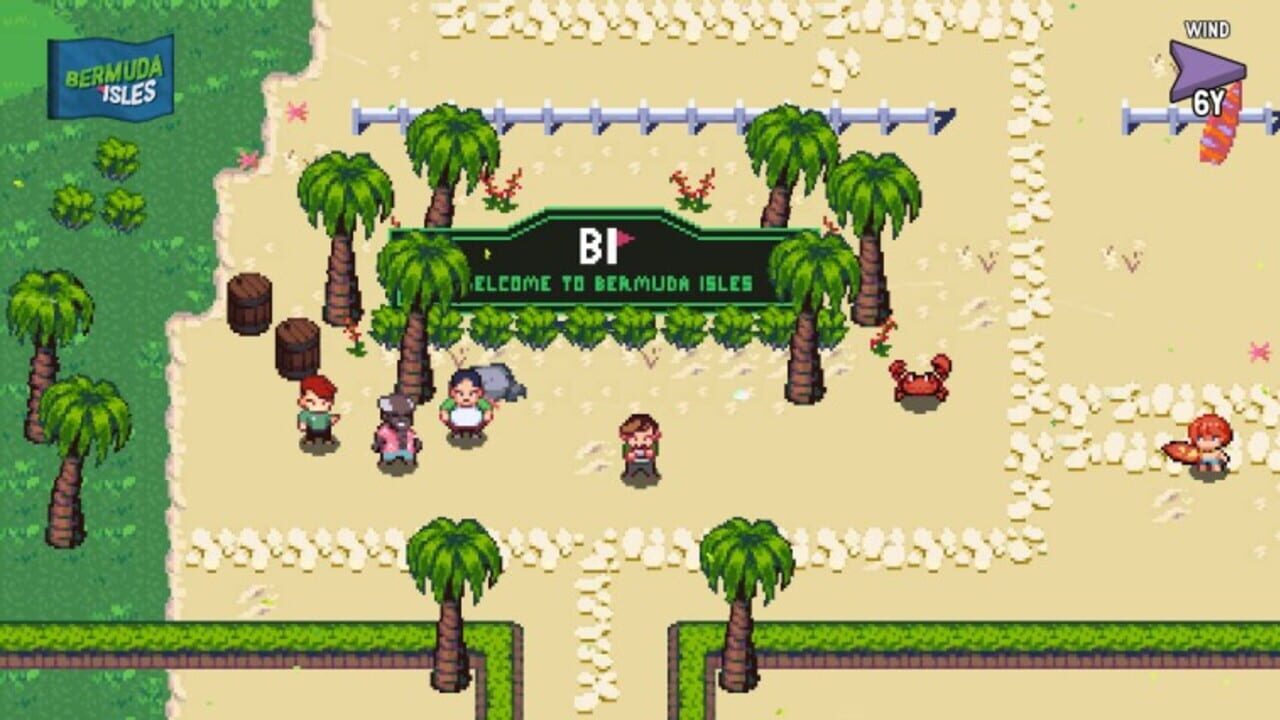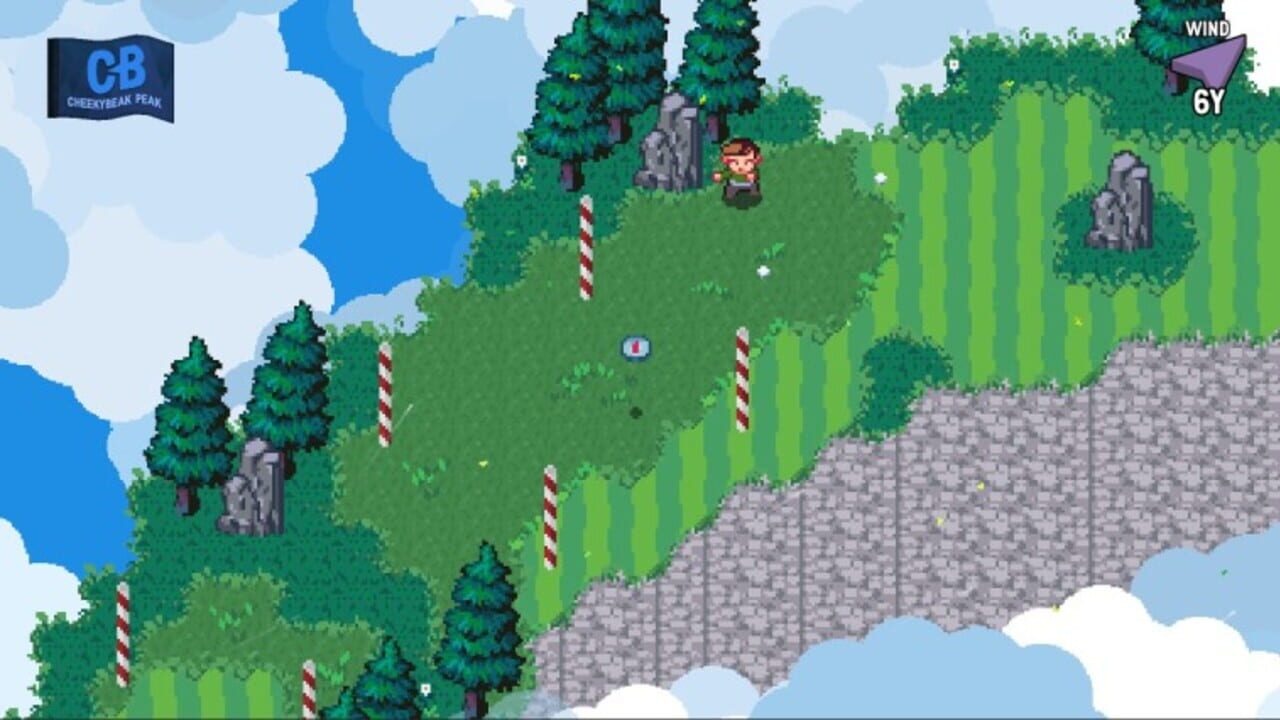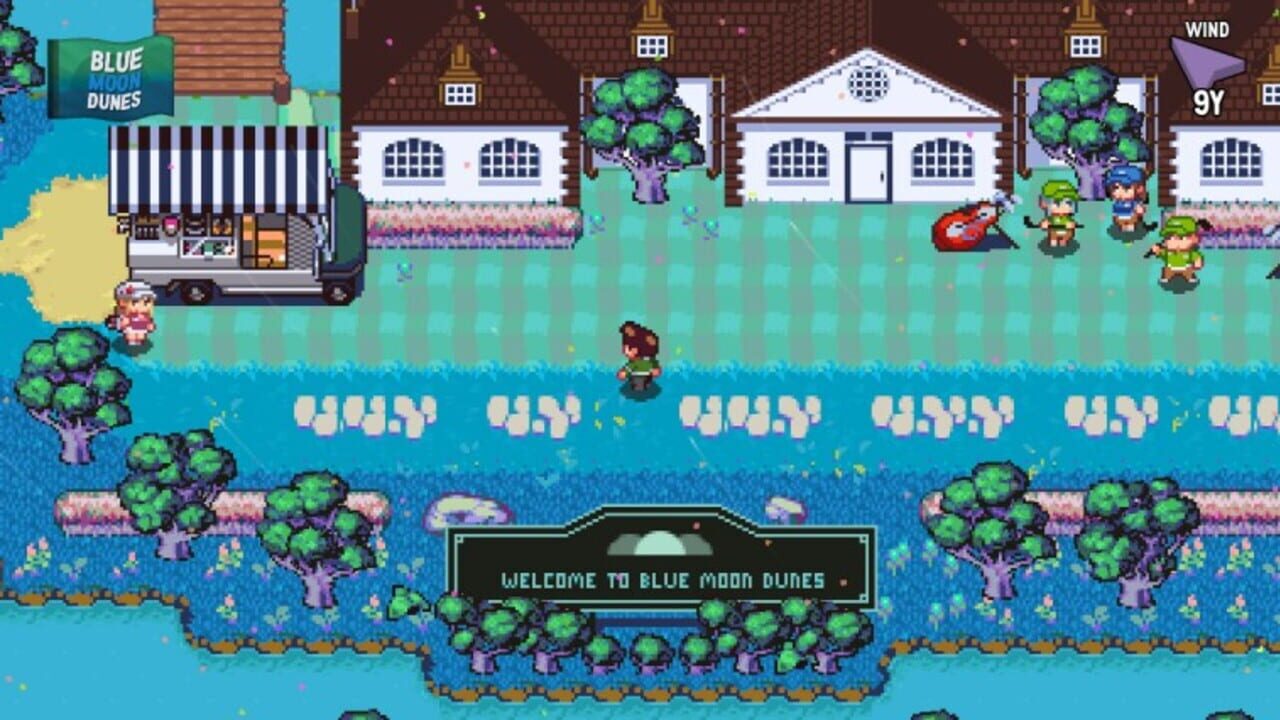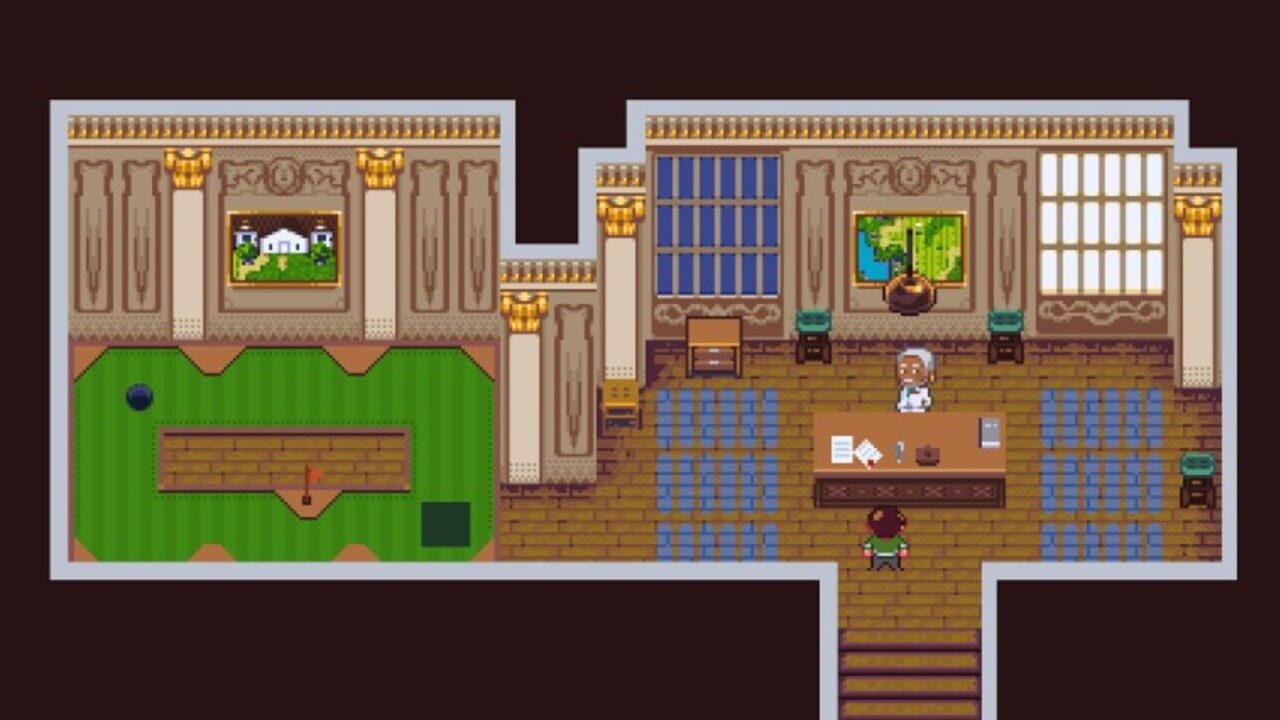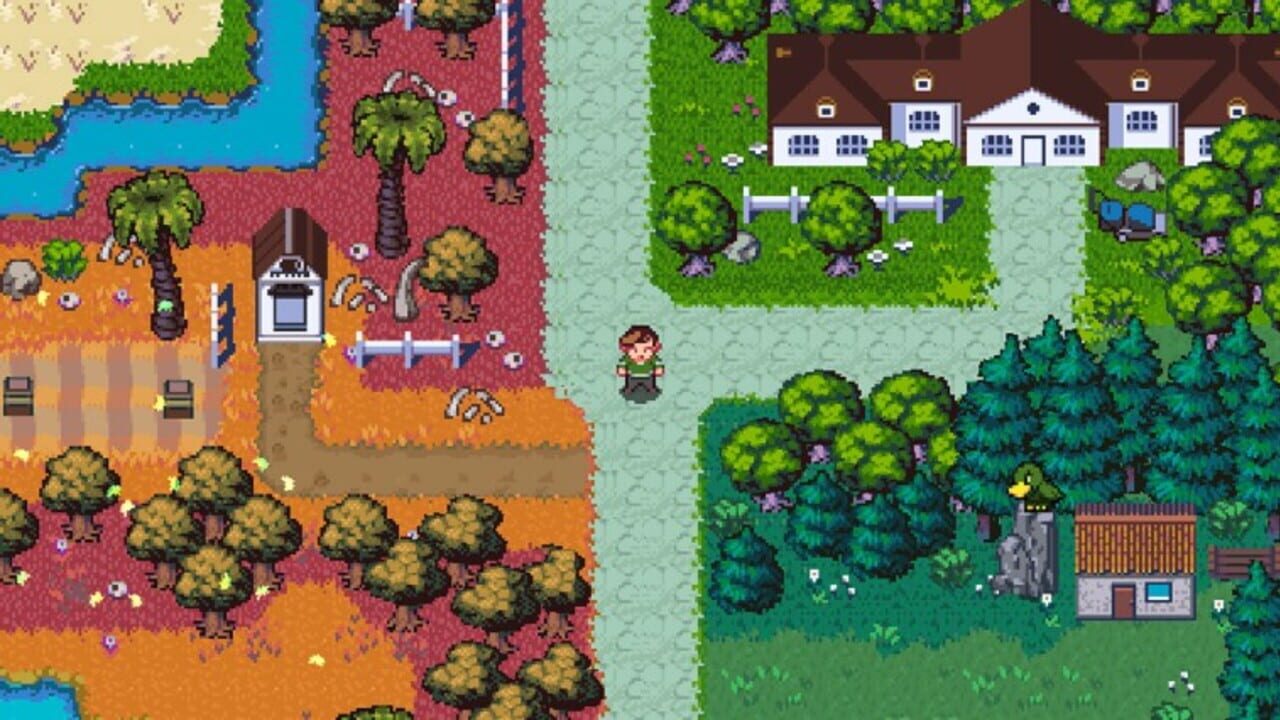 Videos
If screenshots are not enough, you can enjoy creative videos from Flyhigh Works
You may also like
If you like Golf Story, but you're tired of it and want something new, you can try other games.