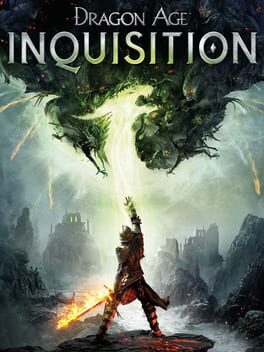 Dragon Age: Inquisition
Publisher

Electronic Arts

Developer

BioWare Edmonton

Release date

18 Nov 2014
When the sky opens up and rains down chaos, the world needs heroes. Become the savior of Thedas in Dragon Age: Inquisition. You are the Inquisitor, tasked with saving the world from itself. But the road ahead is paved with difficult decisions. Thedas is a land of strife. Factions constantly war with each other even as a larger demonic invasion has begun. And you? You and your band of champions are the only ones who can hold it together. It's your job to lead them… or fall. Enthralling, Choice-driven Narrative – You're not just deciding who to send into which battle in Inquisition, you're making important decisions that shape the future of Thedas. Each choice carries weight, and your actions can lead to a variety of outcomes. Inquisition is a highly personalized journey, where one wrong move could set in motion a series of events that alter the physical aspects of the world itself, making your Thedas – and your heroes – feel truly unique. A Massive World to Discover – The world of Thedas has never been bigger or more detailed; it's wide open, and ripe for exploration. Discover enemy keeps ripe for the taking. Unearth hidden caves filled with lurking creatures. Thedas is vast and dangerous, but uncovering its secrets can spell the difference between victory and defeat. Intense, Strategic Combat – There's no wrong way to play Dragon Age: Inquisition… except for the way that gets you killed. Fortunately, the optional strategic view gives you a god's-eye vantage on battle. Time stops while you plan in this view, but if that's not your style, you can just barrel ahead, crossbows blazing.
see all / fold
| AGM score | 89% |
| --- | --- |
| GameSpot | 9 |
| IGN | 8.8 |
expand / fold
About Dragon Age: Inquisition
Dragon Age: Inquisition is released by Electronic Arts in 18 Nov 2014. The game is designed by BioWare Edmonton. Dragon Age: Inquisition is a typical representative of the Role-playing (RPG) genre. Playing Dragon Age: Inquisition is a pleasure. It does not matter whether it is the first or a millionth hour in Role-playing (RPG), there will always be room for something new and interesting. Thrilling levels and gameplay Dragon Age: Inquisition will not leave anyone indifferent. The complexity of gameplay increases with each new level and does not let any player get bored.
In addition to it in 18 Nov 2014 released games such as:
In addition to Dragon Age: Inquisition, the representatives of Role-playing (RPG) games also belong:
A complete list of games like Dragon Age: Inquisition can be found at AllGame here.
Dragon Age: Inquisition is versatile and does not stand still, but it is never too late to start playing. The game, like many Role-playing (RPG) games has a full immersion in gaming. AllGame staff continues to play it.
Dragon Age: Inquisition is perfect for playing alone or with friends.
At AllGame you can find reviews on Dragon Age: Inquisition, gameplay videos, screenshots of the game and other Role-playing (RPG) representatives.
The story
This section tells the history of the world of Dragon Age: Inquisition
A cataclysmic event has plunged the land of Thedas into turmoil. Dragons now darken the sky, casting a shadow of terror over a once-peaceful kingdom. Mages have broken into an all-out war against the oppressive Templars. Nations rise against one another. It falls to you to restore order as you lead the Inquisition and hunt down the agents of chaos - your choices will forever change the Dragon Age.
Dragon Age: Inquisition - Analysis
Author: José L. Ortega
Date: 2020-07-30 22:37:12
Dragon Age: Inquisition is finally here. After three years of waiting, one of Bioware's most revered sagas returns. And it does so by combining different aspects of its two predecessors. The result is a product that lives up to expectations, designed to satisfy all audiences and reflected by the feedback made by fans of the series.
The Bioware seal is reflected from the first moment, thanks to the concepts that have made the Canadian studio one of the most reputed and revered companies in the sector. Once again they are able to fully hit the balance that consists of offering a narrative as intense as it is brilliant, and a playable experience that is a gift for lovers of good role-playing . Also for the neophytes of the genre. If you have never played this franchise, you are not exempt from approaching it, since it has been adapted in all its aspects for all kinds of audiences, and it is not a direct continuation.
The plot is after the two games in the saga, but totally different, although some characters repeat role and take place again in the Thedas region. The adventure begins with some uncertainty. Our protagonist appears fleeing from a multitude of demonic series and goes through a kind of portal with a power in his arm whose origin is unknown. For this reason, a part of the leaders want to execute us, but it turns out that we are the only way of salvation for humanity , since the greenish aura that we now carry has the ability to close gaps that have been opened due to the rupture of the world of the Veil , which separates the worlds from the living and spirits. Ending it is not an easy task, since an almighty enemy will put an entire army of beings from the underworld against us to finish us off.
As we are the chosen ones to save the world from devastation (that of uniting all peoples in a single nation comes later), after taking the first steps in the area we will rise as the leader of the revolt , forming the Inquisition that gives its name to the game. We started out as an illicit organization that has no resources or support from the different forces of Thedas . This is precisely where our journey begins, progressively growing until we obtain the necessary means to carry out the entrusted mission.
Obviously, this is not easy, and this is where one of the most characteristic patterns of Bioware comes into play. The complex universe of Dragon Age: Inquisition will make us face each other with different races or political points of view, whom we will have to convince of our Inquisition, earning their respect and trust by fulfilling our tasks. Obviously, you can never satisfy everyone, and the way in which the plot will unfold will be clear from our decisions , being totally different for each player.
This aspect is maximized in this installment. From the beginning we are forced to take drastic measures , something that is not usually so common. It occurs when having to choose between the support of the magicians or that of the Templars. There is no option to please them both. Thus we already see that leading an inquisition is not an easy task, earning us enmities from the first bars . Throughout the development of the adventure, there are several difficult moral choices (choosing which partner should be sacrificed, for example) that will put us in a tight spot and cause a change of course in events.
Another brand of the house is the possibility of getting intimate with our hosts. If we choose the corresponding option, we can try to cajole whoever we please, in order to have a moment for the debauchery in the heat of the battle. Bioware should be applauded, not only for maintaining its line of giving the player the possibility of having heterosexual, homosexual or even other races. But also because this time, Dorian, the first completely gay character in the franchise, has been included.
Screenshots
Screenshots will help you evaluate the graphics and gameplay of Dragon Age: Inquisition.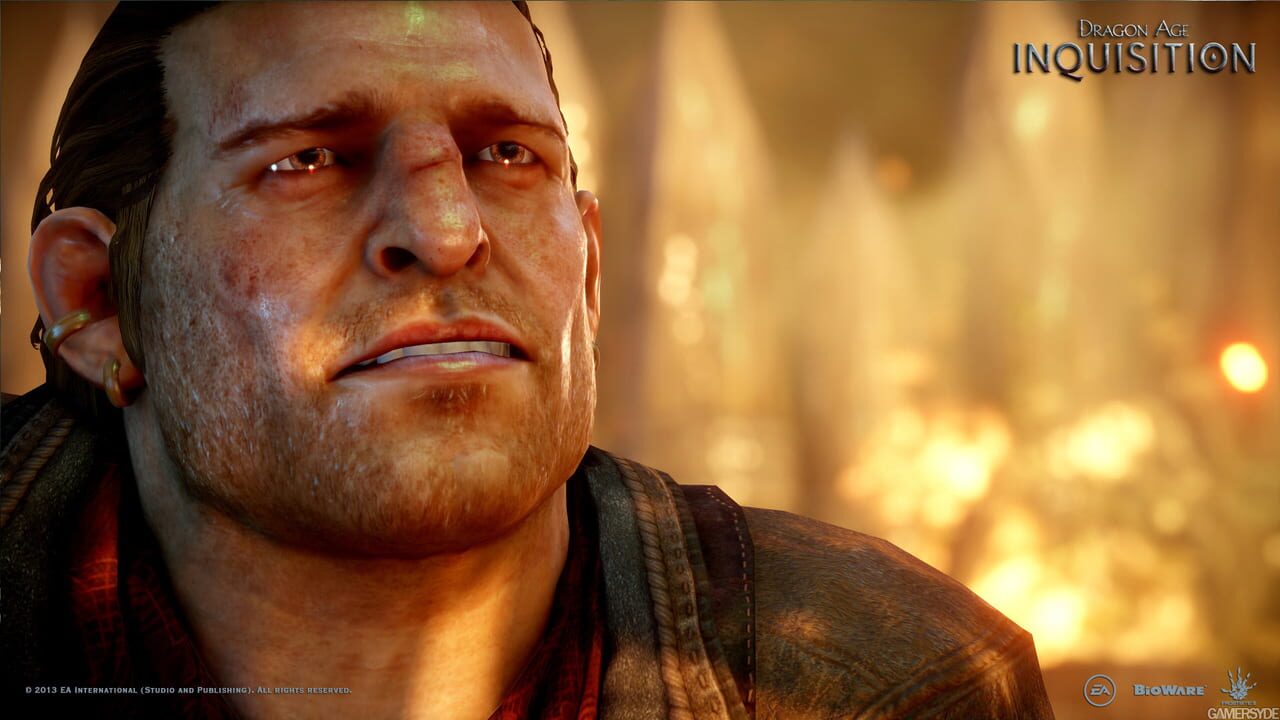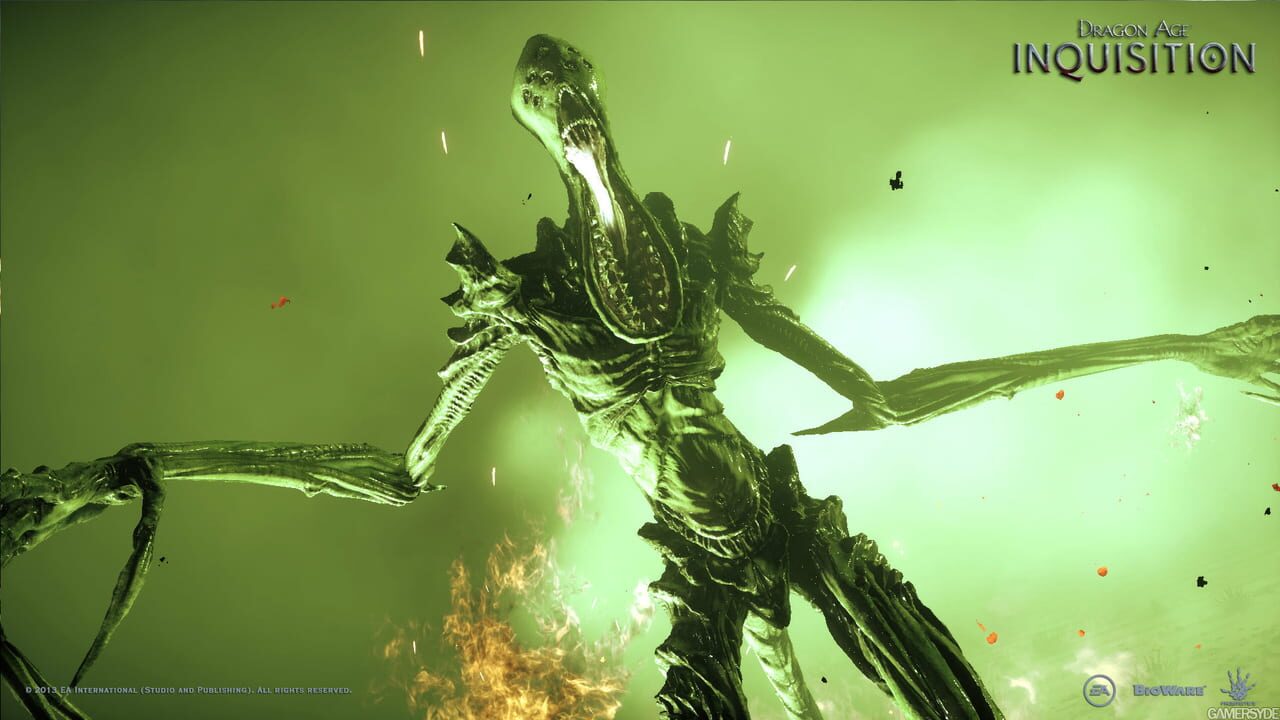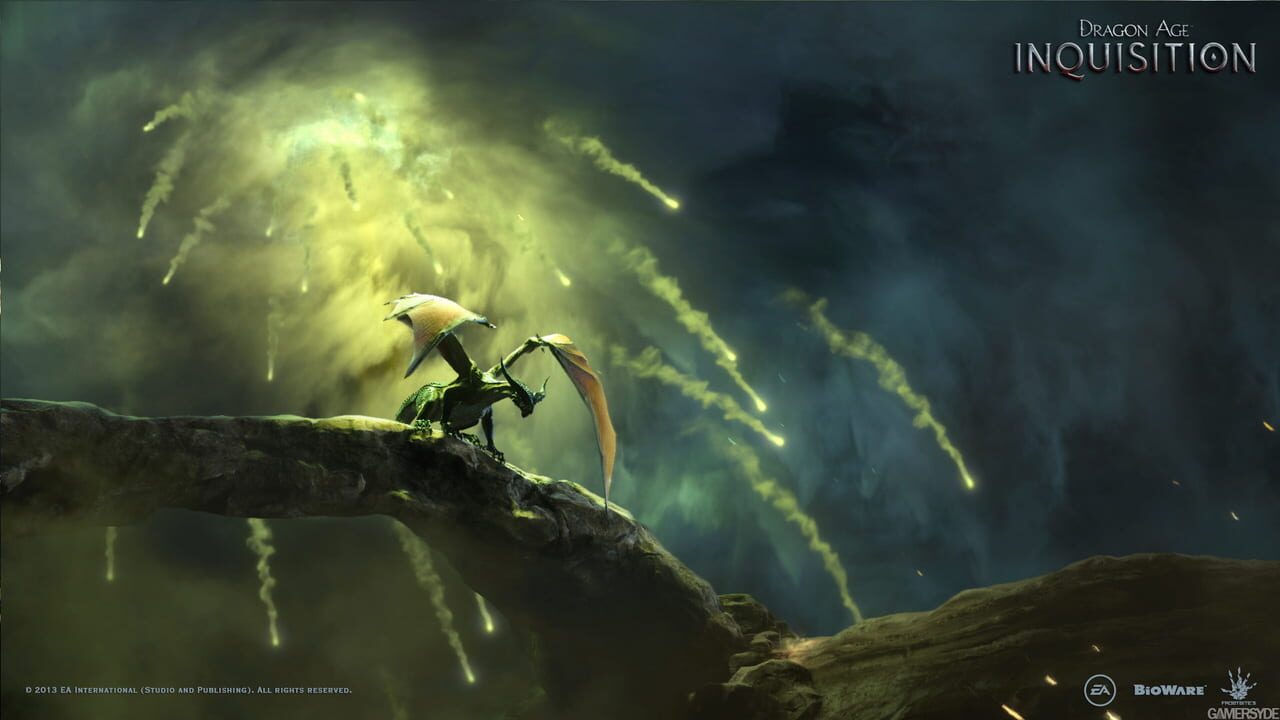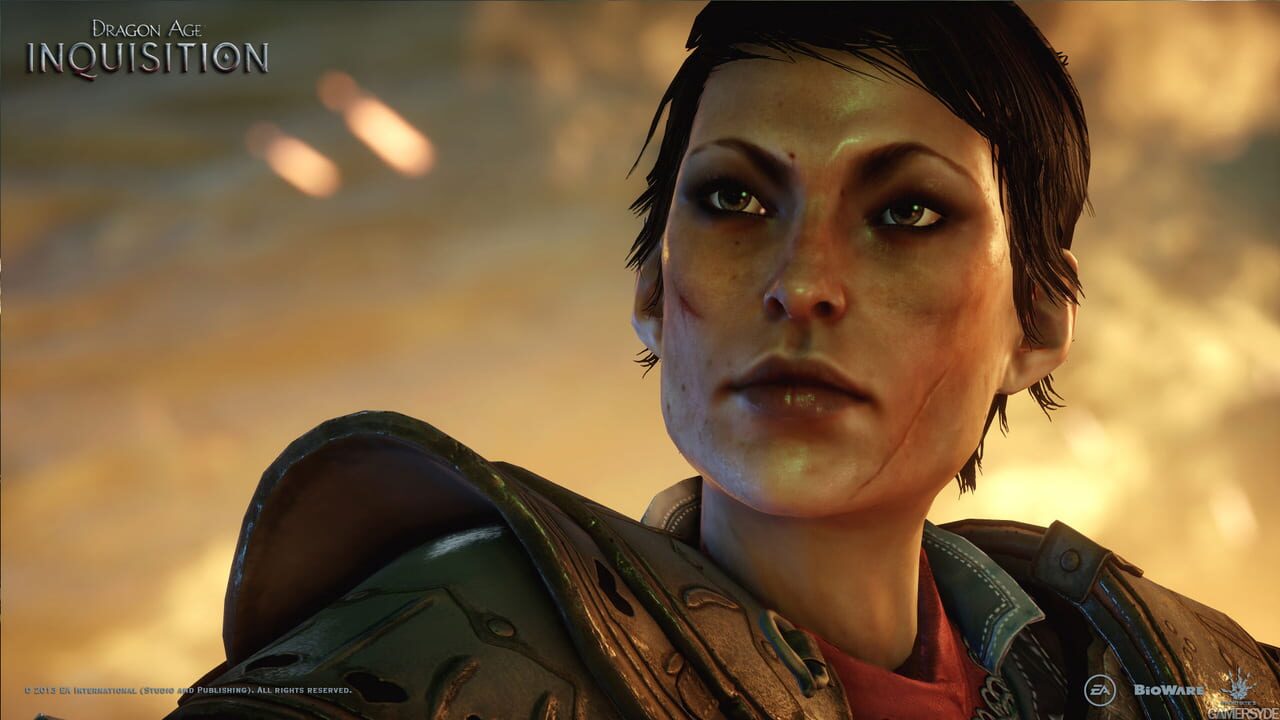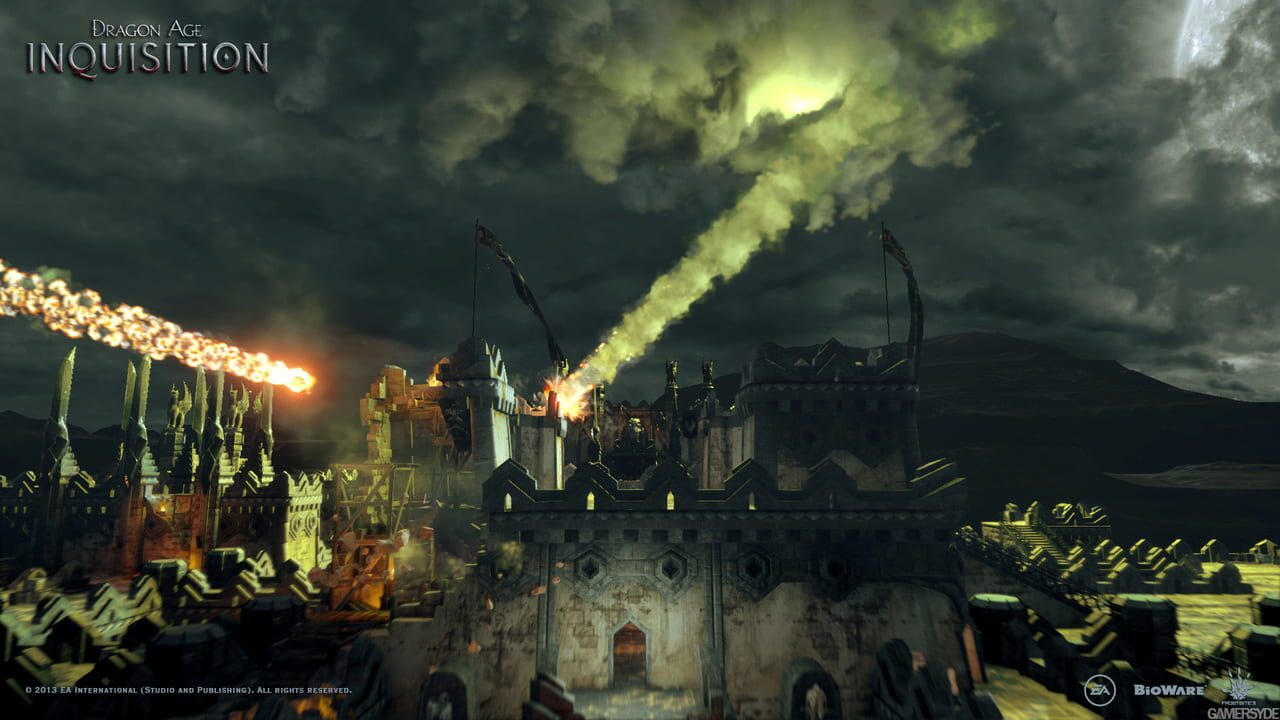 Videos
If screenshots are not enough, you can enjoy creative videos from Electronic Arts
Streams
But that's not all! We also carefully prepared the best strips from Dragon Age: Inquisition.
You may also like
If you like Dragon Age: Inquisition, but you're tired of it and want something new, you can try other games.