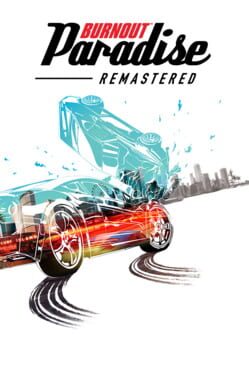 Burnout Paradise Remastered
Publisher

Electronic Arts

Developer

Stellar Entertainment

Release date

16 Mar 2018
Welcome back to Paradise City! Make action your middle name as you rule the streets in Burnout Paradise™ Remastered. Tear up the town from hectic downtown avenues to wild mountain roads. Relive the high-octane stunts and wanton destruction of one of the greatest arcade-driving games ever! Burnout Paradise Remastered provides the ultimate driving playground for you and your friends to play online. This remaster includes the 8 main DLC packs from the Year of Paradise, including the Big Surf Island update, meticulously recreated and ready to wreck!
see all / fold
expand / fold
About Burnout Paradise Remastered
Burnout Paradise Remastered is released by Electronic Arts in 16 Mar 2018. The game is designed by Stellar Entertainment. Burnout Paradise Remastered is a typical representative of the Racing genre. Playing Burnout Paradise Remastered is a pleasure. It does not matter whether it is the first or a millionth hour in Racing, there will always be room for something new and interesting. Thrilling levels and gameplay Burnout Paradise Remastered will not leave anyone indifferent. The complexity of gameplay increases with each new level and does not let any player get bored.
In addition to it in 16 Mar 2018 released games such as:
In addition to Burnout Paradise Remastered, the representatives of Racing games also belong:
A complete list of games like Burnout Paradise Remastered can be found at AllGame here.
Burnout Paradise Remastered is versatile and does not stand still, but it is never too late to start playing. The game, like many Racing games has a full immersion in gaming. AllGame staff continues to play it.
Burnout Paradise Remastered is perfect for playing alone or with friends.
At AllGame you can find reviews on Burnout Paradise Remastered, gameplay videos, screenshots of the game and other Racing representatives.
Burnout Paradise Remastered - Review
Author: Victor Sánchez
Date: 2020-07-30 18:16:32
Let me start this review of Burnout Paradise Remastered for the Nintendo Switch by remembering that 18 years ago I saw a video game ad in which a broadcaster commented that they were not allowed to display game footage because they were so strong. But they were going to comply with explaining the essence of that title. Hands came out of the window of two cars that were going to start a race. One of them had a pineapple, which was thrown into the real car; the other a liter of milk that spilled on the floor. The locution gave the clue of what was hidden in the advertising: "cars giving pineapples and pouring milk."
Two years later Burnout, with Burnout 3: Takedown it was… I would like to say it was my all-time favorite car game. But it is possibly the only car game that would tattoo my buttocks. So when Burnout Paradise went on sale in 2008, I was gasping for air as a teenager looking at a pop idol. I love doing takedowns, call me crazy .
Burnout Paradise is a different game . And I had a hard time getting the hang of it. From already I tell you that all the things I hated when putting it twelve years ago are in their version for Switch. I end up to the nose of the constant repetition of the Paradise City of Guns & Roses, I do not support the bandit announcer and I do not like that it is open. Yes, it is original to be in an open world, it gives a point to the online world to be able to steal cars from other pilots that you come across, it is funny that you go on a map stopping at traffic lights and thus entering spectacular movements. The first details are, well, inevitable. The damned song will not stop playing and we will not be bothered by an announcer with a youthful voice in its dubbed edition. The rest, I got used to 12 years ago and I have done it again, hopelessly now.
Because, although Burnout 3 was a spectacular wonder without equal, with closed tests that we were solving one after the other, with circuits perfectly designed to make the goat, here we have a game thought more in a big way, but that basically is exactly The same: that we don't give a shit if we go to the race, against the clock or Takedowns. Here what matters is to sow chaos without repercussions , laugh and feel the pleasure of making other cars explode against a shoulder in a spectacular cabriolet. Of course, as the announcement of the second installment said, the content is hard. But it is tremendously fun and we all know that this is not done at home, as we also know that we should not go to Mars loaded with laser arsenal to destroy hordes of demons from another dimension or invade Poland.
Now we go with the controversial section. And does all this look good on a Nintendo Switch? Here we are facing a hard test. Because we are talking about a game from 8 years ago that in its remastered edition had some more textures and resolution, but it stayed there. However, the answer is simple: Who cares if the game looks good? Do you think you will have time to admire landscapes, resolution or the finesse of antiliasing while you try to crush your rivals against a wall so that they are completely smashed while you control a car at more than 200 kilometers per hour, putting in the entire shift given by the engine? Really? We can tell you calm, this time the port has fallen on the good side and in textures and framerate at 60fps it works without problems in both portable and dock modes.
Yes, the game is not that it looks new, far from it. And it has all those cool things that do not contribute anything to the "plot" such as including achievements to level up, secret moves such as getting through all the game posters we find, a whole collection of cars to unlock and workshops to visit, in addition to all the downloadable content, just as in the versions of PS4 and Xbox One .
But everything, all that, even Axel Rose singing the same damn song over and over again, with his shrill, nasal and repetitive voice, he goes to the first pineapple you give yourself and the first takedown you give to leave the rival car ready for scrapping . It is the magic of video games. Whether you want to or not, when something is fun, it is eternally fun. And in Burnout there is a lot of primal fun.
Screenshots
Screenshots will help you evaluate the graphics and gameplay of Burnout Paradise Remastered.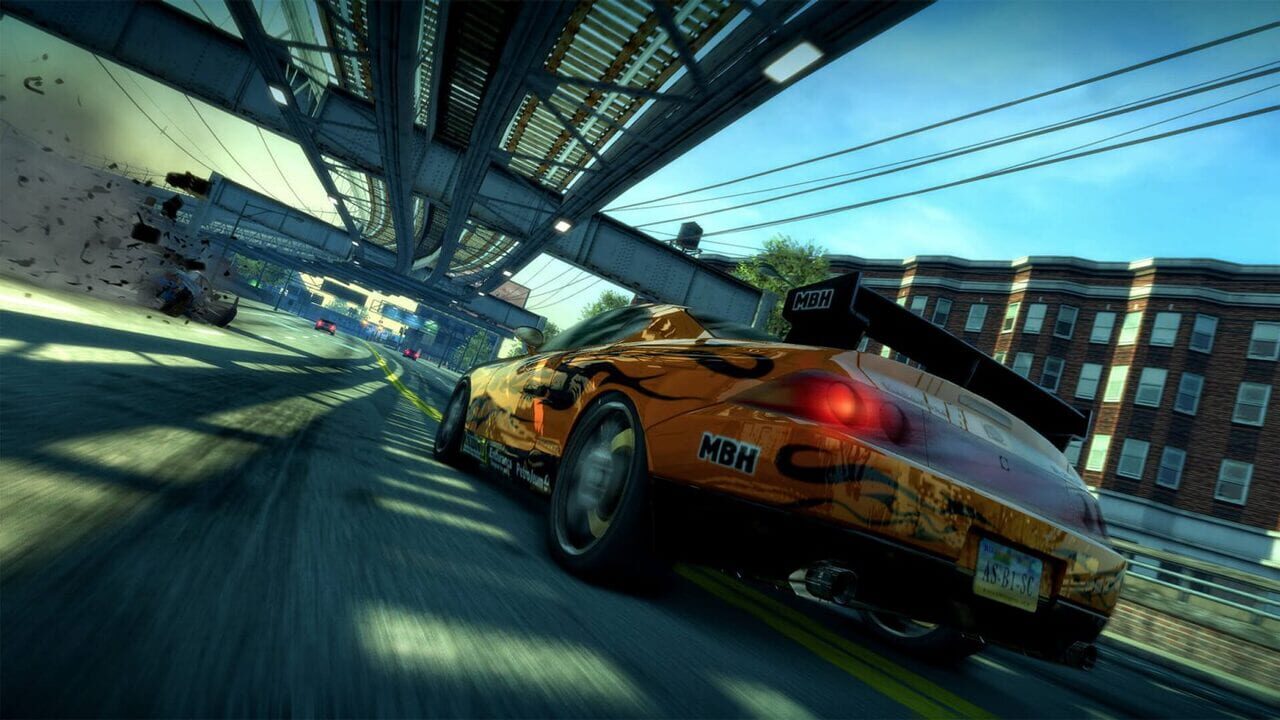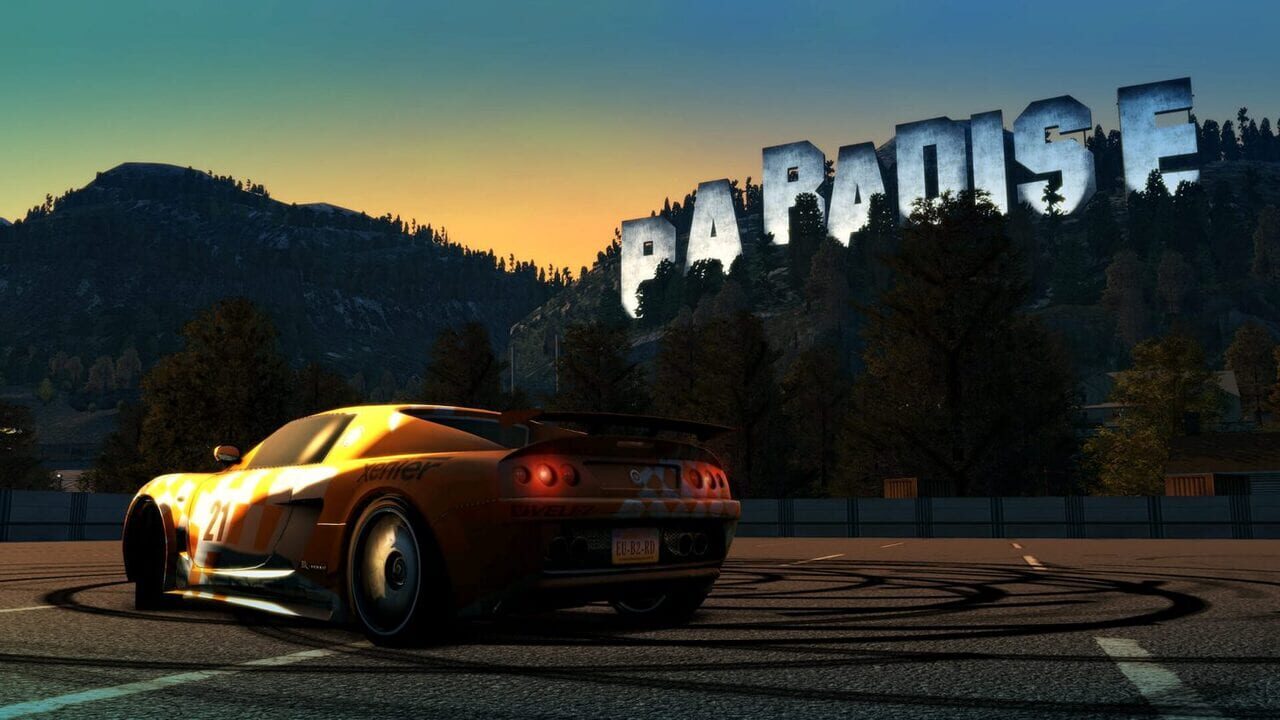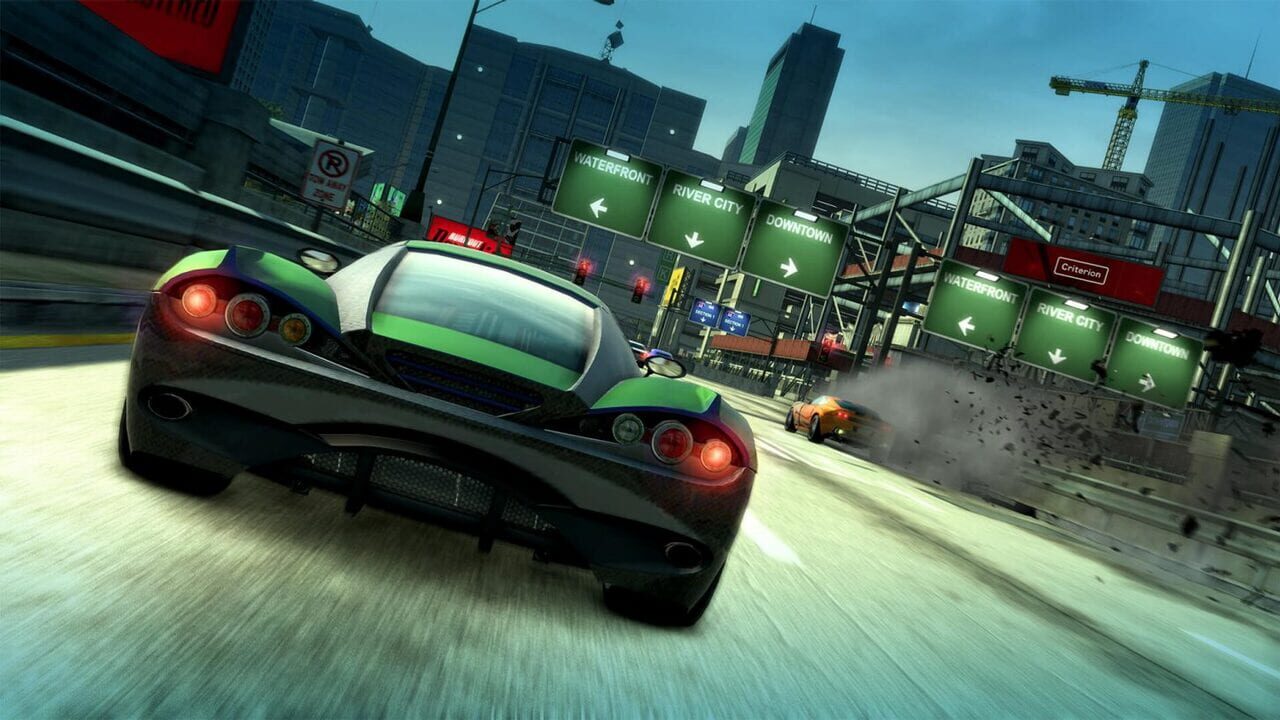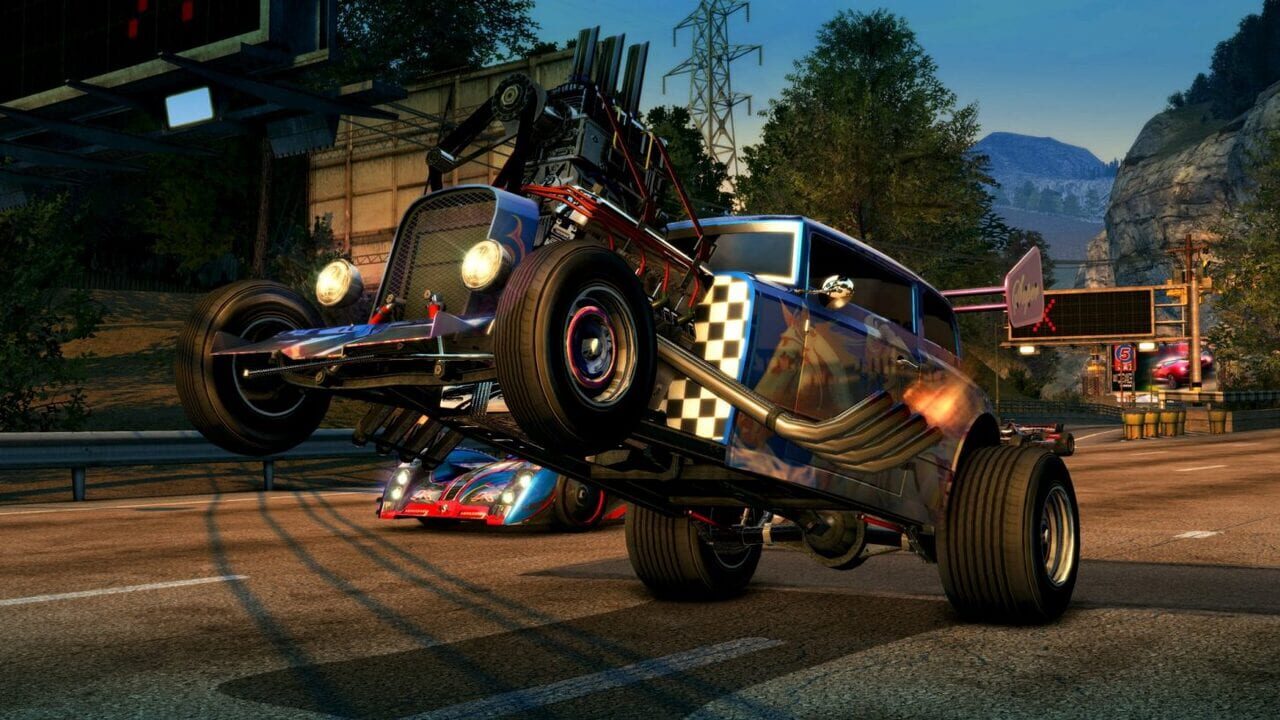 Videos
If screenshots are not enough, you can enjoy creative videos from Electronic Arts
No videos
You may also like
If you like Burnout Paradise Remastered, but you're tired of it and want something new, you can try other games.