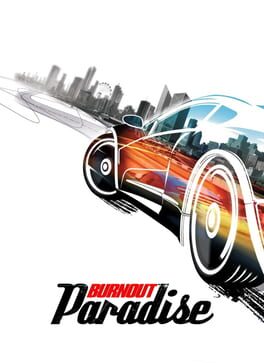 Burnout Paradise
Publisher

Electronic Arts

Developer

Criterion Games

Release date

22 Jan 2008
Evolve or die. For Paradise, we knew we had to change everything. Burnout was a killer arcade driving game, but for a new generation of hardware and connected player Burnout had to become something more ambitious. Closed tracks made way for an expansive, open city, and we seamlessly synced your friends into the action and let you loose on a heap of cool challenges that unsurprisingly rewarded you for driving like a lunatic. Hey, it's us after all.
see all / fold
| AGM score | 89% |
| --- | --- |
| IGN | 8.8 |
| GameSpot | 9 |
| Metacritic | 88 |
expand / fold
About Burnout Paradise
Burnout Paradise is released by Electronic Arts in 22 Jan 2008. The game is designed by Criterion Games. Burnout Paradise is a typical representative of the Racing genre. Playing Burnout Paradise is a pleasure. It does not matter whether it is the first or a millionth hour in Racing, there will always be room for something new and interesting. Thrilling levels and gameplay Burnout Paradise will not leave anyone indifferent. The complexity of gameplay increases with each new level and does not let any player get bored.
In addition to it in 22 Jan 2008 released games such as:
In addition to Burnout Paradise, the representatives of Racing games also belong:
A complete list of games like Burnout Paradise can be found at AllGame here.
Burnout Paradise is versatile and does not stand still, but it is never too late to start playing. The game, like many Racing games has a full immersion in gaming. AllGame staff continues to play it.
Burnout Paradise is perfect for playing alone or with friends.
At AllGame you can find reviews on Burnout Paradise, gameplay videos, screenshots of the game and other Racing representatives.
Burnout Paradise Remastered - Recensione
Author: Marco "Uomoespo" Esposto
Date: 2020-03-02 21:24:11
Paradise City is a city where total freedom for the four wheels reigns, today as ten years ago, when Burnout Paradise was published for the last generation consoles. After two decades, the game developed by Criterion (and distributed by Electronic Arts) returns to PS4 and Xbox One, polished, complete with all the DLC released after its original release and with a future release for PC still to be announced (for now nothing on the Switch front).
Despite the years on the shoulders, perhaps thanks to the higher resolution (there is the option for 4K) and 60fps that never go down, Burnout Paradise seems a title released no more than a year ago. Another merit certainly goes to the total freedom that the game already offered at the time and that was its trademark. As soon as the game starts, you are projected into the heart of Paradise City aboard a racing car and a short tutorial explains the basics of the game. We can go where we want, but above all as we want, without fear of red traffic lights or dangerous accidents, perhaps remembering to go to the workshop every now and then to repair our car, so that it is always shiny and perfect to see. Stopping at the traffic lights scattered around the city you can take on different challenges, which if exceeded give points to our driving license, allowing us to level up and thus unlock faster and more performing cars.



They range from simple races to routes on which to perform reckless stunts, passing through the Man in the Viewfinder mode, which involves reaching a specific point of the city trying to get there safely while all the other cars try to destroy us by sending us off the road or crashing against us at great speed. Obviously, the situation can overturn when, in certain challenges, we are asked to inflict as many takedowns on our opponents as possible; in short, ram them until their car becomes a useless rubbish, here.
The strength of Burnout Paradise therefore still manifests itself today; the goal of the game was and is to never stop the player, who after a challenge does not find himself stuck in a whirlwind of endless menus to select another; it simply keeps the accelerator pressed down past the finish line of a race ready to look for the next. If you decide to go further, at full speed, challenges and races are marked on the game map, to be addressed later. Right here the shadows of this Burnout come out, which already at the time could turn up their noses. Certainly the game is not suitable for those looking for an ordered race system with predetermined routes, since the competitions plan to reach a place on the map without mandatory routes and this at first may be confusing, given the obvious request to memorize the entire city for face them at best, especially given the absence of any form of GPS.
Let's talk about the abundance of the game, however, given that this remastered immediately presents all the additions that arrived only later in the original, such as the presence of motorcycles or the alternation day-night, which makes each challenge different based on the now to which it is faced. The best work has been done on the lights and reflections on this new version (even if they were already excellent in the original) and seeing the sun at sunset illuminate the car red while hurtling along the seafront is really something that seems to have come out of the generation current.


The atmosphere of the game holds up well over the years, also thanks to the soundtrack that presents timeless classics, from Paradise City by Guns'N'Roses (practically the driving song of the whole game, whose city is more than inspired by song) a Run to the Hills of Iron Maiden, a name that also takes one of the challenges of the game, which often hide musical references. But there is also room for Avril Lavigne and her Girlfriend if you are looking for something extremely pop to put in the background while ramming cars, or while you are looking for billboards scattered around the city just waiting to be destroyed (they are the real collectibles of the game). Again, the soundtrack features all the tracks from the original game, a hundred, including those released only later as paid content.

The online sector is identical, allowing you to switch freely from single player to multiplayer with a single click in the pause menu. Obviously for now the game servers are almost empty but it is reasonable to expect to fill up very soon to face the online challenges that foresee up to eight players connected simultaneously and that are a variant of the offline ones. Obviously players can be searched randomly with quick games or selected from the friends list.
MODUS OPERANDI
I played Burnout Paradise Remastered on a PlayStation 4 Pro connected to a 32 "Philips 6000 32PFS6402 / 12, thanks to a code provided by the distributor. I spent about ten hours trying out the different challenges, cars, bikes and even losing time to wander around the game map just to enjoy the view. It takes several tens of hours to reach the maximum driving license level and complete all the challenges.
Screenshots
Screenshots will help you evaluate the graphics and gameplay of Burnout Paradise.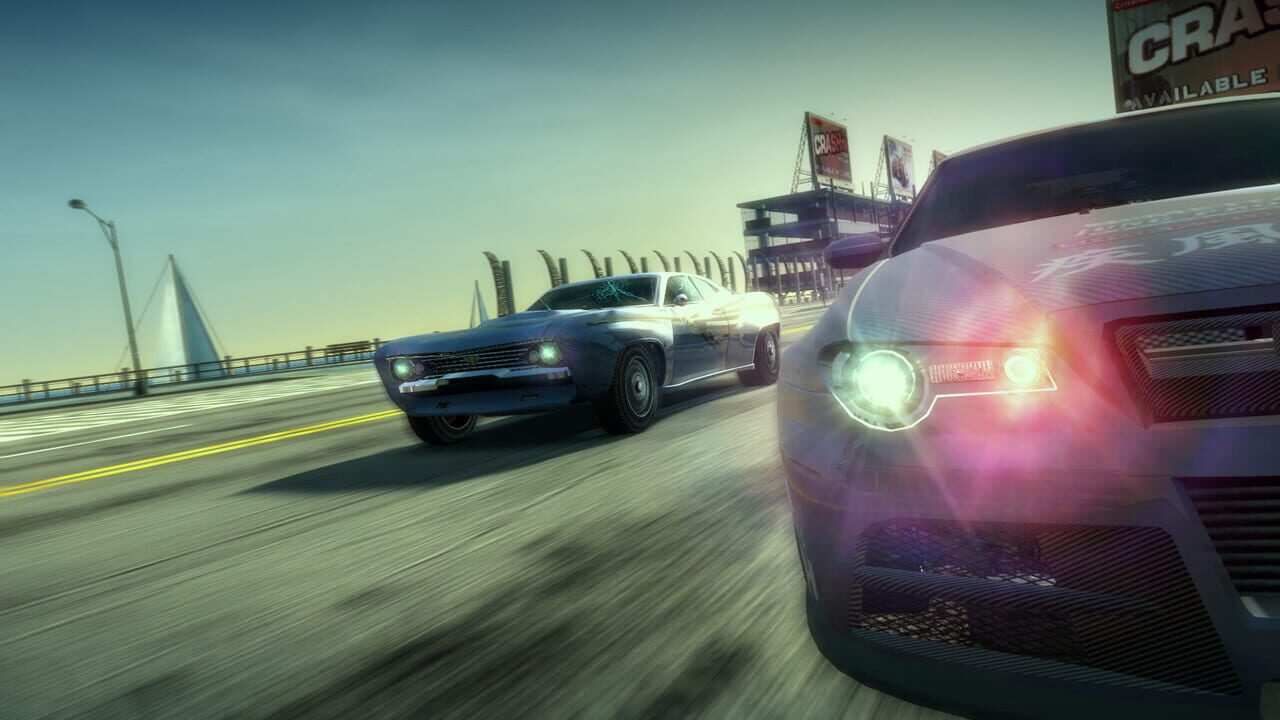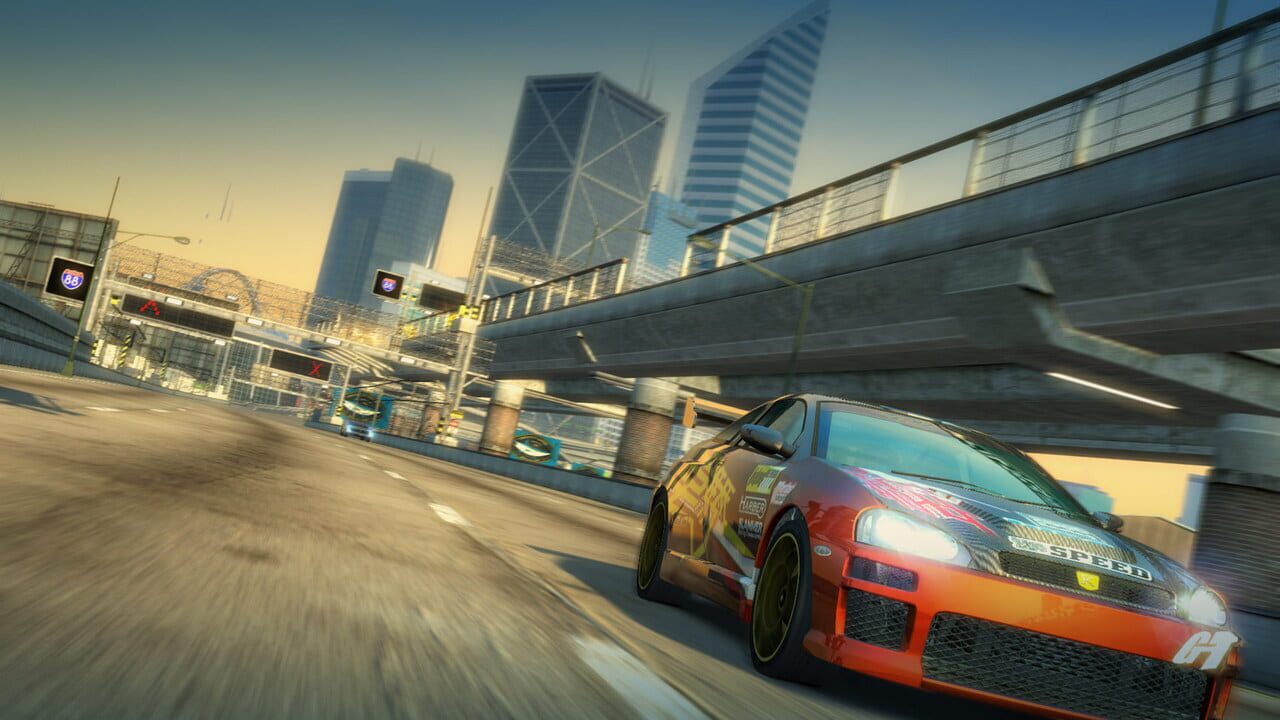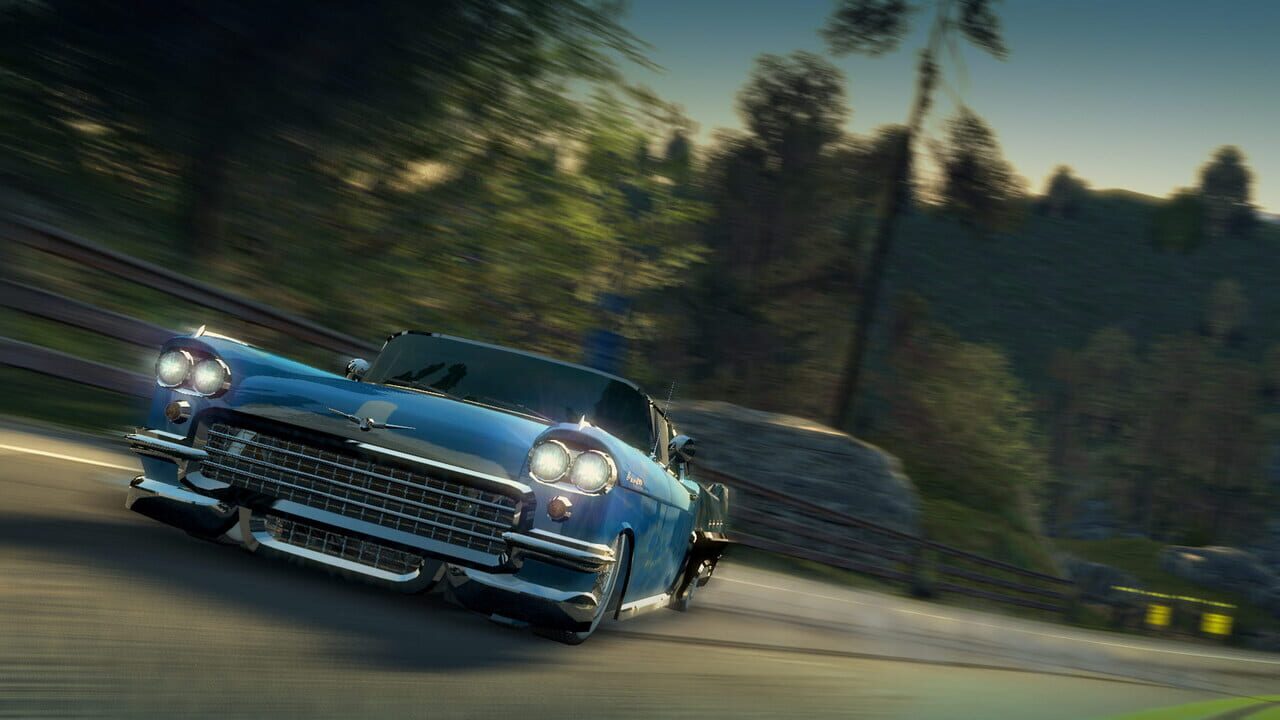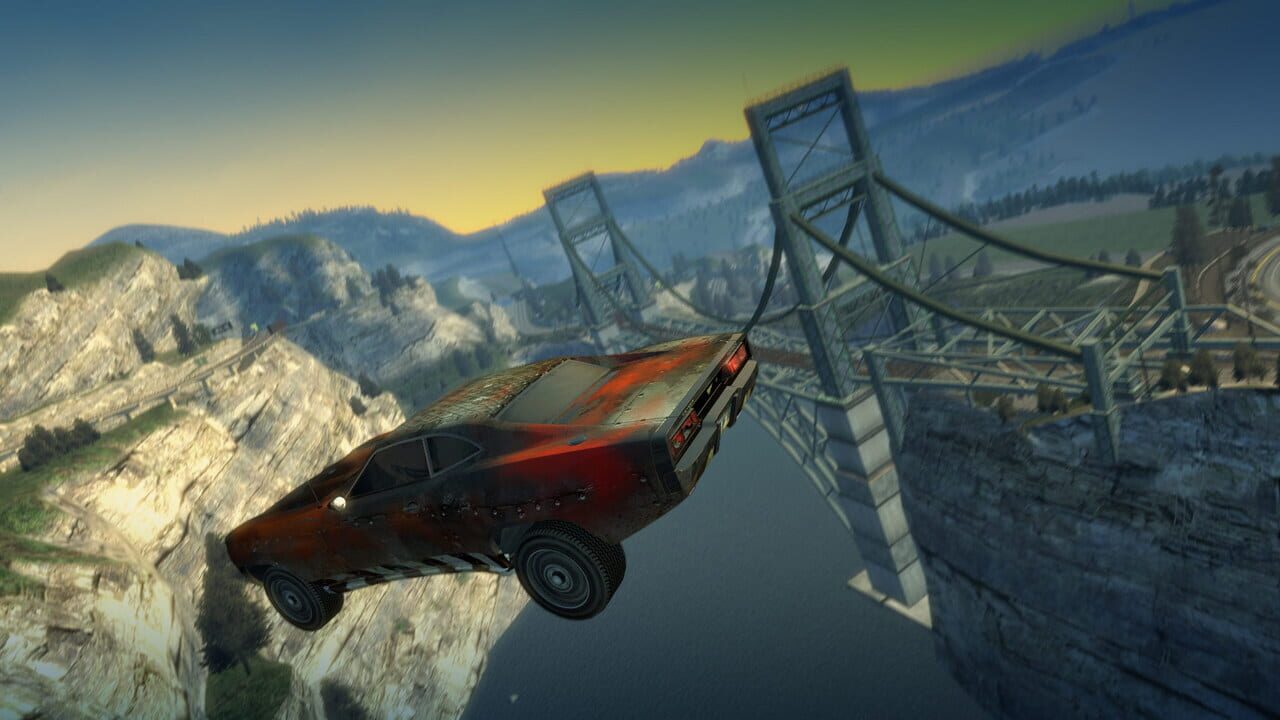 Videos
If screenshots are not enough, you can enjoy creative videos from Electronic Arts
You may also like
If you like Burnout Paradise, but you're tired of it and want something new, you can try other games.