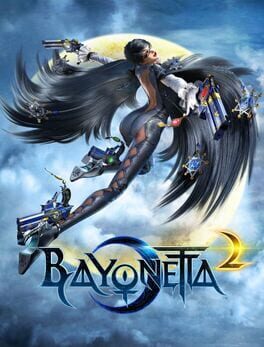 Bayonetta 2
Publisher

Nintendo

Developer

Platinum Games

Release date

20 Sep 2014
The witching hour strikes again. Brimming with intricate battles that take place in, on and all over epic set pieces, Bayonetta 2 finds our sassy heroine battling angels and demons in unearthly beautiful HD. You're bound to love how it feels to string together combos with unimaginable weapons and to summon demons using Bayonetta's Umbran Weave in this frantic stylized action game.
see all / fold
| AGM score | 96% |
| --- | --- |
| IGN | 9.5 |
| GameSpot | 10 |
| Metacritic | 92 |
expand / fold
About Bayonetta 2
Bayonetta 2 is released by Nintendo in 20 Sep 2014. The game is designed by Platinum Games. Bayonetta 2 is a typical representative of the Hack and slash/Beat 'em up genre. Playing Bayonetta 2 is a pleasure. It does not matter whether it is the first or a millionth hour in Hack and slash/Beat 'em up, there will always be room for something new and interesting. Thrilling levels and gameplay Bayonetta 2 will not leave anyone indifferent. The complexity of gameplay increases with each new level and does not let any player get bored.
In addition to it in 20 Sep 2014 released games such as:
In addition to Bayonetta 2, the representatives of Hack and slash/Beat 'em up games also belong:
A complete list of games like Bayonetta 2 can be found at AllGame here.
Bayonetta 2 is versatile and does not stand still, but it is never too late to start playing. The game, like many Hack and slash/Beat 'em up games has a full immersion in gaming. AllGame staff continues to play it.
Bayonetta 2 is perfect for playing alone or with friends.
At AllGame you can find reviews on Bayonetta 2, gameplay videos, screenshots of the game and other Hack and slash/Beat 'em up representatives.
The story
This section tells the history of the world of Bayonetta 2
Starting a few months after the events of the first game, Bayonetta and Jeanne are fighting off a group of angels who attacked a city during a parade. During one particular attack, Jeanne protects Bayonetta from a sudden demon summon gone wrong, causing her soul to be claimed by the depths of Hell. Upon a tip from her informant Enzo, Bayonetta heads to the sacred mountain of Fimbulvinter. An entrance to Inferno, the Gates of Hell, is said to be inside and Bayonetta plans to use it to save her friend.
Bayonetta 2 - Analysis
Author: David Soriano
Date: 2020-03-03 00:07:57
Bayonetta 2 is the return of the best known witch, a few months before they want to show us what Bayonetta 3 may be capable of. As Nintendo has shown on previous occasions with Mario Kart 8: Deluxe, Pokkén Tournament DX and will soon happen with Donkey Kong: Tropical Freeze for Nintendo Switch, the Grand N is rescuing its excellent Wii U first party catalog, and in this sense, The game of Platinum Games and SEGA could not be missing (in fact, it is one of the best rated games in the history of IGN Spain).
Note: in this analysis we will focus on summarizing in a broad way the main features, news and improvements of this version of Bayonetta 2 for Nintendo Switch . If you want to read the most extensive original Wii U analysis, you can follow the link.
Despite its launch at the end of 2014, Bayonetta 2 continues to be among the best hack'n'slash experiences that can be enjoyed today . Coincides with the golden age of Platinum Games, who knew how to reformulate the Bayonetta recipe, which already in its first installment was an incredible game. At the game level, the years are not noticeable and remains as enjoyable as 3 and a half years ago. Bayonetta 2 is the polishing of Platinum Games with the combat system, which is after all what sustains the gaming experience and becomes the main bulwark of the Japanese studio, who recently with Nier: Automata have once again proved to be fit and "saved the study", apparently ostracized after the cancellation of Scalebound.
Linked closely to the improvements in the playability of Bayonetta 2, we will find that the version for Switch leaves aside the oscillating framerate of the original (there were peaks of 30 to 60 frames per second) to be placed in the stable 60 frames per second , which in few games are as necessary as in this one, in which you have to be constantly on the move and fluency is not only necessary, but also becomes a key element to make the most of the possibilities offered by its excellent combat system.
As was the case when using the Wii U Gamepad (aka the "tablet controller "), a control configuration based on touch touches on the screen has been implemented to perform the different movements of Bayonetta . Far from being an external functionality raised to play on screen, thanks to the portable mode of Switch now the experience feels much more cohesive . Although this modality was initially designed for those more casual players, it is undeniable that it has its appeal, since they are quite intuitive and traditional control costs a bit of a catch (although there are several configurations for those who come from Bayonetta 1, about everything).
Speaking in portable mode , and without detracting from the dock mode, it is our favorite mode. Not only because it will be the best visual finish (we will talk about it a little later), but it directly becomes one of the portable games of recent years. In spite of being a very extensive game, full of things to do, the segmentation by verses of each one of the chapters (in each fight in which we cannot advance on the stage) makes it ideal for short games , which is at the end for what the Switch is in principle intended as a tablet.
The massive scenarios of Bayonetta 2, one of the great improvements with respect to the first thanks to the journey of the Witch of Umbra to the present , which will lead her to fight in more mundane and not as majestic scenarios as in the first . In addition to each verse of the story, those in which there is a seal that prevents us from progressing until we defeat all the enemies (with the respective score marker), we will find through the levels access to the Muspelheim , special challenge rooms that require defeat the enemies according to specific conditions (only with their weapons, without taking damage, in the same combo, etc.) to obtain a rare reward, or we will locate collectibles such as Diaries or recipes, which far from being a simple item that collect, will have direct impact on the progression system of Bayonetta itself.
To take advantage of the Switch division in two Joy-Con, we have the Multiple Climax cooperative mode . Throughout the chapters we will obtain a series of Verses Letters that allow us to repeat certain sections and confrontations with enemies in a cooperative, with Bayonetta and Jeanne in the beginning (and more characters to unlock). If individually we have a festival of colors and effects, cooperative is directly the visual epilepsy, and all this without resenting the framerate, proving to be the best possible version to date in terms of performance.
Something quite funny about this modality is that it allows a certain competitive touch , since we will be able to bet Halos (the currency of the game) to the one who achieves the highest score according to the different variants and therefore the best overall rating in that Letter of Verse. The negative side is that there is no possibility of using the touch control in this mode, so those who use it a lot in the main story, will have to get used to the traditional control before making the jump to the multiplayer, which is also available from online form.
One of the elements that incorporates the version for Switch is the compatibility with amiibos to obtain different types of rewards. First, we can save ourselves by buying the Mirrors and Bullets necessary to change Bayonetta's outfit , being able to dress her as Peach, Link, Samus or Starfox using any of the related figures, or a special Chomp Chains weapon that is unlocked with villains' amiibos from Mario.
In addition, always within the limits of 32 daily uses of amiibos , the rest of figures without apparent relationship with this Platinum franchise grant items, manufacturing materials or a certain amount of Halos, the currency of the game. Taking into account that the daily limit is quite high, this characteristic can totally break the balance of objects and money obtained in each level, causing that in the first levels we had access to purchases in the store "The Doors of Hell" before the expected, reducing the difficulty posed for each level.
On a visual level, although previously we already anticipated the 60 stable fps due to its importance in the gameplay, we will not notice an improvement too apparently in the dock mode, since the resolution does not rise and stays in the 720p of Wii U. This can cause that, in TVs of many inches, saw teeth and some rather poor textures that are contrasted with the excellent design of the characters and especially of the enemies, which is an exercise of excellence at an artistic level. The portable mode is much better off, in which we will find such resolution and framerate, but because of the screen size everything is much smoother.
Screenshots
Screenshots will help you evaluate the graphics and gameplay of Bayonetta 2.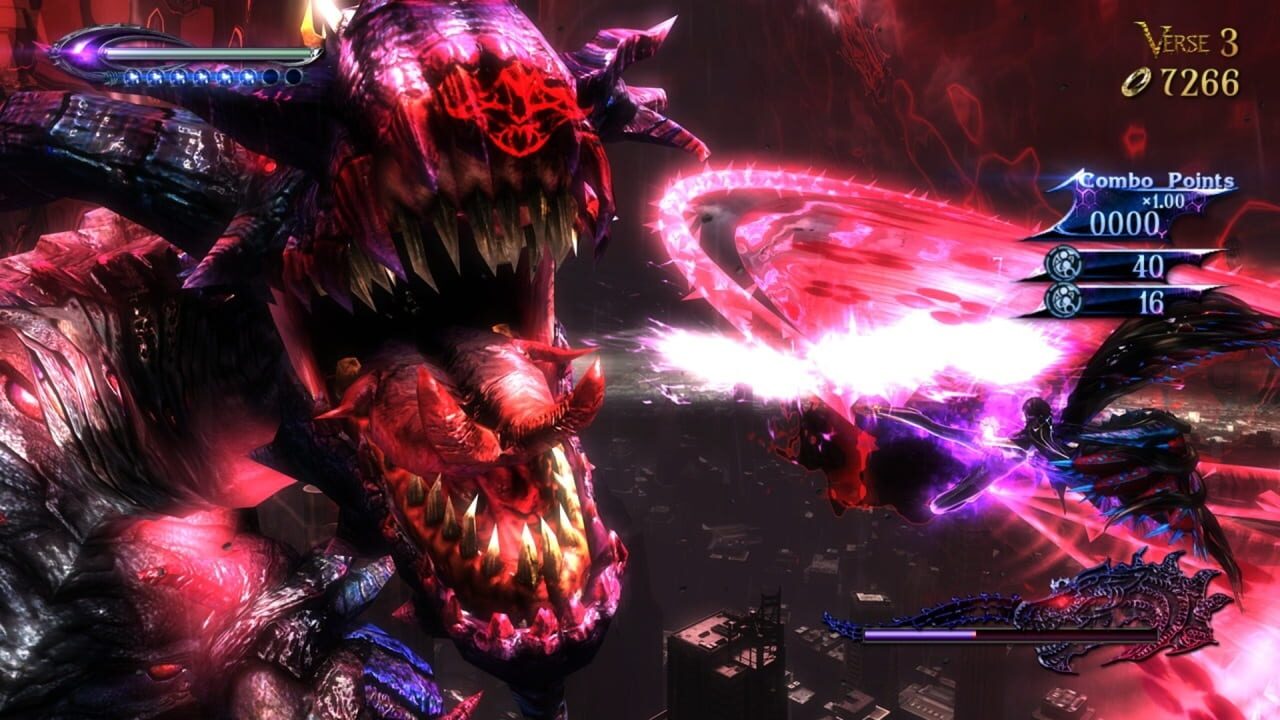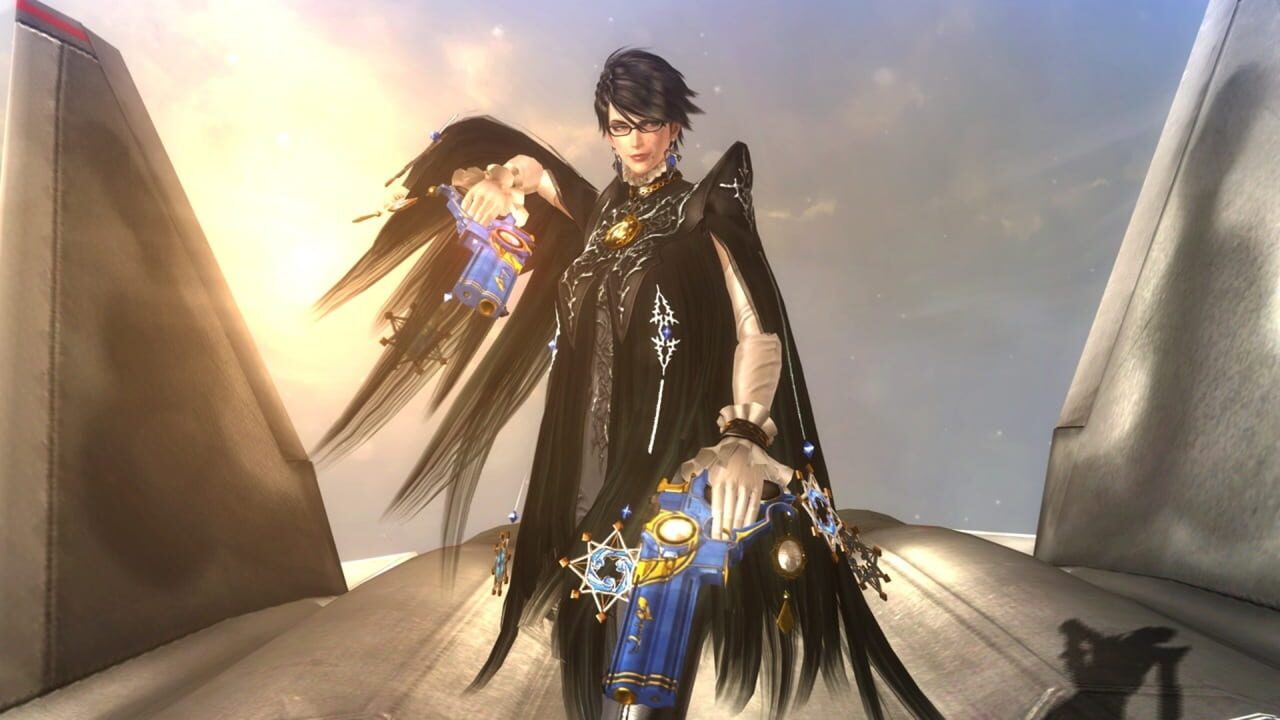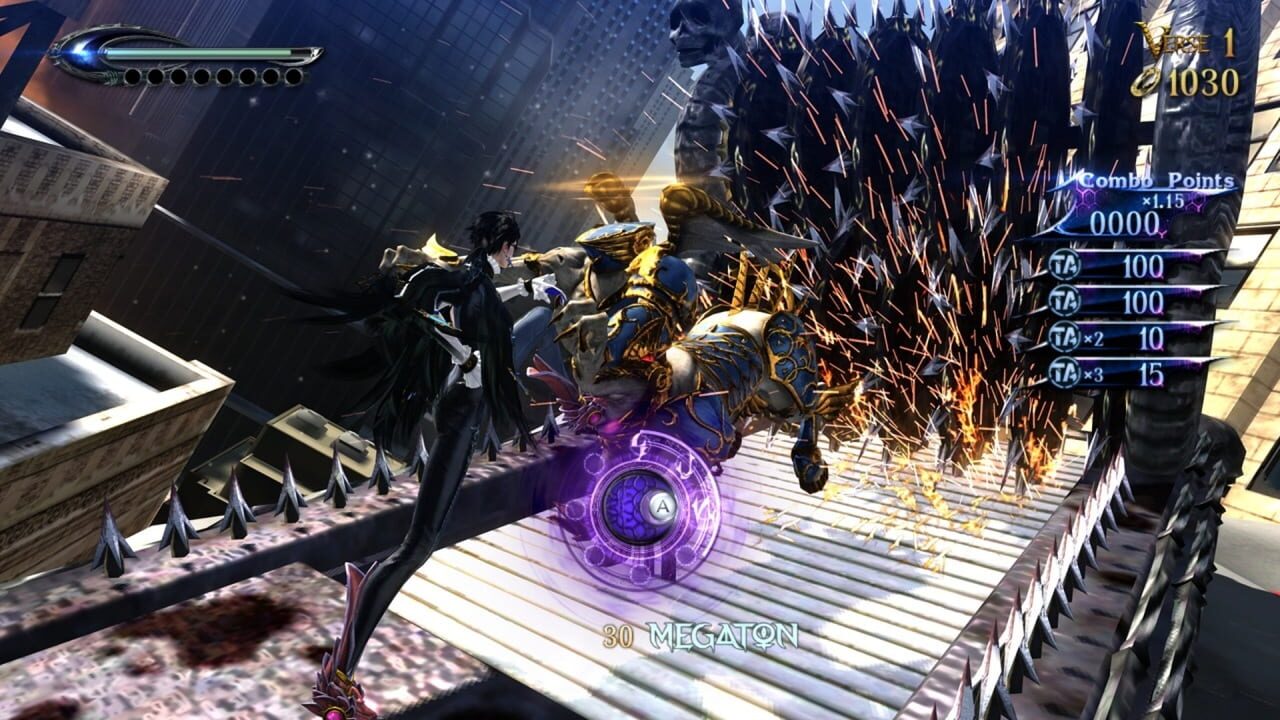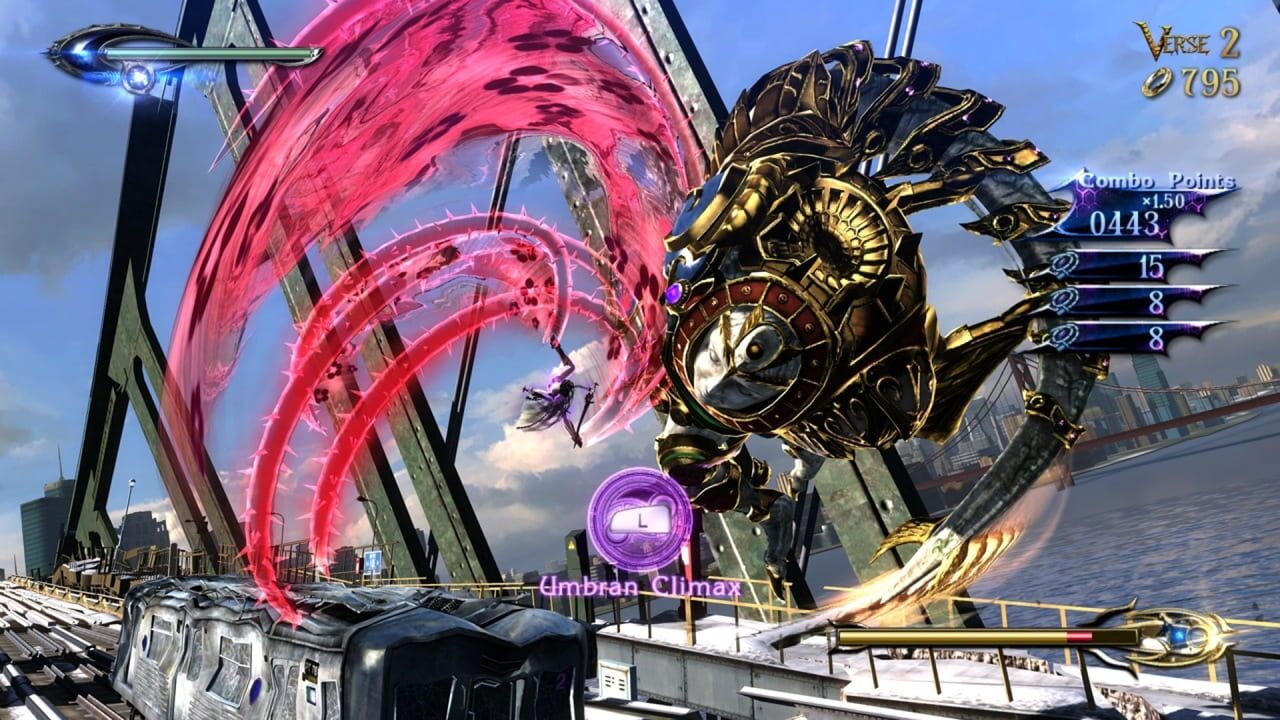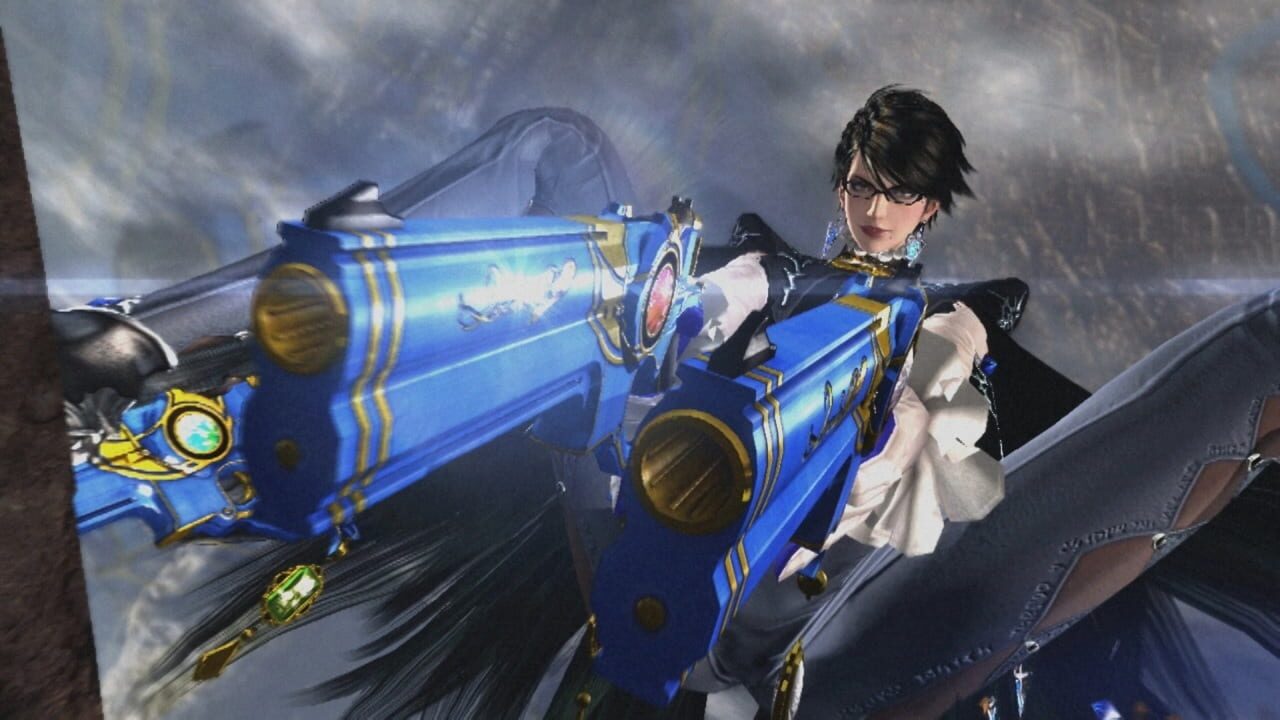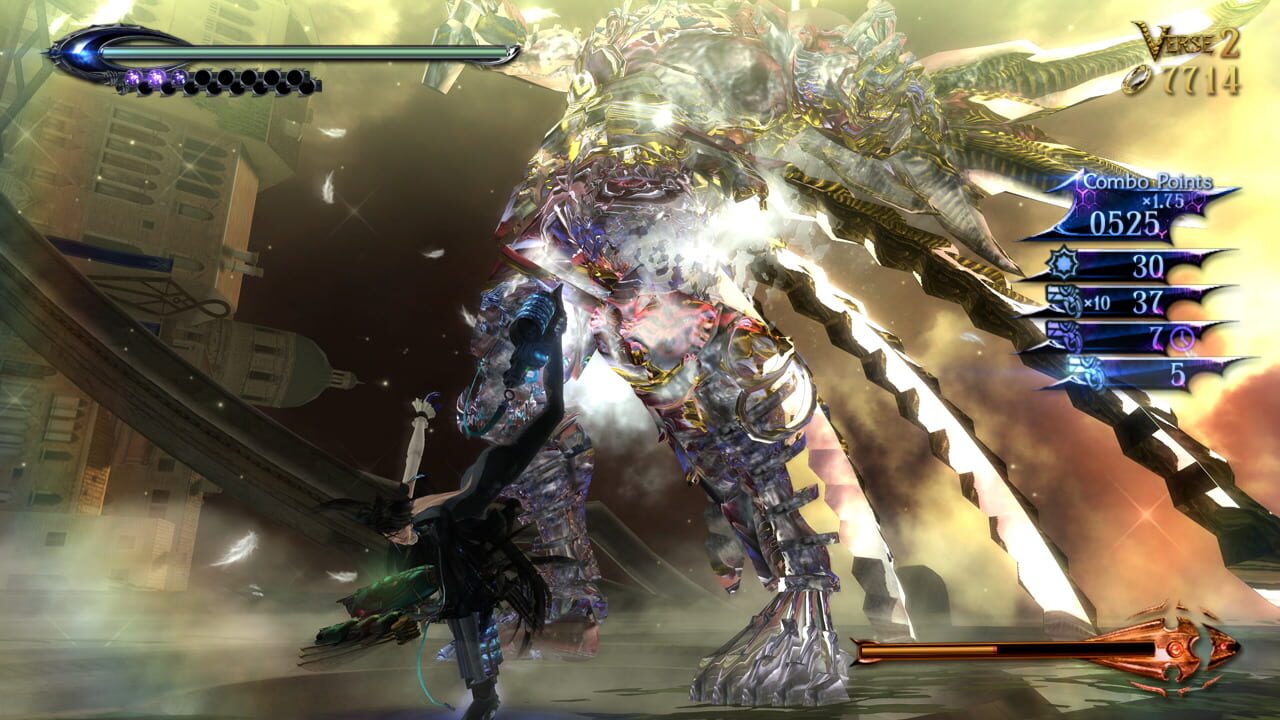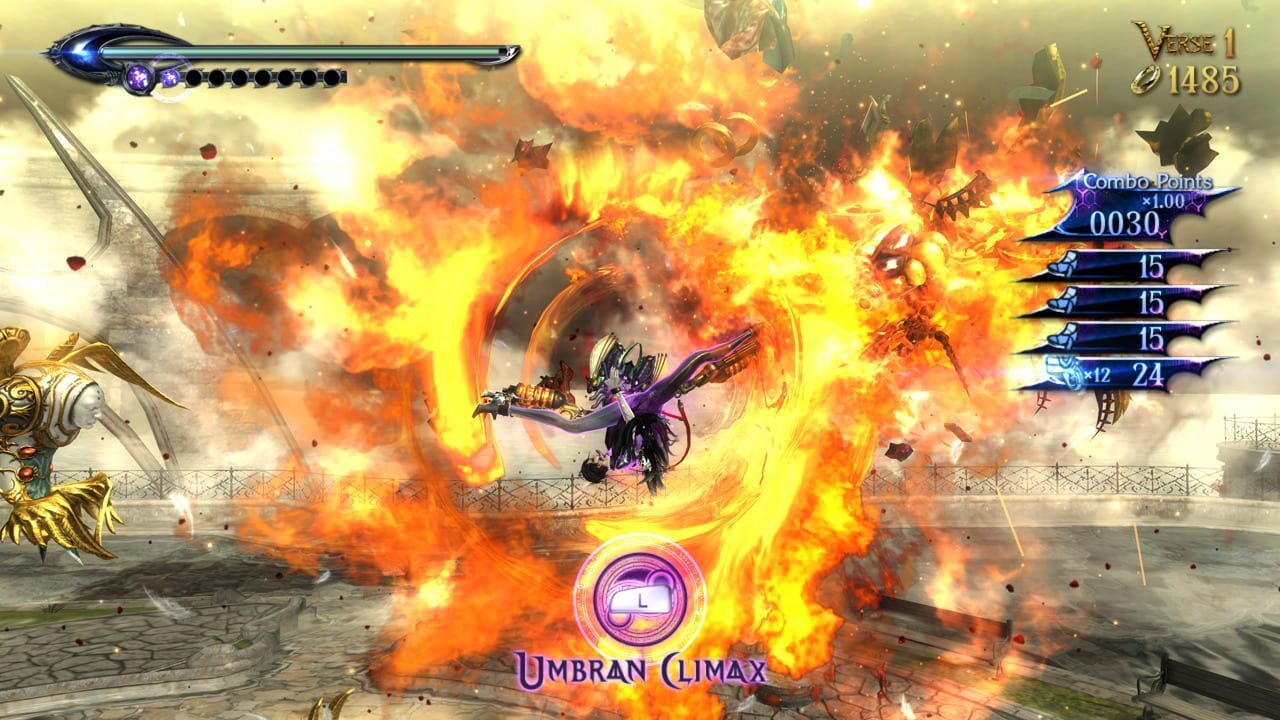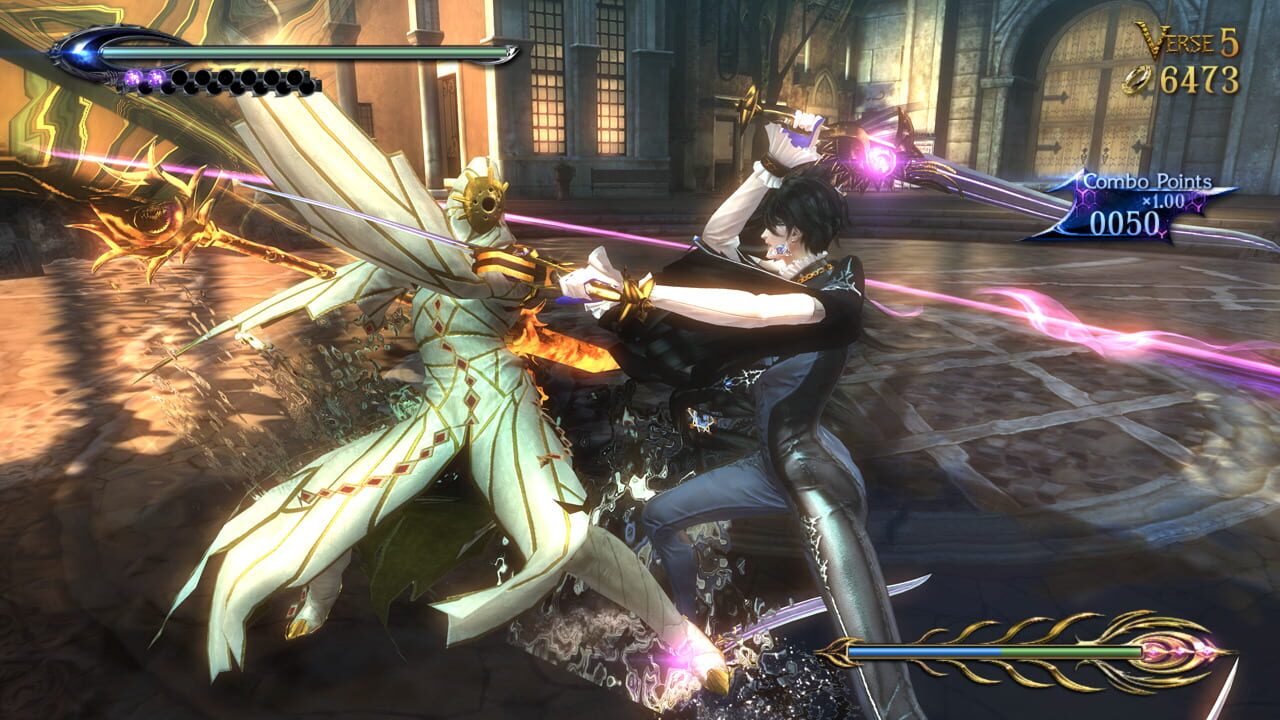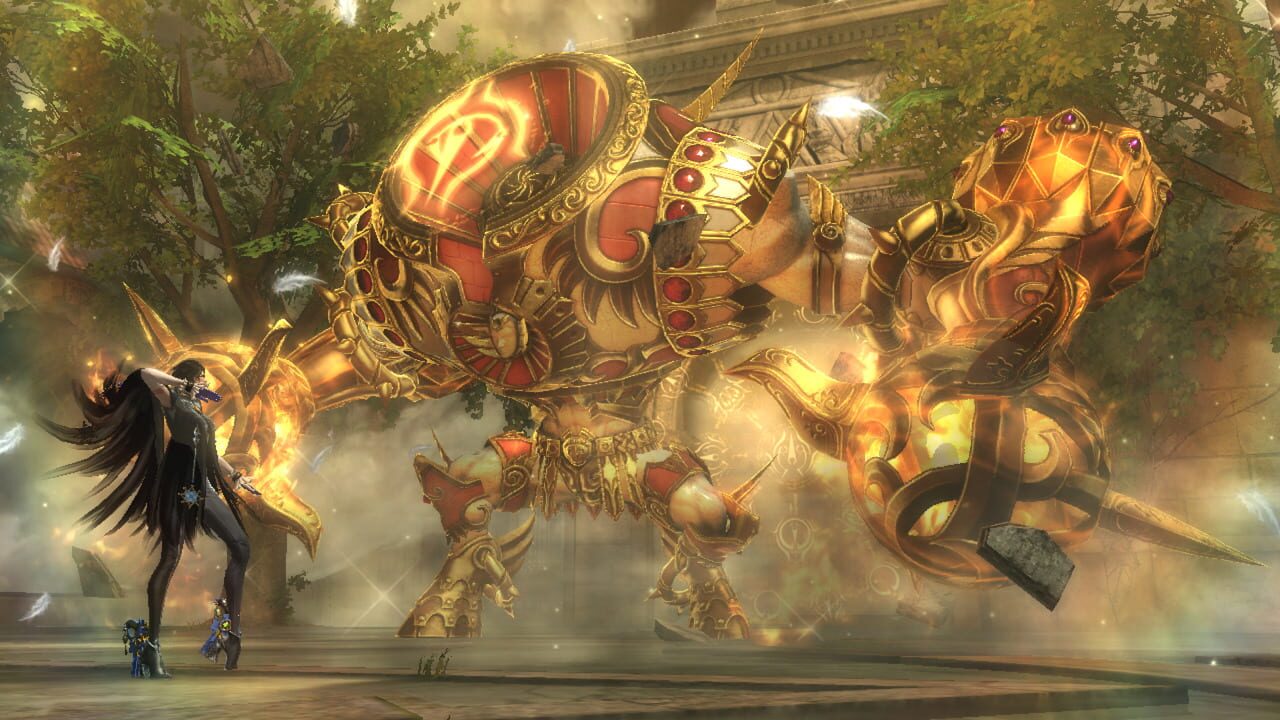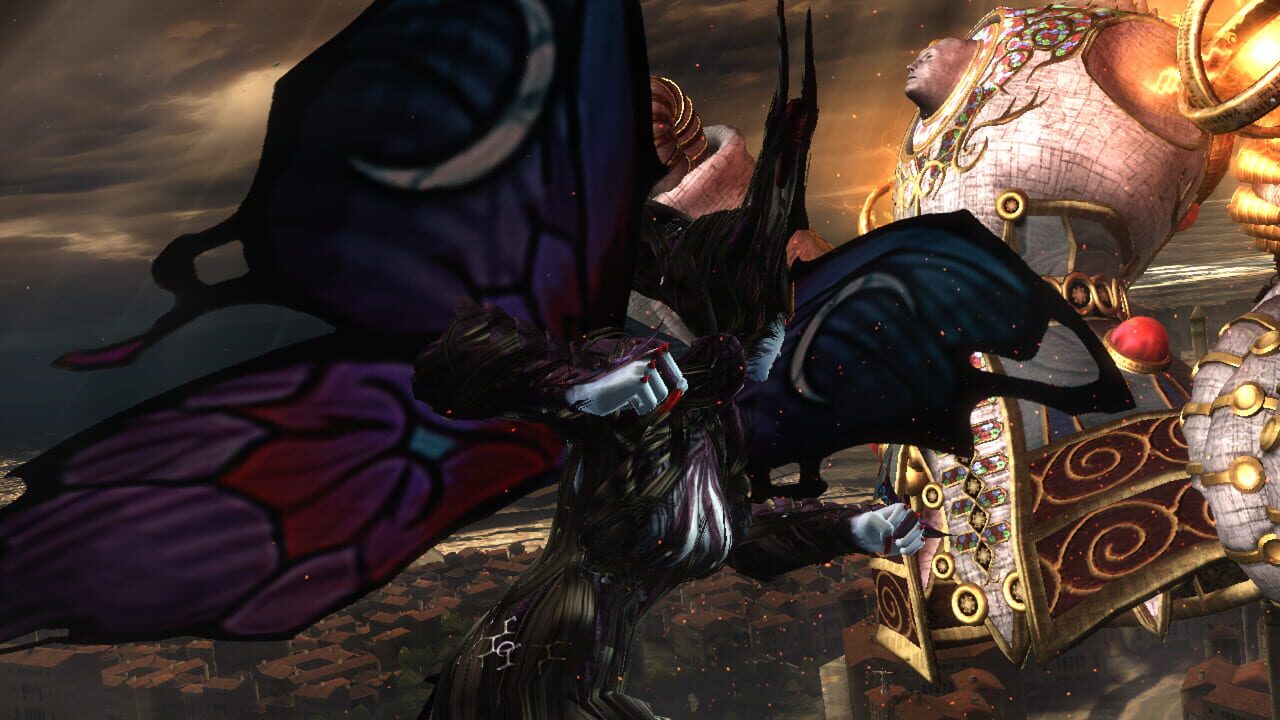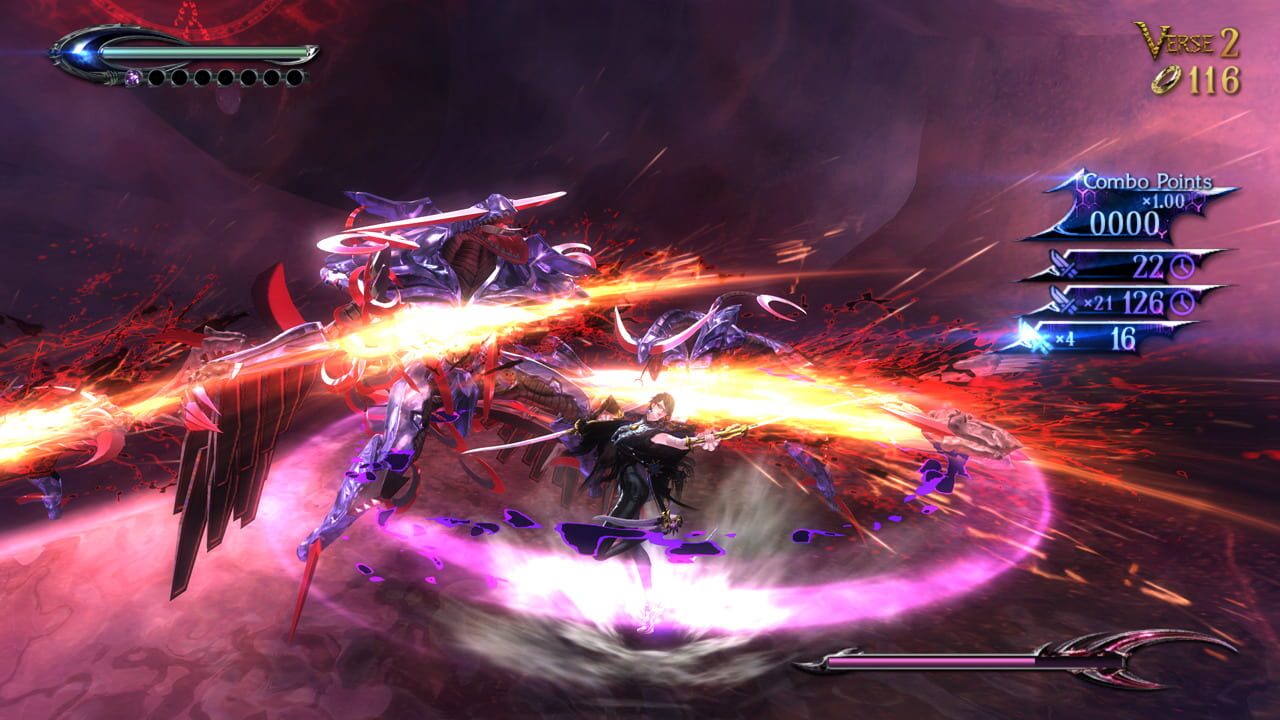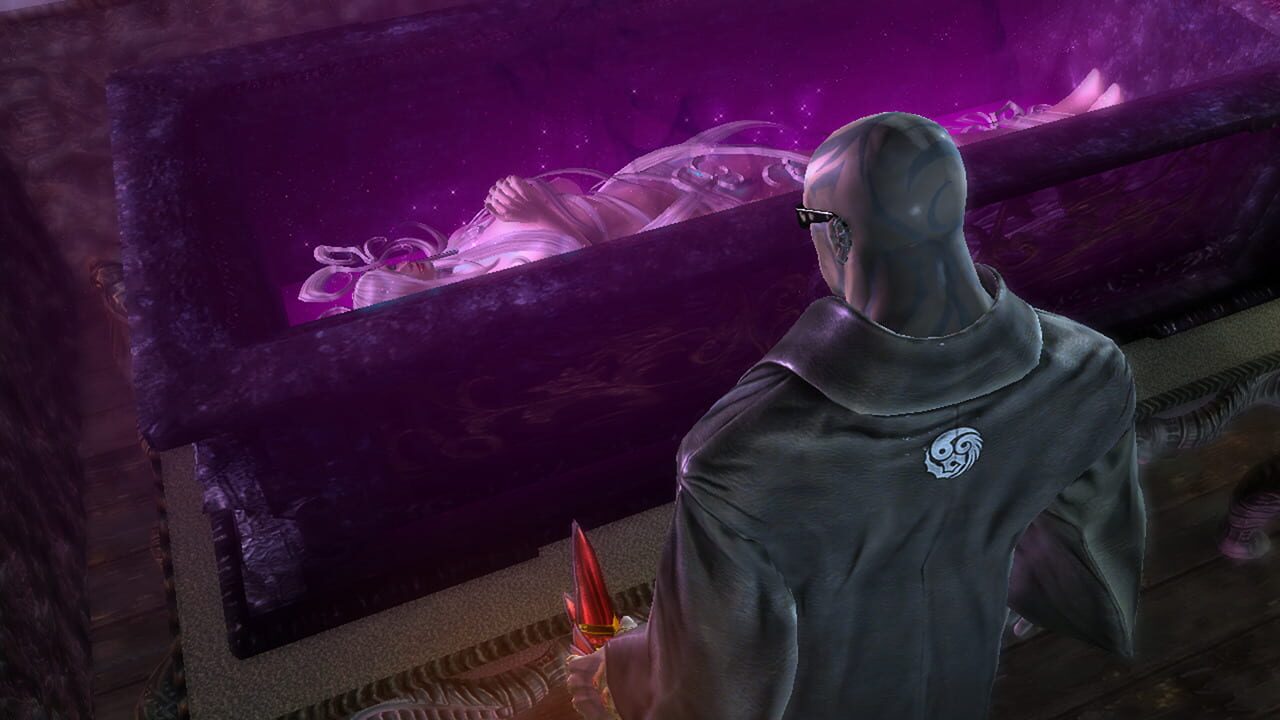 Videos
If screenshots are not enough, you can enjoy creative videos from Nintendo
You may also like
If you like Bayonetta 2, but you're tired of it and want something new, you can try other games.