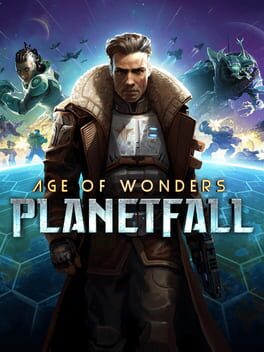 Age of Wonders: Planetfall
Publisher

Paradox Interactive

Developer

Triumph Studios

Release date

6 Aug 2019
Ascend from the dull enormous age of a fallen galactic realm to lead your populace into another future. Age of Wonders: Planetfall is the new procedure game from Triumph Studios, the makers of the acclaimed Age of Wonders game arrangement. Experience the energizing turn-based strategic fights and make a whole domain in the style of its forerunners in a shiny new science fiction condition on another planet, pick one of the six extraordinary groups to construct your realm, from the aggressor Vanguard to the dinosaurs riding amazons and the assembly's cyborg zombies. Think carefully, military quality and political abilities to finish each faction's missions. Investigate planetary demolishes and meet different survivors as you reveal the past of a lost development. Battle, assemble, arrange and drive innovative advancement while in transit to Utopia. Complete a profound single player crusade, play on arbitrary fight maps and contend with companions in multiplayer mode.Tactical turn-based science fiction battlesPerfect your system in exceptional turn-based fights that are strategically testing and have a wide choice of groups, adjustable units and destructible Provide environments.Discover a different sci-fi worldWhat insider facts anticipate you as you reveal the tale of a fallen galactic realm? Reveal the destiny of the Star Union as you investigate sublime scenes, wild no man's land and congested megacities. Meet opponent groups and find shrouded advancements in since quite a while ago overlooked places.Create a planetary empireShape the eventual fate of your settlement through a mix of innovative advancement and social improvement. Would you be able to make a natural heaven or immaculate military request? Numerous ways lead to triumph; walk the way to progress through victory, strategy or destroying war innovation. Various game modes; together with arbitrarily created maps, the profound single player crusade guarantees high replayability. Test out new game styles in fight mode or play your way in multiplayer mode: on the web, tough situation and nonconcurrent! * Modding devices are made accessible to fans as a generosity. It is conceivable that they have distinctive framework prerequisites than the Age of Wonders: Planetfall game, just as no specialized help and just an English interface.
see all / fold
| AGM score | 77% |
| --- | --- |
| IGN | 8.4 |
| GameSpot | 7 |
expand / fold
About Age of Wonders: Planetfall
Age of Wonders: Planetfall is released by Paradox Interactive in 6 Aug 2019. The game is designed by Triumph Studios. Age of Wonders: Planetfall is a typical representative of the Strategy genre. Playing Age of Wonders: Planetfall is a pleasure. It does not matter whether it is the first or a millionth hour in Strategy, there will always be room for something new and interesting. Thrilling levels and gameplay Age of Wonders: Planetfall will not leave anyone indifferent. The complexity of gameplay increases with each new level and does not let any player get bored.
In addition to it in 6 Aug 2019 released games such as:
In addition to Age of Wonders: Planetfall, the representatives of Strategy games also belong:
A complete list of games like Age of Wonders: Planetfall can be found at AllGame here.
Age of Wonders: Planetfall is versatile and does not stand still, but it is never too late to start playing. The game, like many Strategy games has a full immersion in gaming. AllGame staff continues to play it.
Age of Wonders: Planetfall is perfect for playing alone or with friends.
At AllGame you can find reviews on Age of Wonders: Planetfall, gameplay videos, screenshots of the game and other Strategy representatives.
Age of Wonders: Planetfall - Análisis
Author: Ángel Almansa
Date: 2020-07-30 18:10:06
Age of Wonders: Planetfall has the arduous mission of making a foothold in a genre like that of strategy in which there are games that have marked times. From RTS as famous as Age of Empires to 4X as Civilization, going through hundreds of subcategories within this prolific genre. Many have set trends by betting on differentiating aspects that have later been adapted, better or worse, in new games. One of the most striking examples of recent years is the Total War saga with its hybridization between RTS and management map, without a doubt it has marked an era and opened a new world of possibilities full of strange mixes between different subgenres.
The Age Of Wonders saga is one of these mixtures that have been generated over time, being a formula that is certainly similar to Total War, it differs in format by mixing the 4X genre with turn-based combat , in the style of Fire Emblem for example . It is a much slower and not so frantic style, and that has generated a much-deserved fame almost at the height of the most famous 4X, Civilization. Triumph Studios has done a very good job with the saga set in a magical-medieval era, such a good job that it seems that a single planet has fallen short and they have decided to take the saga into space. Age of Wonders: Planetfall teleports directly to the stars, where the challenges will be no less and the dangers many. We had the opportunity to play it through Steam a few days before, but after reading this review, you can also buy it on PS4 or Xbox One.
A harmonic hybrid
Without a doubt the most important in any of the Age of Wonders is its format, and that is no exception in Planetfall. As we have already advanced before, it is a mix between a 4X and a turn-based combat system. This gives us two different mappings, the management map and the combat map . In the first map it behaves like a 4X to use, very similar to Civilization, we have to grow our city, colonize territories, investigate new technologies and explore the map. There is also a diplomacy system, although with many more options and more satisfactory than in other games with its characteristics. The combat map, on the other hand, is highly influenced by what we do outside, in cities you can build defenses, we can modify units and characters, and we also have special tactics that are unlocked through technologies. Outside of this, the combat system , apart from being in turns, is very similar to XCOM, with coverage and impossible odds . It is a very tactical system, which could be very satisfactory, but remains stuck at certain times by the coverage system, anecdotal in more than one case. Both because the covers can be destroyed, but not directly, or because the probability of being hit hardly changes.
An important aspect of combat is customization, both for units and characters . It is an RPG feature that gives the units a lot of versatility since it is the only way to improve them, and not only in statistics but also in abilities, even adding new ones. In heroes they are even more important because they are the best units that we will have and improving them is the easiest way to achieve victory, they also have experience points that can be spent on obtaining new abilities, that make them even more. fearsome. This focus on heroes is a dangerous tool, since it is easy to defeat them at low levels but if we train them enough they are better than any other unit in the game.
The skills that we will have in Age of Wonders have a lot to do with the race and the technology that we are based on. These are chosen when we create our character, but later when we recruit other heroes they will have their own. This has several connotations, the first is good, we can choose the ones that have the best synergy between them. The second is negative because once the best synergies are established, no other will be used. And the third is relative because being always the same, even if we change races, we will always have the same technologies, therefore the gameplay around the investigations is the same.
Much to play
Planetfall has a history, it is somewhat unusual since 4X are usually more games given to gameplay and PvP, but in Age of Wonders it has been a recurring element. For this reason it also has a single player mode with which we can explore this story, it is a strange campaign in terms of form because they are missions that in themselves are long mini-campaigns . This is a bit cumbersome because you can easily be 7h to finish one of these missions and there are many if we count those of all the available races, this gives you a very high minimum of playable hours, but we also have to be repeating a similar process for a long time. weather. It's like starting a Total War campaign every few hours. Of course the challenges are different and you can get down to business saving some time, but it gives a sense of repetition that could have been avoided.
Still, the story Age of Wonders: Planetfall presents is interesting . We dawn in a world where the Star Union, the ancient empire that ruled the galaxy has ended in strange circumstances. It is now our duty, as the greatest exponent of our race, to forge a new future and bring peace to the universe . For this we have six playable factions, with which we will discover what happened to the Star Union and that it threatens us. Each of these factions is an aspect of the Union that has evolved into a concrete way of looking at the future, from nostalgic Vanguard humans to Assembly cyborgs who want to evolve humans in a mechanical way. Also available are Kir'Ko spawns that have evolved into an unclean critter form. The Union of Human Merchants who see it as an opportunity that the Union is not to prevent their plans. The bioengineering Amazons who dominate the beasts and lead them into combat. And the pragmatic Dvar, surviving dwarves who mine planets in search of minerals with which to support their combat machinery and keep their consortium happy.
But not everything is playing against AI , without a doubt one of the greatest pleasures that strategy games have is being able to crush known and unknown alike in multiplayer campaigns . That is why Planetfall has a multiplayer mode with which we can face all kinds of people across the globe. The best thing is that it has three game modes , to be able to adapt to all situations. The normal online, to play until exhaustion against anyone. The hotseat or hot chair mode (no, it does not require a special heated gaming chair, and even less now with the heat), with which more than one person can play from the same device. And to be able to play against that friend with whom you have to make an appointment a month before, even to have a drink, the asynchronous mode with which each one will play his turn when best suits him. If we also add the support for mods, it can be a title with a lot of life ahead.
Very inspired
As for its appearance, a lot changes between the fantastic medieval shot of its predecessors and the futuristic and spatial shot of this new installment. Planetfall opts more for the futuristic side in its designs, with post-apocalyptic worlds and the aspect of the units, leaving the spatial touch for some specific moments or certain backgrounds. Space does not have as much impact, as for example in the Stellaris of Paradox, in fact if we were told that everything happens in different areas of the same planet we could believe it. Even so, the designs are very elaborate, and it is a real pleasure to see the maps of the different planets. Very wooded areas full of insects, half desert planets full of ruins of the ancient world ...
As a final detail we can also comment that Planetfall has a certain air to the world of Warhammer, both in its history with an ancient empire shattered and different factions trying to impose itself, and at the time of the game with armies led by important heroes who have to fight in combat turn-based tactics. They are remarkably similar elements that can please fans of this universe and that adapts the board game format to virtual support in a similar way.
Screenshots
Screenshots will help you evaluate the graphics and gameplay of Age of Wonders: Planetfall.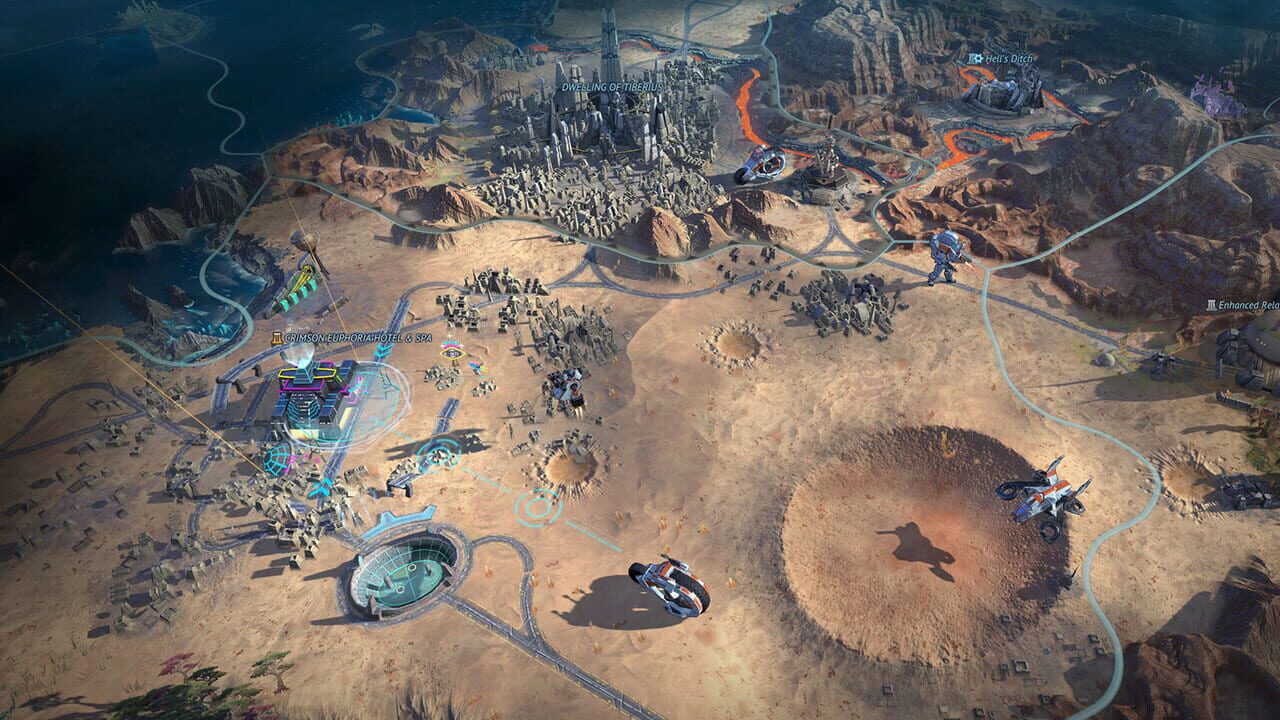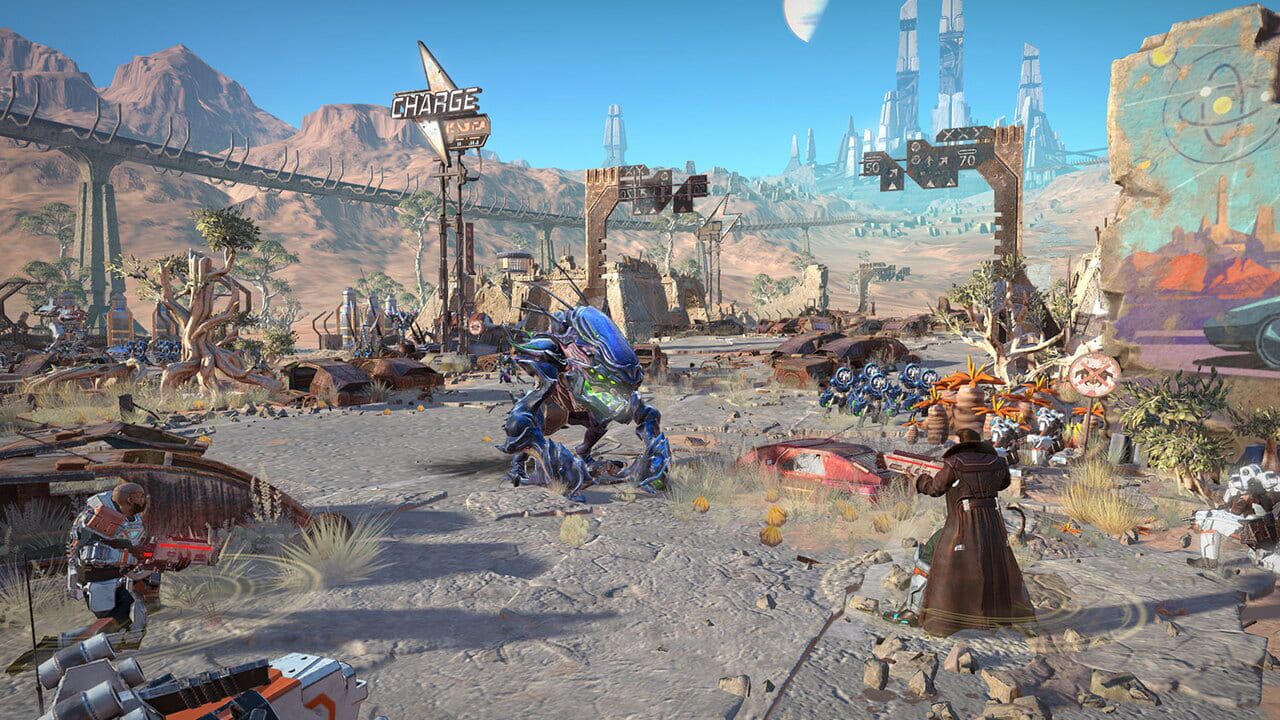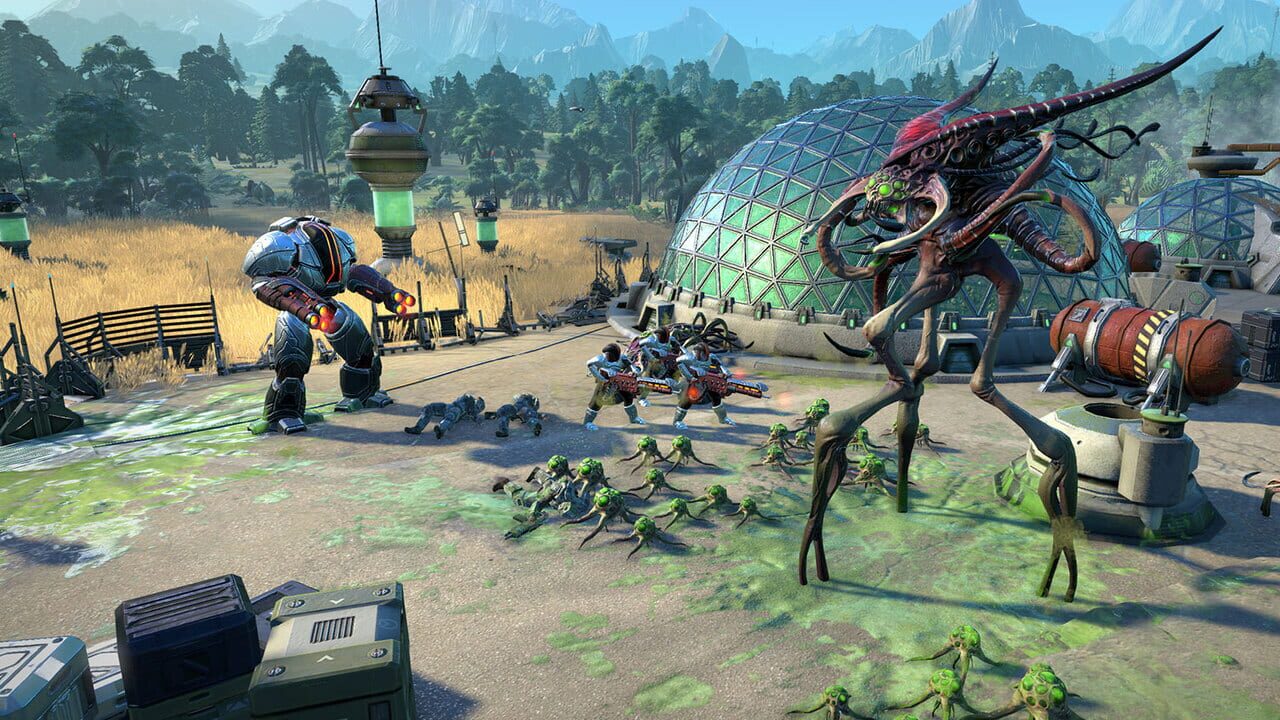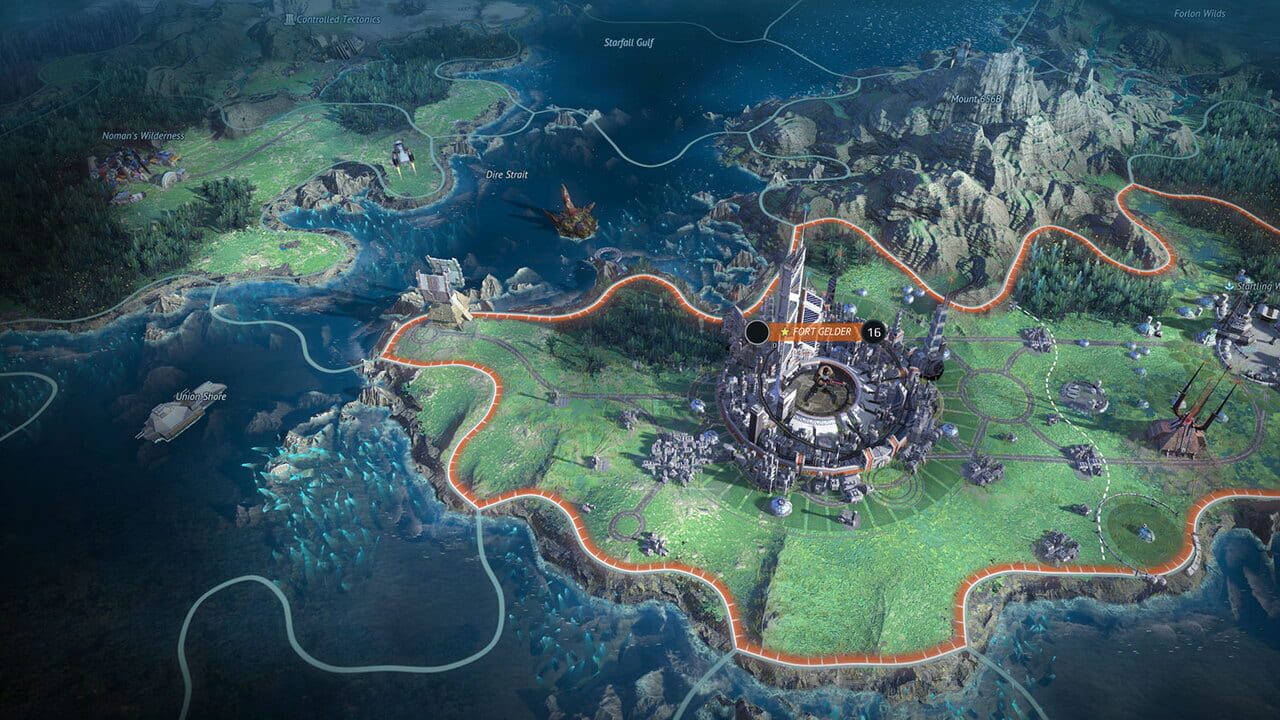 Videos
If screenshots are not enough, you can enjoy creative videos from Paradox Interactive
Streams
But that's not all! We also carefully prepared the best strips from Age of Wonders: Planetfall.
You may also like
If you like Age of Wonders: Planetfall, but you're tired of it and want something new, you can try other games.